Syria Gas Attack Confirmed by Global Watchdog
The Organisation for the Prevention of Chemical Weapons (OPCW) has confirmed that chlorine gas was dropped on a rebel-held town in Syria in February.
In a report published Wednesday, the OPCW's fact-finding mission determined that chlorine gas was released from cylinders operated by mechanical impact on February 4.
Though the OPCW, per its usual mandate, does not suggest a responsible party, forces loyal to Syrian President Bashar al-Assad have been accused of launching the strike. It targeted civilians in the Saraqeb in Idlib province, which has been under rebel control since 2012.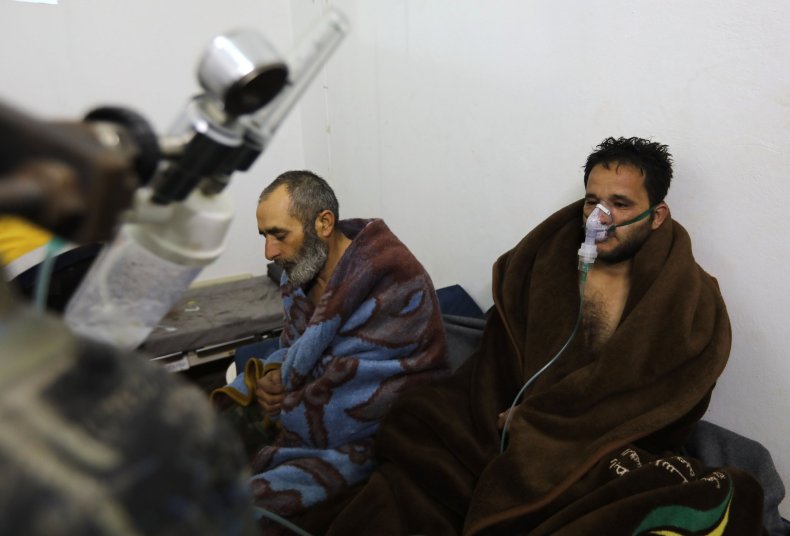 The organization said it made its conclusion based on the cylinders recovered, witness testimony, environmental samples that demonstrated the unusual local presence of chlorine and the subsequent treatment of patients, who showed symptoms consistent with exposure to chlorine and other toxic chemicals. Eleven people were treated for the effects of chlorine gas after the attack.
OPCW Director-General Ahmet Üzümcü said, "I strongly condemn the continued use of toxic chemicals as weapons by anyone, for any reason, and in any circumstances." Such attacks are illegal according to the Chemical Weapons Convention, he noted.
The OPCW fact-finding team was established in 2014 to investigate reported use of chemical weapons in Syria. Assad's forces, with the backing of Russia, have been accused of a number of horrific gas attacks on rebel-held areas, indiscriminately targeting both fighters and civilians.
The Syrian regime has repeatedly denied responsibility for such attacks, blaming opposition fighters and even the White Helmets—a search-and-rescue group—for chemical weapon use. Syrian and Russian officials claim that the rebels have gassed civilians and then blamed the regime as a propaganda ploy.
Chemical weapon use has become tragically routine in the bitter civil war. The OPCW has previously confirmed the use of chlorine, sulfur, mustard and sarin weapons.
The fact-finding team is still investigating the chemical attack on the rebel-held city of Douma on April 7, in which at least 48 people were killed by suspected chlorine and sarin munitions.
One week after this attack, President Donald Trump joined with British and French allies to launch a series of retaliatory airstrikes on Syrian weapons research and storage facilities in an attempt to curtail Assad's ability to use chemical weapons.