Syrian Government Is 'Exterminating' Its Detainees: U.N.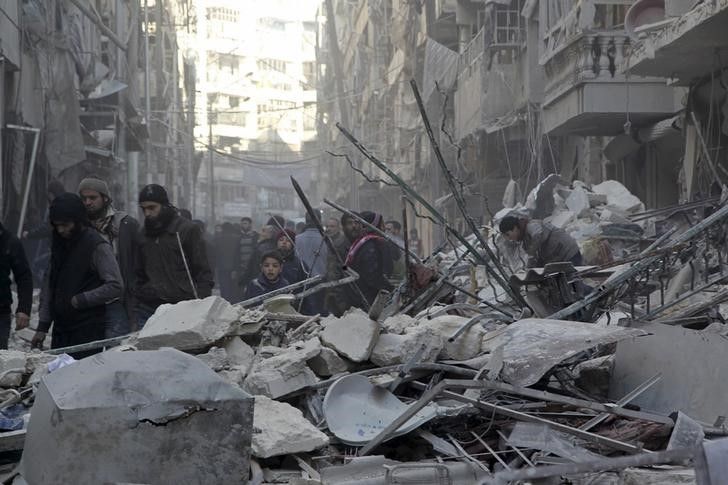 The Syrian government is carrying out "massive and systematized violence" against its citizens and the treatment of its detainees amounts to "extermination," the United Nations charges in a new report.
The U.N.'s commission of inquiry on Syria, which monitors the dire human rights situation in the country, in the report accuses the government of President Bashar al-Assad of killing detainees in "official and makeshift detention centers" that are "out of sight, far from the battlefield." The detainees have died from beatings, torture and inhuman living conditions, and were subjected to "crimes against humanity," including rape and sexual violence, imprisonment and forced disappearance, the report says. Detainees also received threats of sexual violence toward their female relatives.
Women, children and the elderly are among the detainees who have died in government custody, including a boy as young as 7, according to the report. Horrifying details of torture are included in the report, including the use of cigarette burns and genital mutilation against detainees by government forces. "Multiple government agencies," including the Syrian Military Police, are involved in the detention and abuse of prisoners, the U.N. says.
Opposition groups, meanwhile, have detained and executed government soldiers, while the Jabhat al-Nusra and Islamic State (ISIS) militant groups have set up detention centers and carried out executions, the report says. The opposition and militant groups "have committed the war crimes of murder, cruel treatment and torture," according to the U.N.
The study looks at the killing of detainees between March 10, 2011 and November 30, 2015. The U.N. interviewed 621 people, including more than 200 former detainees who say they witnessed cellmates being killed. Some detainees died from preventable infectious diseases, including diarrhea, due to lack of medical care and overcrowding in cells.
While there are no official figures for the number of detainees, as the Syrian government has "consistently denied the commission and other international human rights monitoring organizations unfettered access to its territory," it's believed there are tens of thousands of people detained by the government at any one time, according to the U.N.
Syria's war next month will enter its fifth year, during which time more than 200,000 people have died. New U.N.-brokered Syrian peace talks were due to begin in Geneva last month but have been suspended until later this month.
"Accountability for these and other crimes must form part of any political solution," the U.N. says in its report. "Urgent steps must be taken by the Syrian Government, armed groups, external backers, and the wider international community to prevent further deaths."