Syria Grants Free Internet Access, So It Can Snoop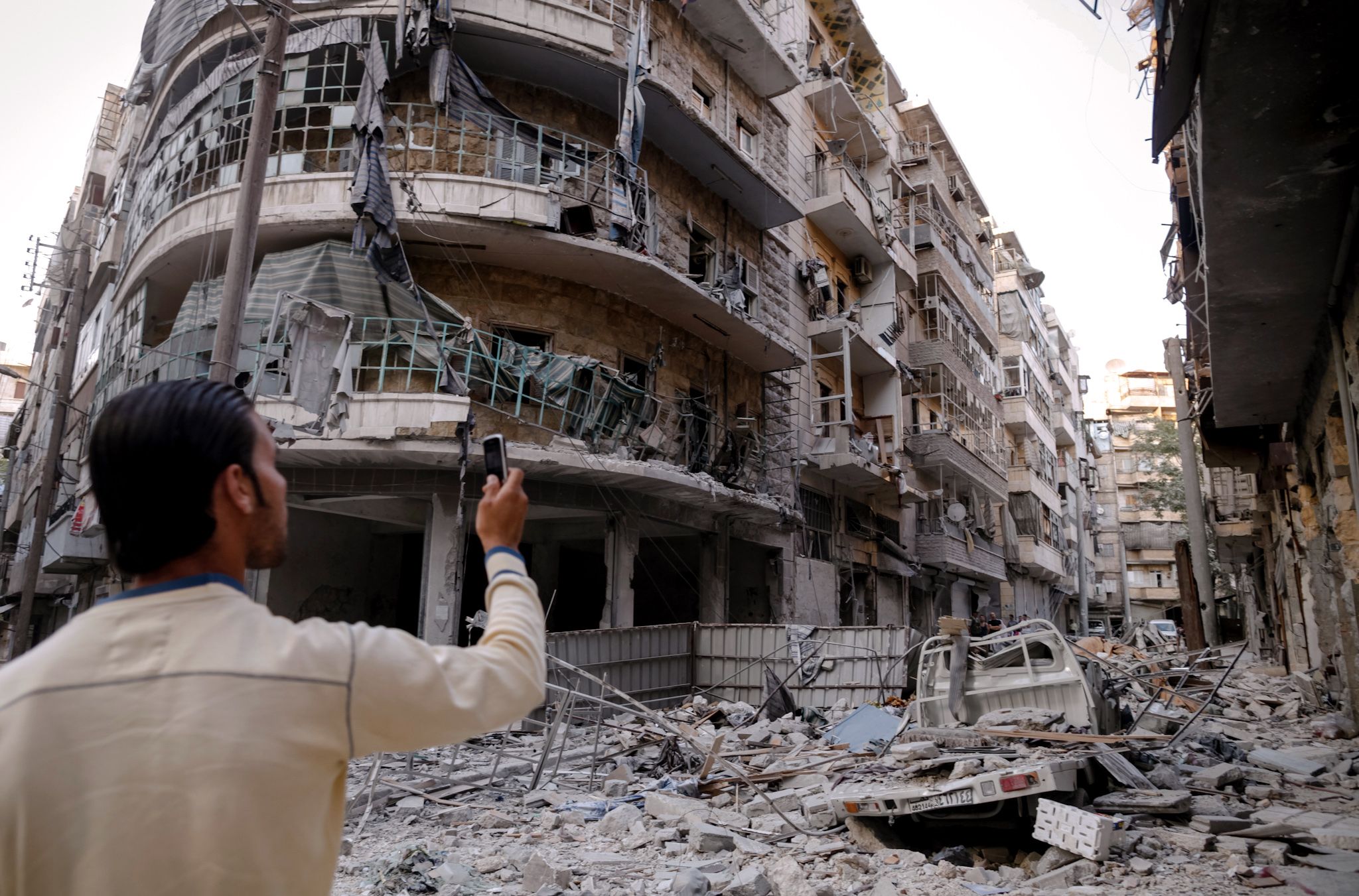 In the three years since bloody civil war erupted in Syria, citizens and government officials have been battling for control of the country's Internet. Using everything from cyber attacks to digital surveillance, Syrian president Bashar al-Assad and his supporters have attempted to limit the spread of information online. A new study of stolen Syrian Internet logs offers the world a glimpse at the unique strategies Assad's regime deploys to censor the web.
The study, published in the open-access journal arXiv, analyzed Syrian censorship logs leaked by hackers back in 2011. It found that compared to China or Iran, which are both listed alongside Syria on a Reporters Without Borders "Enemies of the Internet" list, the country censors surprisingly few sites. With Assad's censorship efforts focused mainly on instant messaging and video sharing, only about 1 percent of citizens' attempts to visit pages are blocked.
"The contexts are very different," explains Gregoire Pouget, the head of Reporters Without Borders' New Media desk. "Syria is at war. China is not."
A comparison of how the two countries' handle Facebook illustrates Syria's strategy: In China, Facebook is blocked outright. In Syria, however, the government allows people to visit the site in order to collect their usernames and passwords, and thus gain access to their accounts. This gives the government the ability to surveil private messages and chats used to plan acts of civil unrest. "Facebook," says Jillian York, the Electronic Frontier Foundation's Director of International Freedom of Expression, "has become a government surveillance tool."
The study's findings reflect the Syrian government's particular interest in thwarting the real-time communication of its citizens. Skype, which facilitates both chat and voice communication, was the most censored domain in the country during the nine-day period examined by researchers. Coming in second was Metacafe.com, the video streaming site which hosts a massive trove of citizen-created footage of the civil war.
Researchers also identified five keywords censored by the Assad regime: proxy, hotspotshield, Israel, ultrareach, and ultrasurf. Besides Israel, all the keywords pertain to technologies that help Syrians avoid government surveillance and censorship.
The findings offer rare insight into Internet censorship in the Middle East since the Arab Spring. "These data sets are hard to come by," says Emiliano De Cristofaro, a computer scientist at University College London who worked on the study, noting that the data his team used was stolen from Assad's regime as part of the internet freedom movement #OpSyria.
Syria's censorship was carried out using devices manufactured by the California-based security company Blue Coat. These devices are under U.S. embargo and cannot legally be sold to Syria, but were obtained by the Syrian government through a third-party distributor in Dubai. According to a 2013 report by Reuters, Syria began purchasing the equipment in October 2010 and continued through the early months of 2011.
As De Cristofaro points out, the data his group used for the study is now three years old. There is evidence that, after years of civil war, the government's censorship strategies and capabilities have evolved. Following the purchase of the Blue Coat devices, for example, Syria invested a half million dollars in new surveillance equipment.
That said, Blue Coat devices still appear to play a major role. A May 2013 analysis by Reporters Without Borders indicates that Syria has 34 new devices. Blue Coat did not return multiple requests for comment from Newsweek, but stated in 2011 that, "There is no so-called 'kill switch' for Blue Coat ProxySG appliances and Blue Coat cannot connect and remotely shut down or access information of ProxySG appliances that have been deployed."
Regardless, says Pouget, "if you have Blue Coat, you have the ability to block a lot of information in your country."