Trump Has 'No plan, No Exit Strategy and No Authorization' to Attack Syria, Kirsten Gillibrand Says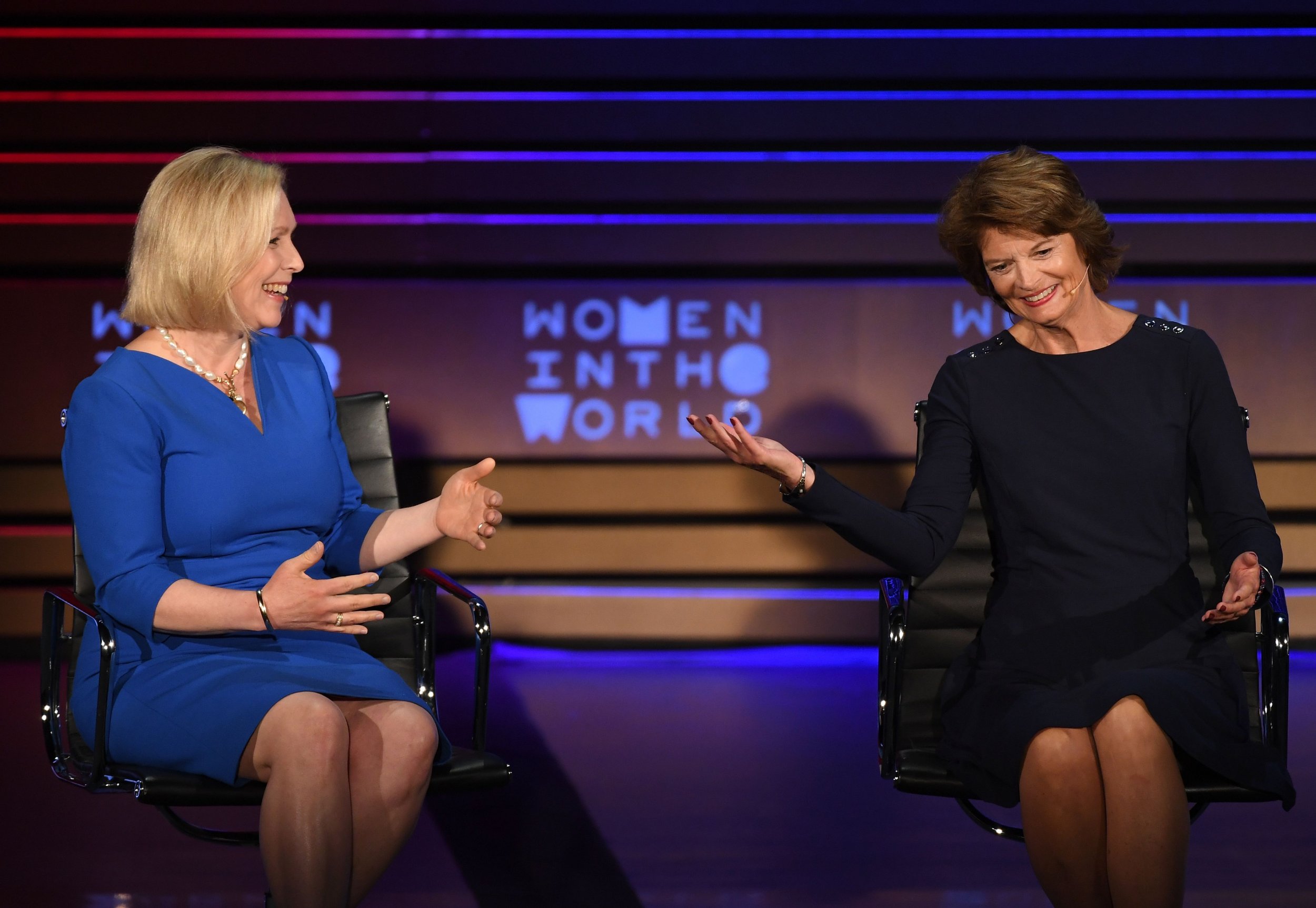 Democratic Senator Kirsten Gillibrand and her Republican counterpart Lisa Murkowski spoke out Friday against potential United States action in Syria, amid indications from the White House that President Donald Trump is considering imminent strikes against the regime of Bashar al-Assad.
"There is no plan, no exit strategy and no authorization by Congress for the use of military force in Syria," Gillibrand said during an appearance at the Women in the World 2018 conference. "I'm not going to support what the president is signaling without a plan or strategy."
Murkowski added that she did not think Trump's foreign policy tweets were particularly helpful to his cause. Earlier this week, Trump took to Twitter to seek to clarify his plans to respond to a gas attack in the Syrian town of Douma, for which the U.S. has pinned the blame on Assad.
The duo of senators also discussed rumors that the president was considering firing Deputy Attorney General Rod Rosenstein, possibly as a way to nominate someone to the job who would agree to fire Robert Mueller, the special counsel who is investigating potential Russian meddling in the 2016 presidential election.
"It is so important that this investigation be allowed to go forward," Murkowski said. "There is so much at play right now—we have Syria, North Korea and the opioid epidemic here at home, we have so many issues. And for Congress and the president to be so focused on these horribly, unnecessarily distractive issues is a disservice. Let this investigation move forward and come to its logical conclusion. The president should not be intervening," she added.
Senator Gillibrand said that any attempt to fire Mueller would create a constitutional crisis and that, "if [Trump] did fire Rosenstein it would be to have someone in place to fire Mueller."
Murkowski also addressed the recent March for our Lives protests, as part of student-led action to call for stricter gun control. "I think it has been a significant wake-up to those of us in Congress," she said. "When you have a 16-year-old say, 'I'm afraid, and I'm the kid, and you're the adult—and you're the lawmaking adult, and we expect some action,' if that doesn't motivate us to act and come together for the good of the country we need to self-examine what we're doing."