Syria Peace Talks Between Rebels and Assad Regime Begin in Kazakhstan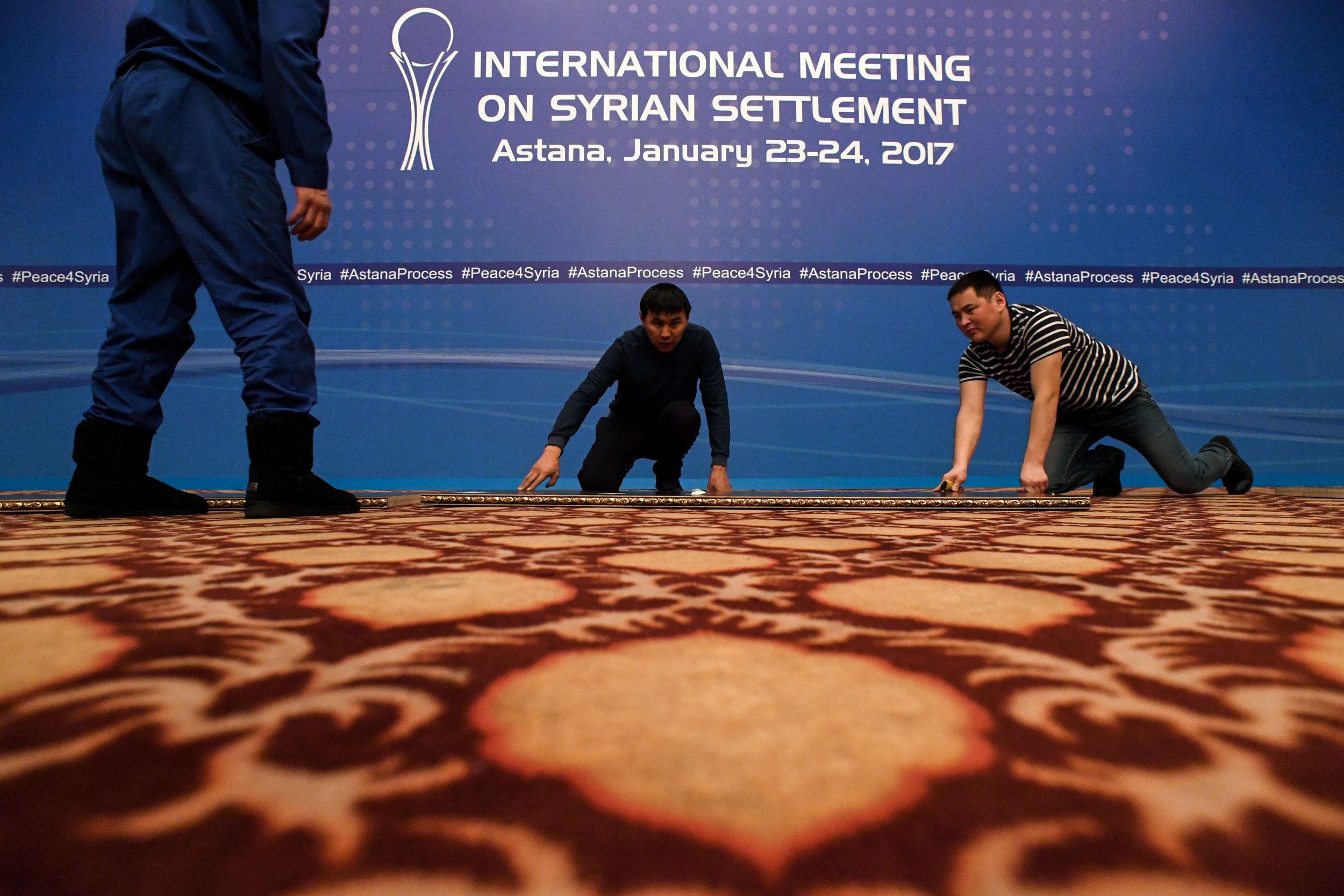 Peace talks between Syrian rebel groups and the regime of President Bashar al-Assad began Monday in Kazakhstan, the first time the two sides have met for a year.
The talks, which Russia and Turkey have backed, will focus on the fragile truce that has existed in Syria since the regime captured Aleppo in December, one of the most significant victories for Assad in almost six years of war.
The two parties are meeting at the Rixos hotel in Astana, but rebels refused to meet face-to-face with regime representatives in the first session. A dozen figureheads from different factions make up the rebel delegation, which is led by chief negotiator Mohammad Alloush, who belongs to the Army of Islam rebel group.
On the Syrian side, its U.N. ambassador Bashar Jaafari and military delegates are attending.
Alloush said Sunday that Russia must put an end to what he said were regime and Iranian violations of the ceasefire. Iran is backing Assad's government with ground troops while Russia is supporting it with airpower. The regime has made similar accusations about rebel violations.
Russia and Turkey have looked to broker a wider Syria peace deal after Turkey appeared to backtrack from its demand that Assad step down as leader in any deal.
The talks effectively sidelined the U.S., the United Nations and the European Union states who have attempted to strike a peace deal since the onset of the conflict in March 2011. Russia and Turkey have extended an invitation to the U.S. and the U.N. The U.N.'s envoy to Syria Staffan de Mistura is attending the talks.
If successful, the talks are expected to be followed by further negotiations in February in Geneva.