Syria Peace Talks in Jeopardy as Chief Rebel Negotiator Quits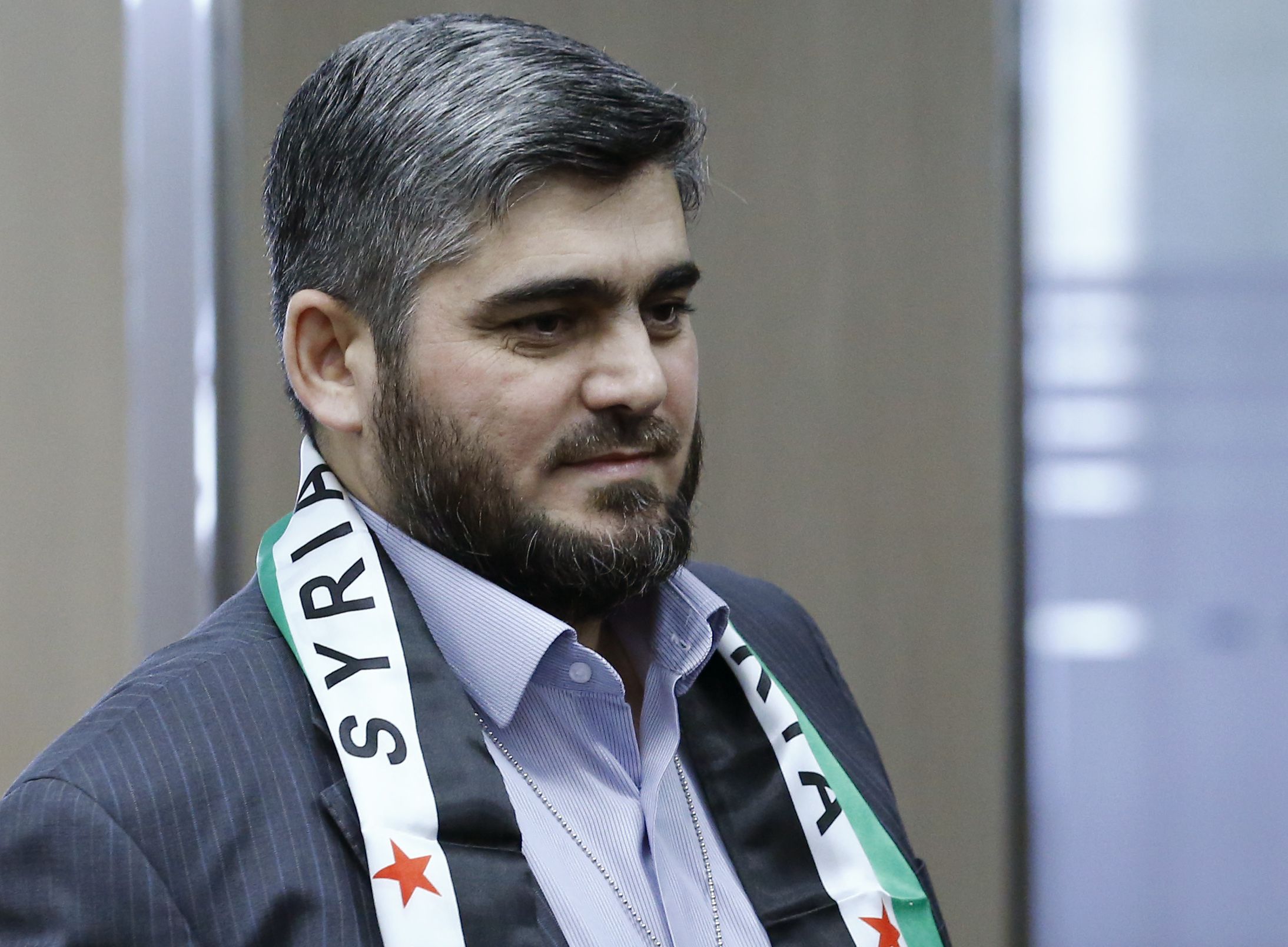 Peace talks to resolve the Syrian conflict are in jeopardy after the lead negotiator for the main rebel alliance resigned, citing the Syrian regime's "stubbornness."
Mohammed Alloush of the High Negotiations Committee (HNC) said that, despite three rounds of talks, the regime of Syrian President Bashar al-Assad had not relented from its "continued bombardments and aggressions against the Syrian people," the BBC reported.
The HNC was formed in December 2015 following a meeting in the Saudi capital Riyadh of several Syrian rebel groups, including the moderate Free Syrian Army and armed groups such as Jaish al-Islam. Several groups, including the Kurds and extremist militias such as the Islamic State militant group (ISIS), are not represented by the HNC.
The coalition withdrew from United Nations-backed peace talks in Geneva in April following repeated violations of an internationally-agreed ceasefire in the country, which the HNC blamed on the Syrian army. Since then, the other parties in the talks have failed to set a date for a resumption of negotiations.
Alloush, also a representative of Jaish al-Islam, said that he did not expect the peace process to resume so long as the Assad regime remain unwilling to enter "serious negotiations," according to a statement sent to Reuters. The Syrian government's chief negotiator at the Geneva talks, Bashar Ja'afari, has called Alloush "a terrorist" and said the regime would not negotiate with him "unless this terrorist apologizes and shaves off his beard."
More than a quarter of a million Syrians have been killed and some 11 million displaced during the five-year civil war. Despite the ceasefire, fighting continues in parts of the country, with hundreds of airstrikes reportedly carried out by government forces in recent days on rebel-held parts of the northern city of Aleppo.