Syria Peace Talks: U.N. Envoy Staffan de Mistura Says Warring Sides Close to 'Final Declaration'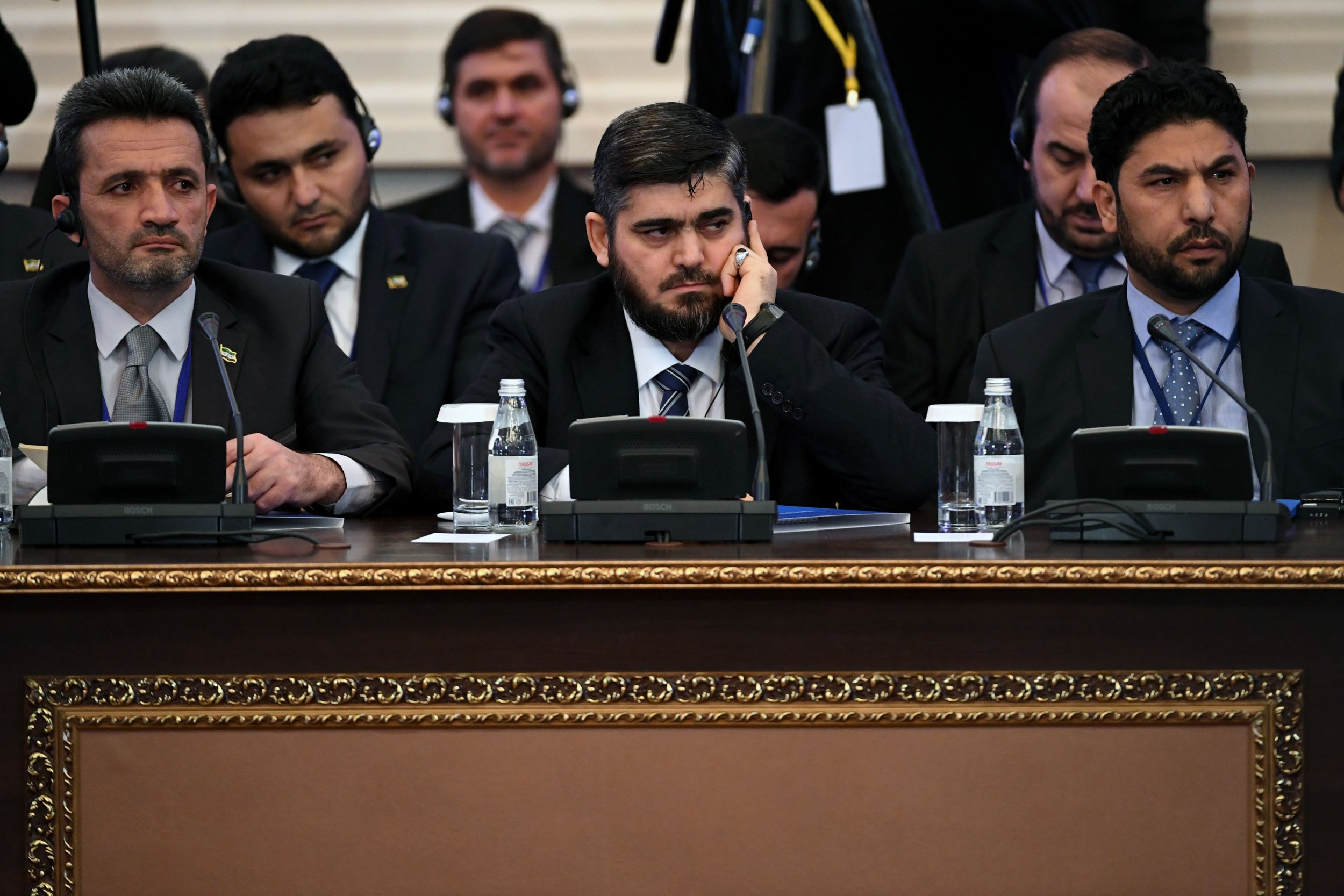 The warring parties in the Syrian conflict are close to agreeing a final peace declaration, according to the U.N. envoy for Syria.
"We are not far from a final declaration," Staffan de Mistura said, as the end of two days of indirect talks in Kazakhstan neared Tuesday.
"There are very intense discussions because this is not about a paper, this is about a cessation of hostilities which means Syrian lives."
A rebel delegation and representatives of the Syrian regime met in the Kazakh capital, Astana, Monday, but the opposition decided against face-to-face talks over alleged regime violations of a ceasefire that has held since December 30 in the country.
The rebel spokesman at the talks, Yehya al-Arida, said Tuesday that they would not sign a declaration with the regime at the talks, saying that it would instead be a "general statement...not meant to be signed by the parties."
Aridi said that the statement would be issued by the sponsors of the talks, Russia and Iran — both backers of Syrian President Bashar al-Assad — and Turkey, a supporter of moderate rebel groups.
He added that rebels would hold talks with Turkey and Russia before any declaration.
The rebels have viewed the talks as a channel to strengthen the ceasefire in the country while the regime, which holds the upper hand after recapturing the northern city of Aleppo in December, is seeking a political solution to almost six years of civil war.
Read more: Syrian rebels plead with Russia to enforce the ceasefire
Turkey has entered into Syria to battle the Islamic State militant group (ISIS) and to prevent Syrian Kurdish forces from what it says is attempts to seize territory on its southern border.
It has softened its position on Assad leaving power as part of any final deal, and worked with Russia to broker the evacuation deal that allowed thousands of civilians and rebels to leave besieged second city Aleppo in December.
The conflict has killed more than 300,000 people, displaced millions both within and outside of the country's borders, and created one of the worst humanitarian crises since World War Two.