Syrians Got Talent: Brussels Hosts Refugee Concert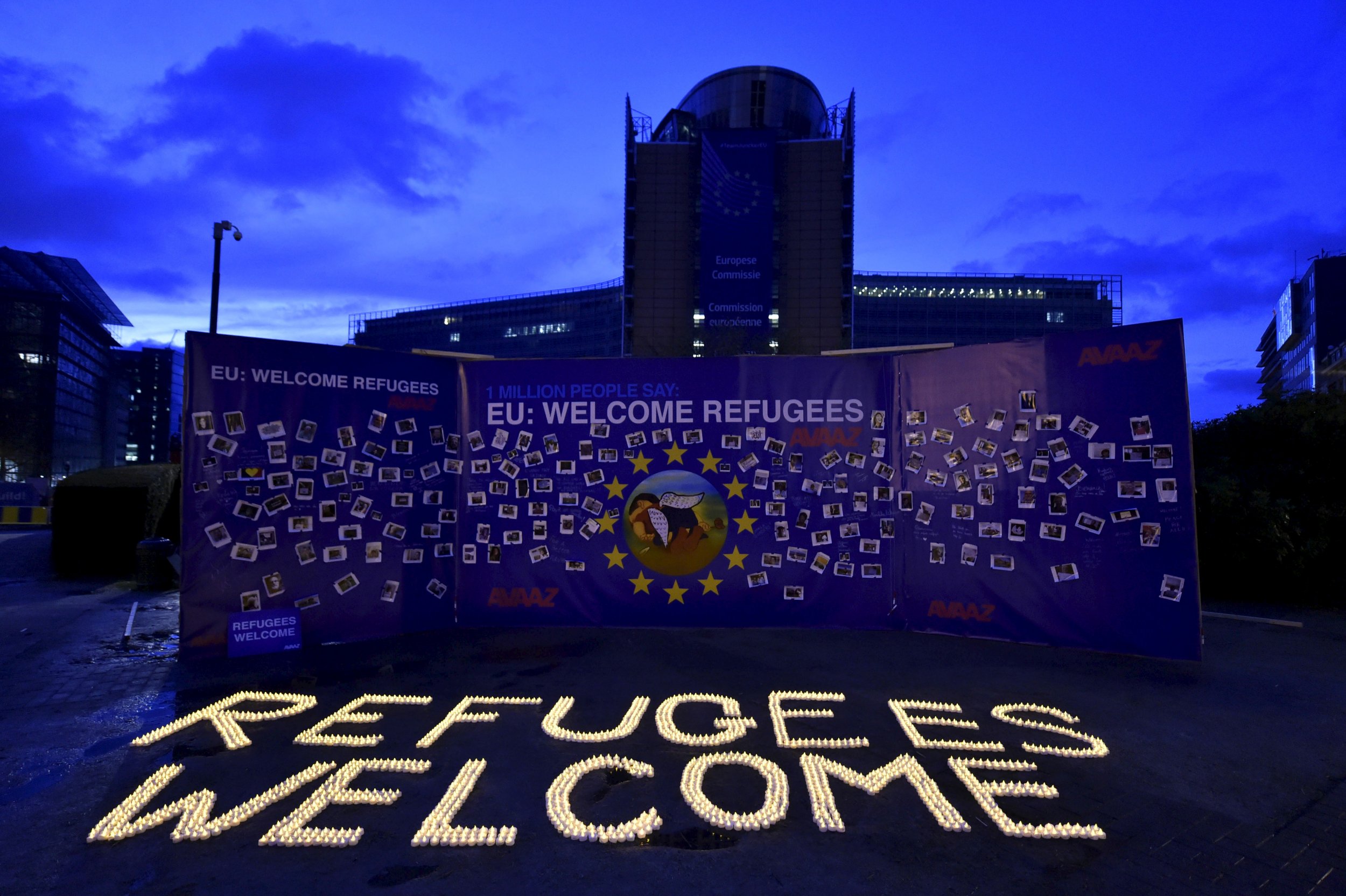 When 20-year-old Syrian refugee Lotus left Turkey in 2014 for the final leg of her journey to a new home in Antwerp, Netherlands, she left her violin behind. "It was so hard for me," she says, "[it was like] a part of me is missing."
Now, Lotus has a new violin on loan, and she'll be using it when she performs at a "Syrians Got Talent" concert in Brussels on Thursday night, playing a selection of music from Syria, Lebanon and elsewhere. "We tried to choose something that… they never hear it here before," she says. "I hope they like it."
The concert was put together by Schams El-Ghoneimi, who works for a Member of the European Parliament (MEP) in the city —and he is aware that it has taken on a new significance in the light of Islamist attacks on the city's airport and a metro station earlier this month that killed 32 people. "We need to send a very strong message," he says. "We're not just on this negative spiral of hating the 'other.' We need that message to be sustained as much as possible."
Alongside Lotus, the event will see performances from Basel, who taught flamenco guitar at the Russian cultural center in Damascus before fleeing when he refused to play for President Assad; sisters Jawa, 20, and Shaza, 14, who live in Amsterdam and whose group the "Qasyoun ensemble" is named after a mountain near Damascus; and Talal, a 27-year-old drummer who travelled from Syria to Belgium in just 11 days in 2015.
The concert begins at 7 p.m. Brussels time at the Atelier Marcel Hastir concert hall, and costs five euros for non-refugees.
El-Ghoneimi says it's important for those who've always lived in host nations to interact with refugees, taking the time to get to know them, and to appreciate what they have to offer. "These people are going to be European citizens," he says. "Give them a chance to be normal people, to have fun… give them a chance to actually think of themselves and of the future."