Syria Plans to Restore Palmyra After Its Recapture From ISIS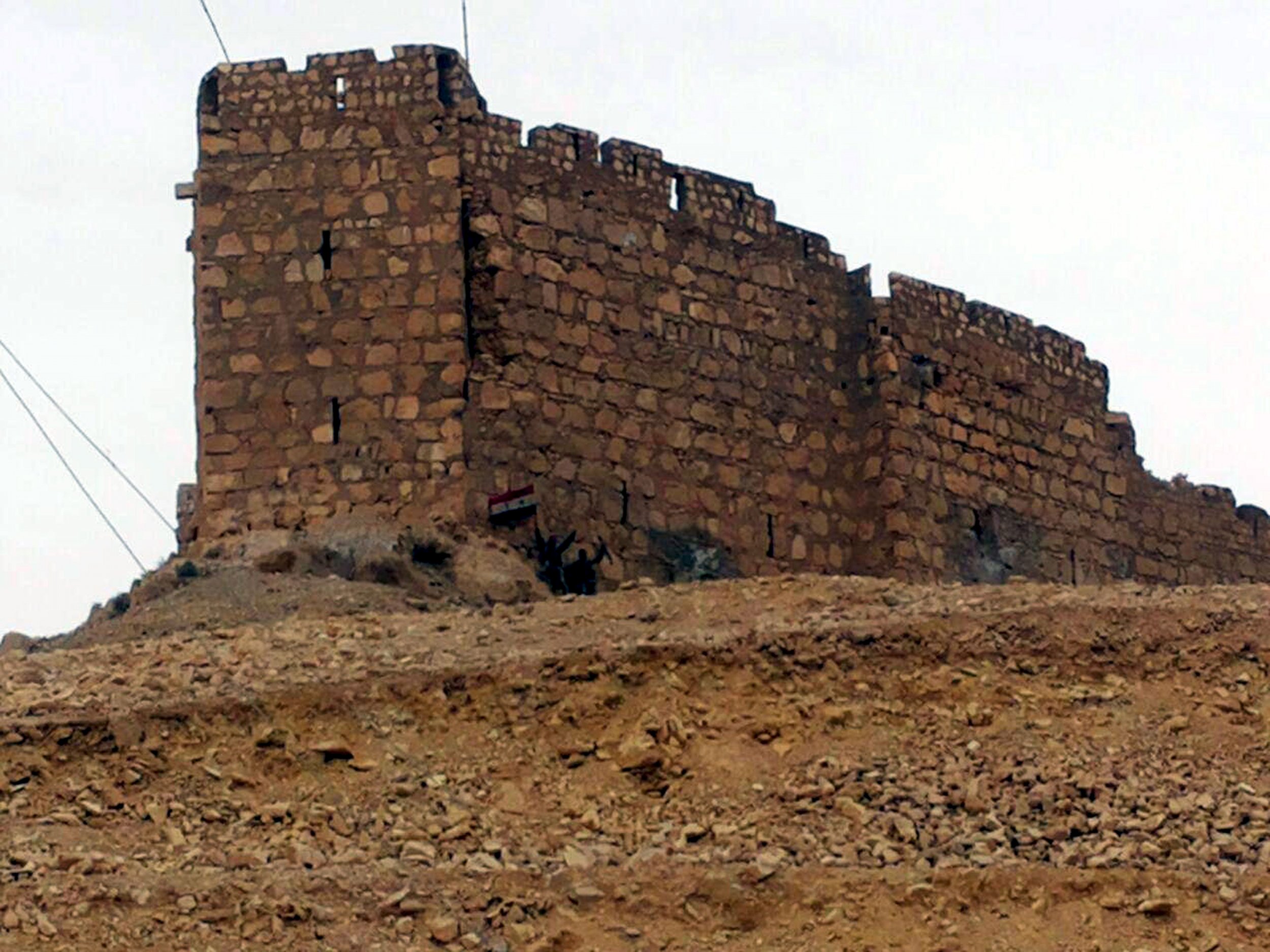 DAMASCUS (Reuters) - Palmyra's ancient Roman temples and archway, blown up by Islamic State fighters last year, will be restored once Syria recaptures the city from the ultra-hardline Islamist group, the head of the antiquities authority said on Saturday.
Mamoun Abdelkarim told Reuters he hoped Palmyra would be retaken within days, after government forces fought their way into the western and northern parts of the city, and promised to revive the Roman-era monuments "as a message against terrorism."
Islamic State militants dynamited the temples of Baal Shamin and Bel, as well as funeral towers and a triumphal arch, which had stood for 1,800 years in the oasis city described by the U.N. cultural agency as a crossroads of cultures since the dawn of humanity.
The group's acts of cultural destruction in Syria and neighboring Iraq, which it documented and broadcast with the same thoroughness as its shooting, beheading, drowning and burning of prisoners, were condemned by the U.N. as war crimes.
Despite that damage, Abdelkarim said film footage he had seen from Palmyra in recent days, including some taken by a drone flying over the old city, had been reassuring.
Many structures were still standing, he said, including the walls around the Temple of Bel, the amphitheatre, the long colonnaded avenue and Palmyra's striking tetrapylon—a platform with four columns at each corner.
But he said it would be impossible to assess the real scale of the damage until a team was able to visit the city, which has been under Islamic State control since May last year.
"We still fear what happened there...the destruction of the two temples, the triumphal arch and the funeral towers," he said. Another unanswerable question so far was the scale of secret excavations which may have taken place.
Islamic State's opponents have said that, as well as its highly publicized destruction of cultural sites, the group has also been heavily involved in antiquities smuggling to raise money.
Abdedlkarim said Syria would be able to get back any looted artefacts if they came onto the market for sale because they could easily be identified. He also promised to restore as much as possible of the damaged sites.
"We will rebuild them with the stones that remain, and with the remaining columns," he said.
"[We will] bring life back to Palmyra."