Syrian Government and Opposition in Talks, Says Russia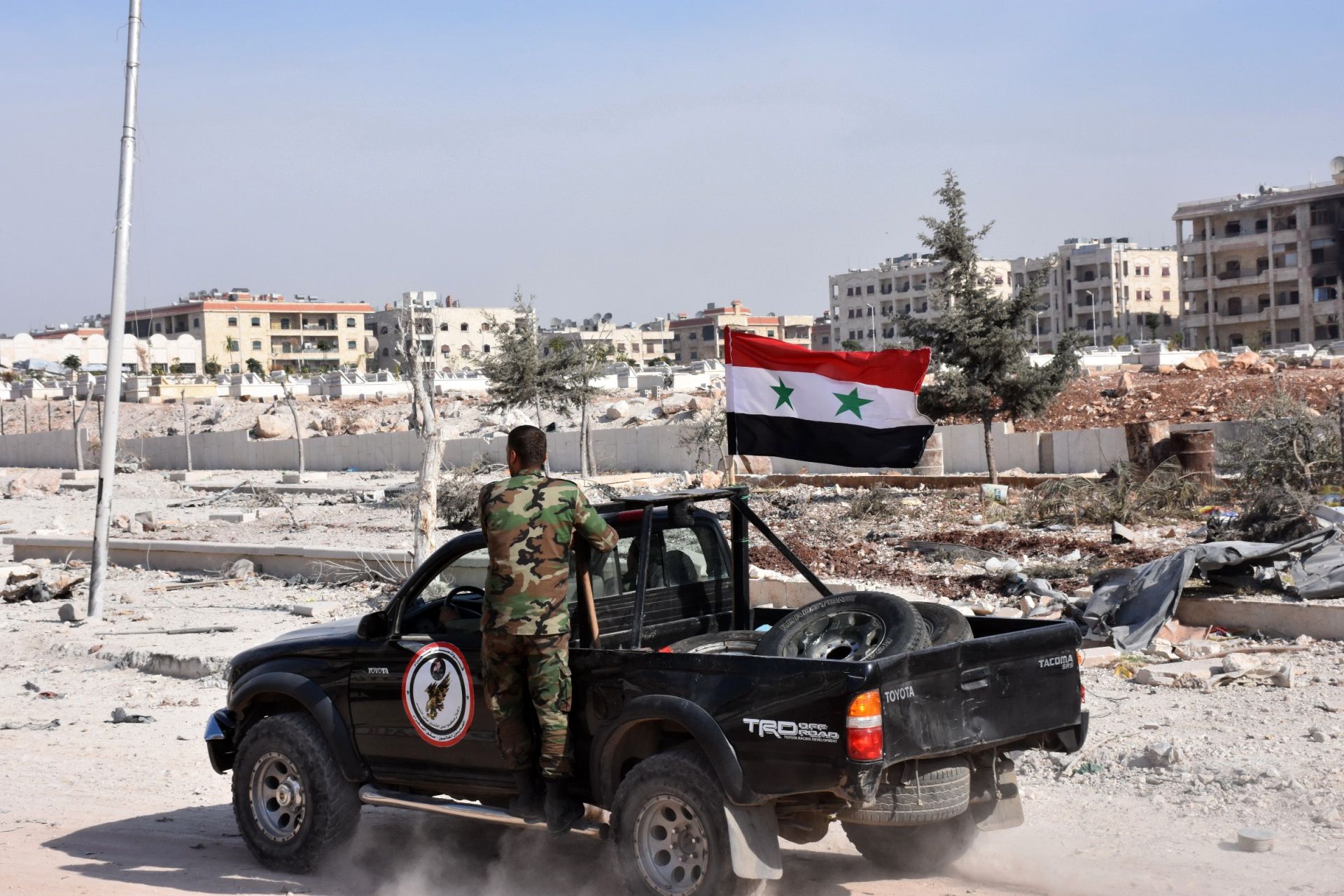 Russian Foreign Minister Sergei Lavrov was quoted on Tuesday as saying that the Syrian government was consulting with the opposition ahead of possible peace talks, but a Saudi-backed opposition group said it knew nothing of the negotiations.
Lavrov did not say where the consultations were taking place or which opposition groups were taking part.
Russia, Iran and Turkey said last week they were ready to help broker a peace deal after holding talks in Moscow where they adopted a declaration setting out the principles any agreement should adhere to.
Arrangements for the talks, which would not include the United States and be distinct from separate intermittent U.N.-brokered negotiations, remain hazy, but Moscow has said they would take place in Kazakhstan, a close ally.
"During the recent meeting in Moscow with my colleagues from Iran and Turkey we approved a joint declaration in which we confirmed our readiness to guarantee a future agreement between the Syrian government and the opposition," Lavrov told the Interfax news agency in an interview.
"Negotiations about that are going on," he said. Interfax said he was referring to talks between the opposition and the Syrian government.
The High Negotiations Committee, a body grouping armed and political opponents of President Bashar al-Assad, said it had no knowledge of the consultations.
"We in the High Negotiations Committee certainly have no connection to this matter," George Sabra, a member of the HNC, told Reuters.
The HNC includes armed groups fighting Assad under the banner of the Free Syrian Army. It took part in a failed bid to launch peace talks earlier this year. The HNC was established in Saudi Arabia with Riyadh's backing in December 2015.
No Date Fixed For Talks
Russia's foreign ministry later said Lavrov had discussed a peace plan for Syria with U.S. Secretary of State John Kerry in a telephone call on Tuesday, without elaborating.
Lavrov also told Kerry that a U.S. decision to ease some restrictions on arming Syrian rebels could lead to more casualties, it said. Earlier Russian foreign ministry spokeswoman Maria Zakharova said the easing of the restrictions could directly threaten Russian forces in Syria.
President Vladimir Putin has said that Russia, Iran and Turkey and Assad have agreed that Astana, the Kazakh capital, should be the venue for new Syrian peace talks.
Russian officials say preparations for the talks are under way, but that invitations to participants have not been sent out and the exact timing has yet to be decided.
The officials, who have spoken of mid-January as a possible date, say it is too early to talk about contacts with the HNC.
Lavrov spoke to Mevlut Cavusoglu, his Turkish counterpart, by telephone on Tuesday. The two men agreed to push for a nationwide ceasefire in Syria and to prepare for the Astana talks, the Russian Foreign Ministry said.
The RIA news agency cited an unnamed diplomatic source as saying that representatives from the Russian and Turkish militaries were holding consultations with the Syrian opposition in Ankara about how a possible nationwide ceasefire might work.
Separately on Tuesday Turkish President Tayyip Erdogan said he had evidence that U.S.-led coalition forces in Syria were giving support to "terrorist groups" including Islamic State and the Kurdish militant groups YPG and PYD.
Iranian Defence Minister Hossein Dehghan told Russia's state-backed RT TV station in an interview that Saudi Arabia should not be allowed to take part in the Syrian peace process, the RIA news agency reported.
It cited him as saying he thought Riyadh's insistence that Assad should step down meant it had no place at any talks.
He also said that Assad should have the right to stand in the next presidential election if he wanted to, RIA said.