U.S.-Russia Relations: Kremlin Says Syria Not Planning Chemical Attack, Counters U.S. Claims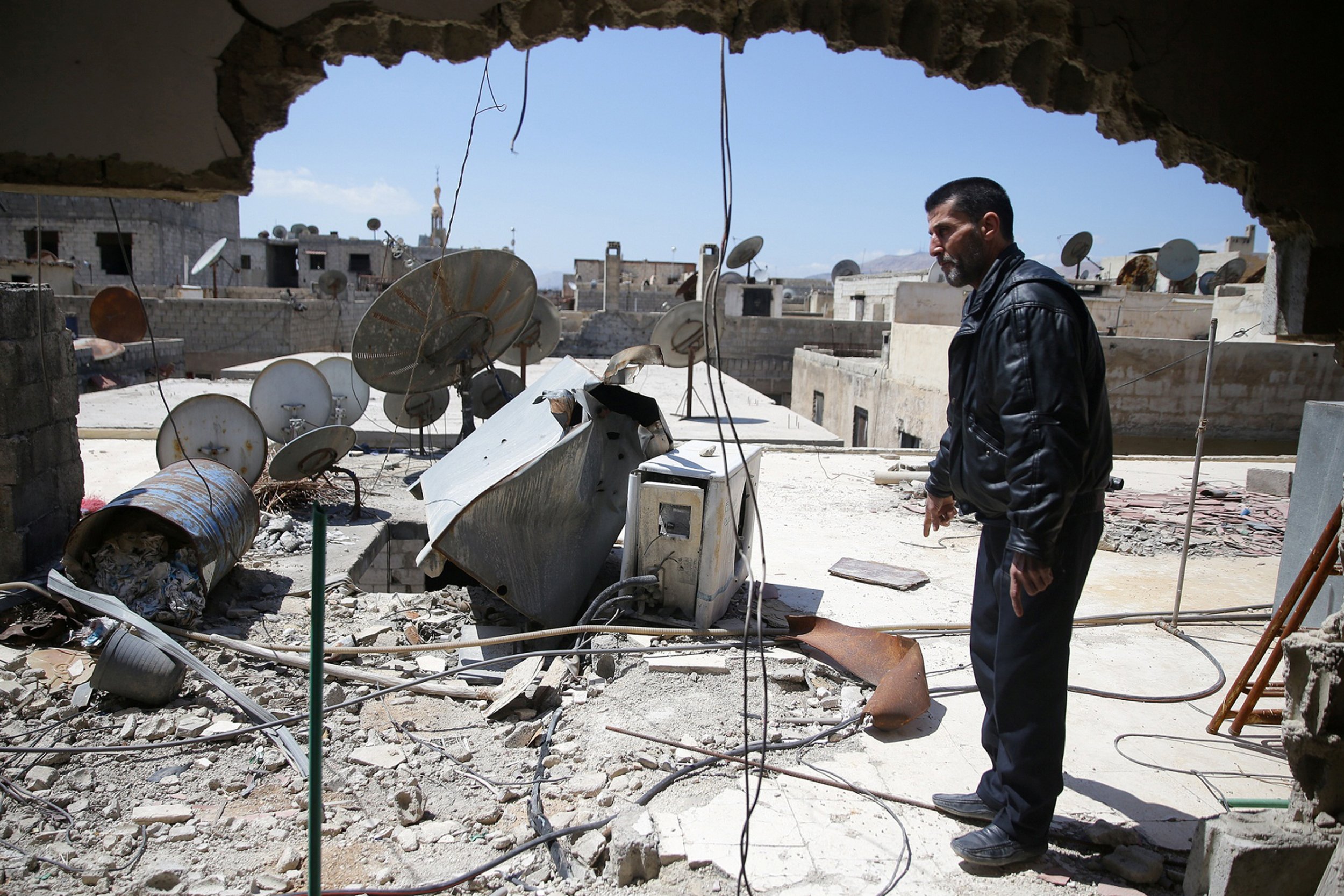 Updated | Russia on Tuesday condemned and called unacceptable the U.S.'s accusations that Syria is planning for another chemical weapons attack under President Bashar al-Assad, further increasing tensions in that country's long civil war that has also enveloped many of the region and globe's powers.
The White House issued its statement Monday night and warned Syria it would "pay a heavy price" if another such attack took place. President Donald Trump launched an airstrike against a Syrian military base in April after a previous chemical weapons attack—an incident both Syria and Russia have claimed never happened.
The Kremlin stated it had seen no information about another chemical attack.
"I am not aware of any information about a threat that chemical weapons can be used," Kremlin spokesman Dmitry Peskov said during a conference call with reporters, according to Reuters.
Peskov added: "Certainly, we consider such threats to the legitimate leadership of the Syrian Arab Republic unacceptable."
Syria, too, denied preparations for a chemical attack. Minister for National Reconciliation Ali Haidar claimed the U.S. was attempting to start a "diplomatic battle" against Syria at the United Nations, according to the Associated Press.
Iran, which saw its capital Tehran hit by the Islamic State militant group earlier this month, said the U.S.'s actions would only further embolden ISIS. Foreign Minister Javad Zarif said: "Another dangerous US escalation in Syria on fake pretext will only serve ISIS, precisely when it's being wiped out by Iraqi & Syrian people."
Assad's government has faced myriad denouncements on the international stage for using chemical weapons against rebels in the civil war, including the April 4 attack that reportedly killed 80 people in the rebel-held town of Khan Sheikhoun in the northwest, according to BBC News.
In 2013, chemical attacks were reportedly carried out in the capital of Damascus, resulting in the deaths of more than 1,000 people, according to The New York Times.
Russia, as well as its fellow ally Iran, have repeatedly stood by Assad's government and denied it has used chemical weapons to subdue rebels.
Following the most recent alleged attack, in April, Trump ordered U.S. warships to launch 59 Tomahawk cruise missiles at a Syrian airbase, killing six people. Russia called the strike an "act of aggression."
This story was updated to include the statement made by Iran's foreign minister.