Did Trump's Threat Really Stop Syrian Chemical Attack? Nikki Haley and James Mattis Think So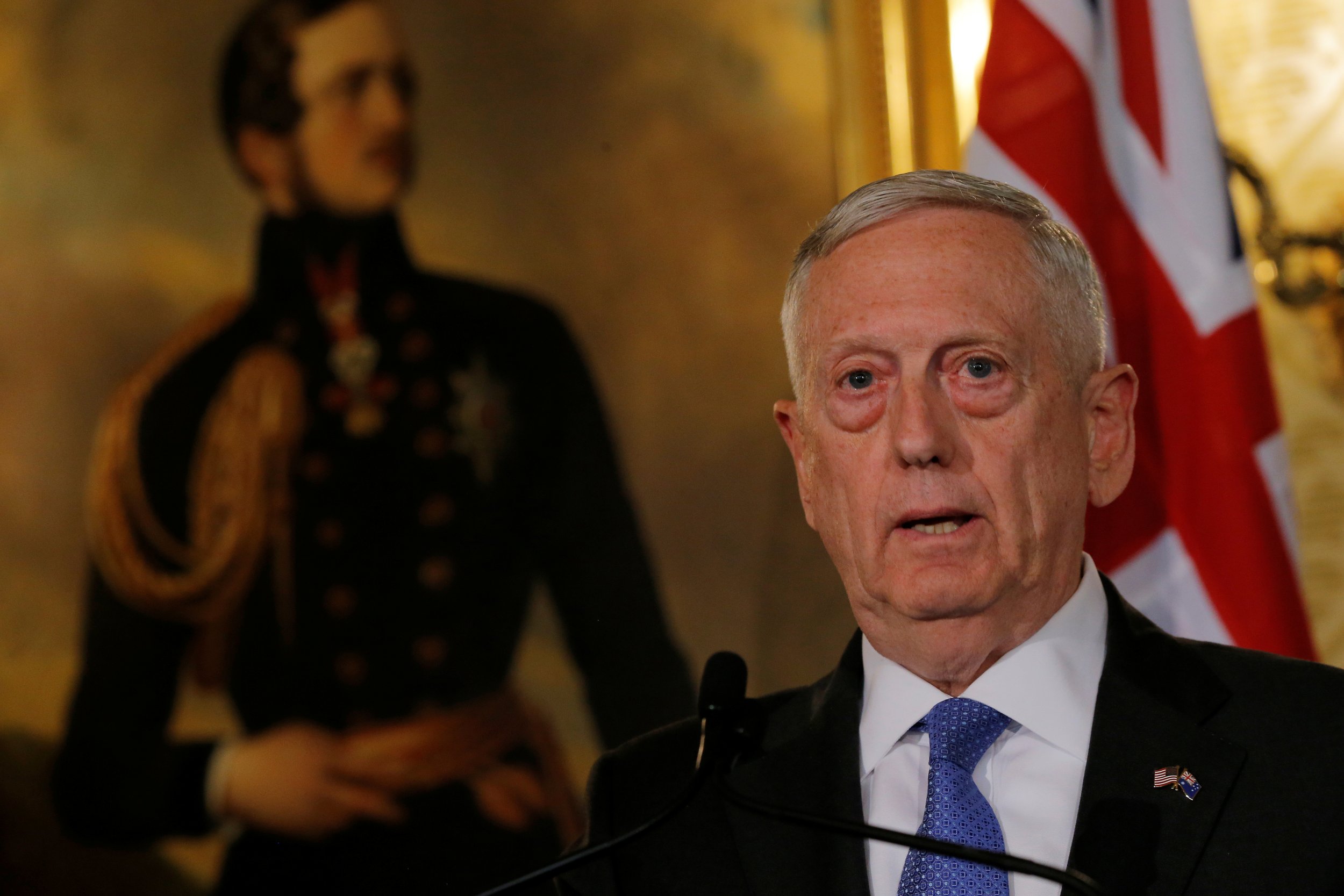 U.S. Secretary of Defense James Mattis claimed Wednesday the U.S. threat that Syria would "pay a heavy price" if it conducted another chemical attack on its people has actually worked, since no such strike has occurred, Reuters reported.
Credit to the threat was echoed by U.S. Ambassador to the United Nations Nikki Haley, while she spoke before the House Foreign Affairs Committee.
Mattis and Haley, however, did not offer any direct proof as to how the threat had affected Syrian actions.
"It appears that they took the warning seriously," Mattis said, adding: "They didn't do it."
Mattis was also asked if Syrian President Bashar al-Assad had nixed what the White House said Monday was preparations for a second chemical attack in the last three months.
"I think you better ask Assad about that," Mattis said while also stating he thought that Syria's chemical weapons program involved more than just the airbase the U.S. bombed in April in response to an attack that killed 87 people.
Haley's comments went further: She directly credited President Donald Trump for thwarting another chemical attack.
"I can tell you that due t0 the president's actions, we did not see an incident," Haley said Wednesdaym according to The Hill. "What we did before was all of the same activity we had seen prior, for the April 4 chemical weapons attacks. And so I think that by the president calling out Assad, I think by us continuing to remind Iran and Russia that while they choose to back Assad, that this was something we were not going to put up with.
"So I would like to think that the president saved many innocent men, women and children."
The White House's statement, issued late Monday evening, directly stated that Assad and his military would "pay a heavy price" if another chemical attack was launched rebels who have battled the Syrian government during a six-year civil war.
Russia, Iran and Syria pushed back against the U.S.'s assertions that another attack was in the planning stages, with Russia claiming the U.S. was attempting to undermine diplomatic talks at the U.N. Dating as far back as 2013, Assad has been accused of chemical attacks that have killed thousands of adults and children, and the international community has condemned such strikes.
The U.S. claimed intelligence showed movement at the Shayrat airbase that suggested another attack was going to take place. The airbase was the same one the U.S. hit with 59 Tomahawk missiles following the April chemical attack, which was also denied by Syria and Russia.