Syria: U.N. Aid Convoy Attacked After Fragile Ceasefire Ends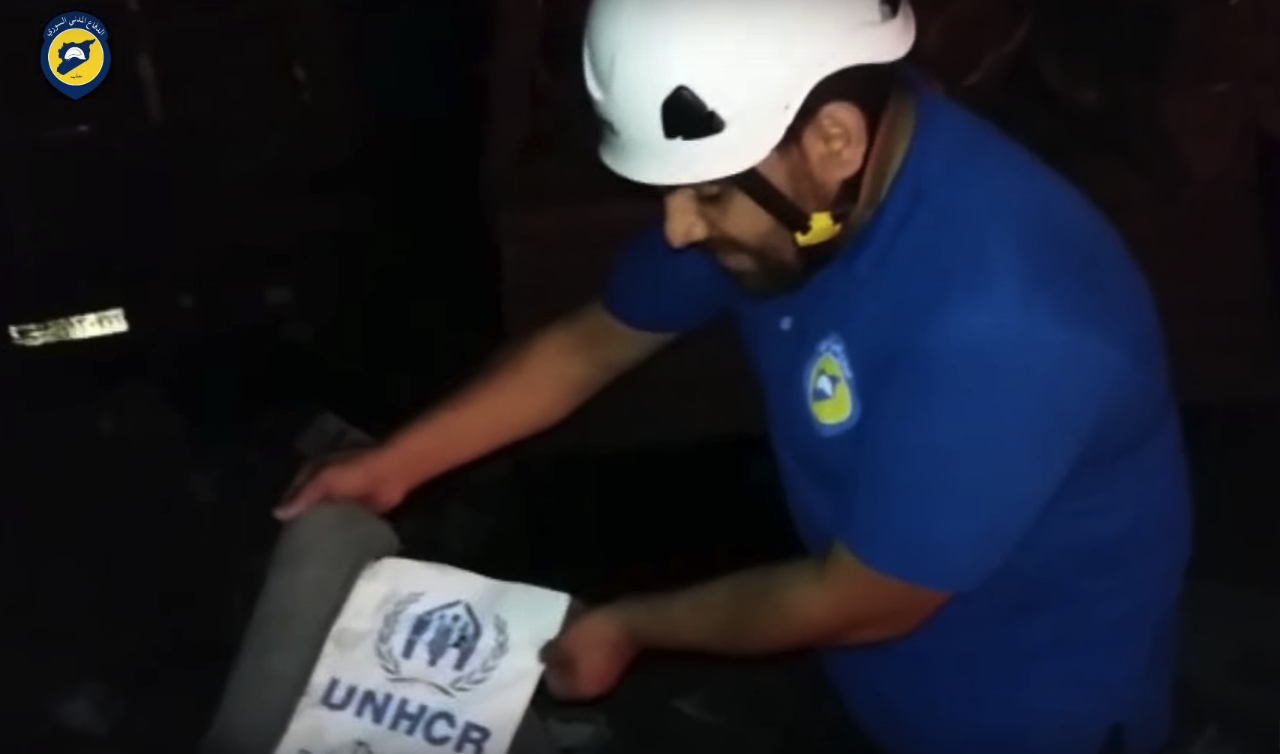 Hopes of a lasting truce in Syria continued to collapse late Monday after an aid convoy was targeted in airstrikes near the northern city of Aleppo, killing at least 12 people, mostly aid workers, according to activists.
The U.N. confirmed that the Syrian Red Crescent convoy, which it had supported, was hit in airstrikes near the town of Urm al-Kubra in the Aleppo region. The global body said that 18 of 31 lorries were struck, as well as a Red Crescent warehouse, despite its planned deliveries to 78,000 people.
It came just hours after a fragile ceasefire came to an end Monday with no sign of an extension and amid accusations of truce violations by both the Syrian regime, with its ally Russia, and opposition rebel groups.
The Syrian Civil Defense released footage of the aftermath of the strike, with an aid worker showing the destruction at what he says is the warehouse of the Syrian Crescent, an aid organization.
"The regime helicopter target this place with four barrels," said the civil defense worker.
"The U.N. refugee agency," he continues, holding up goods from one of the destroyed Syrian Crescent trucks. "This is full of blankets from the U.N. refugee agency. You see, pampers, as aid, from the U.N…. to be distributed to the people, to the displaced."
No side has claimed responsibility for the attack, but the Syrian regime's air force and the Russian air force have targeted the area previously, while the U.S.-led coalition also operates in the region. The U.K.-based monitoring group The Syrian Observatory for Human Rights (SOHR) said that Damascus or Moscow were responsible for the strikes.
The U.S. condemned the attack and appeared to point the finger of responsibility at both parties.
"The destination of this convoy was known to the Syrian regime and the Russian Federation," State Department spokesman John Kirby said.
"And yet these aid workers were killed in their attempt to provide relief to the Syrian people," he added.
The U.N.'s aid chief Stephen O'Brien called the incident a "callous attack" that could be viewed as a war crime if shown to be a deliberate targeting of aid workers attempting to help civilians, while Staffan de Mistura, United Nations Special Envoy for Syria, also condemned the air raid.
"Our outrage at this attack is enormous… The convoy was the outcome of a long process of permission and preparations to assist isolated civilians," he said.
Both Russia and the Syrian regime had said that opposition rebels, which they both refer to as "terrorists," had not complied with the ceasefire agreement, forcing their hand in several attacks during the seven-day "regime of calm." Both also condemned the U.S.-led air coalition for killing dozens of Syrian soldiers Saturday in strikes that Washington said were an accident, mistaking them for Islamic State militant group (ISIS) fighters.