Syria at War: Turkey's New Military Operations Will Target ISIS, Kurds across the Border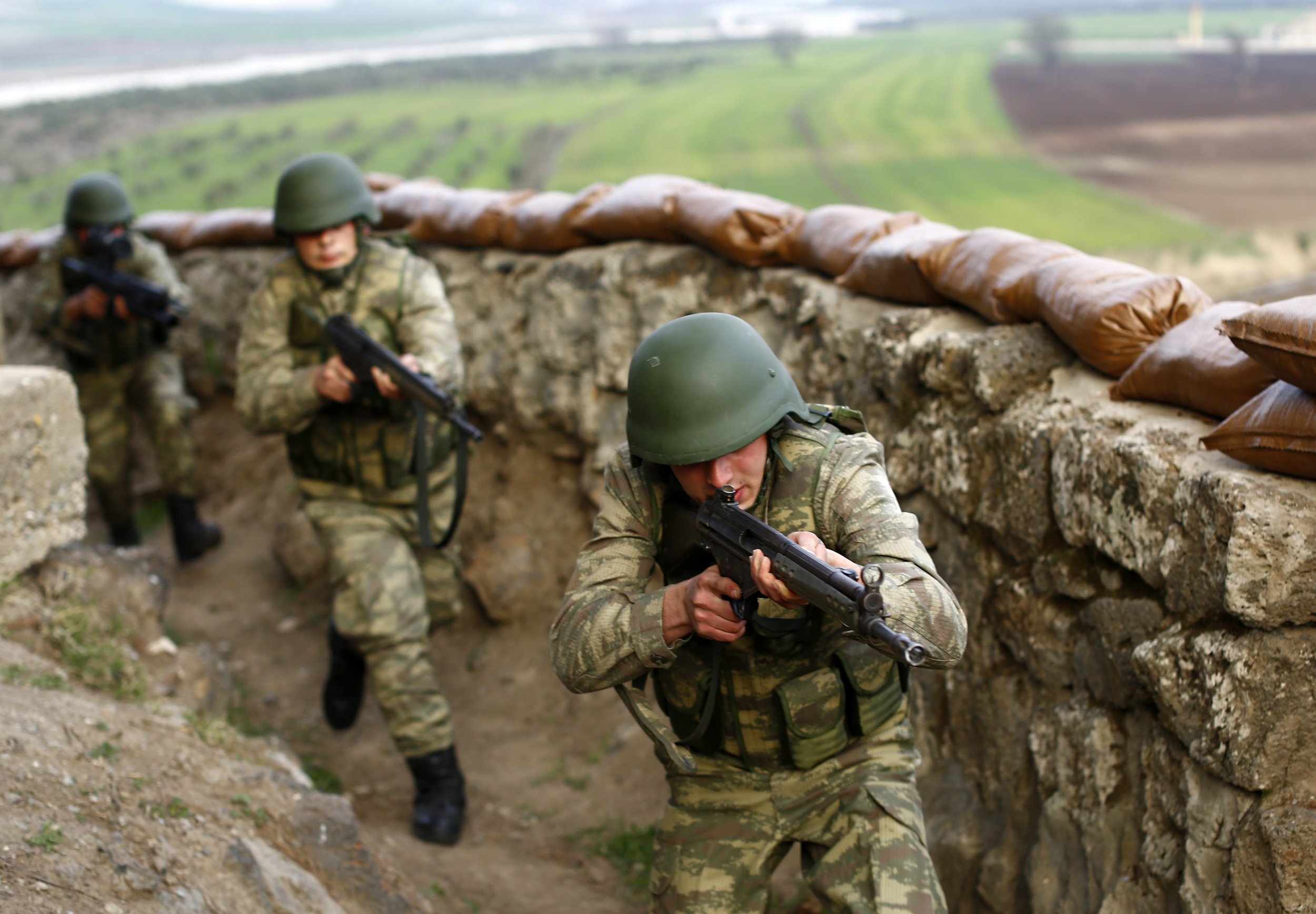 Turkey's President Recep Tayyip Erdogan announced Monday he would continue to conduct operations in Syria after concluding what he called the first phase of Ankara's cross-border offensive against groups it deemed to be terrorist organizations.
Speaking in the Trabzon region near the Black Sea, Erdogan announced the end of "Operation Euphrates Shield," which was launched in August and saw Turkish troops enter northern Syria in support of Syrian rebel groups in order to oust positions held by the Islamic State group, also known as ISIS, and Kurdish militant groups such as the People's Protection Units (YPG). Ankara has labeled both groups as terrorist organizations and, despite saying Wednesday military operations were over, Erdogan vowed "good surprises" in store for the groups accused of threatening Turkey's national security within and outside of its borders, according to Turkey's Hurriyet Daily News.
"There is no stopping, the road continues. We are making preparations for new operations in other regions for getting to the terrorists on their hills. We will give new names to the new operations," Erdogan said, according to London-based The New Arab.
"The next months, with God's permission, will be spring for the Turkish nation and a black winter for the terrorists," he added.
Turkey has joined the U.S. and Russia as one of the primary powers vying to defeat ISIS in Syria, but Turkey's opposition to Kurdish militants has left it isolated. The U.S. once supported the various insurgent groups attempting to overthrow Syrian President Bashar al-Assad but has since shifted its support to the Syrian Democratic Forces, a Kurd-dominated coalition of Arabs and other ethnic minorities that included the YPG. Russia, which has assisted Assad in regaining control of Syria's major population centers, has also sponsored the YPG. The YPG and allied Kurdish militias have been linked to the Kurdistan Workers' Party (PKK), a nationalist militant movement that has waged a decades-long guerrilla war against the Turkish state.
Erdogan's pledge to continue cross-border operations came as Turks vote in a referendum that would decide whether or not to extend the powers of the presidency. European nations such as the Netherlands and Germany have imposed restrictions on members of Erdogan's Justice and Development Party who were attempting to rally support for Erdogan among ethnic Turkish populations abroad. Erdogan has likened these restrictions to Nazism.