Syria War: U.S.-Led Coalition Killed Almost 500 Civilians in Deadliest Month Since ISIS Strikes Began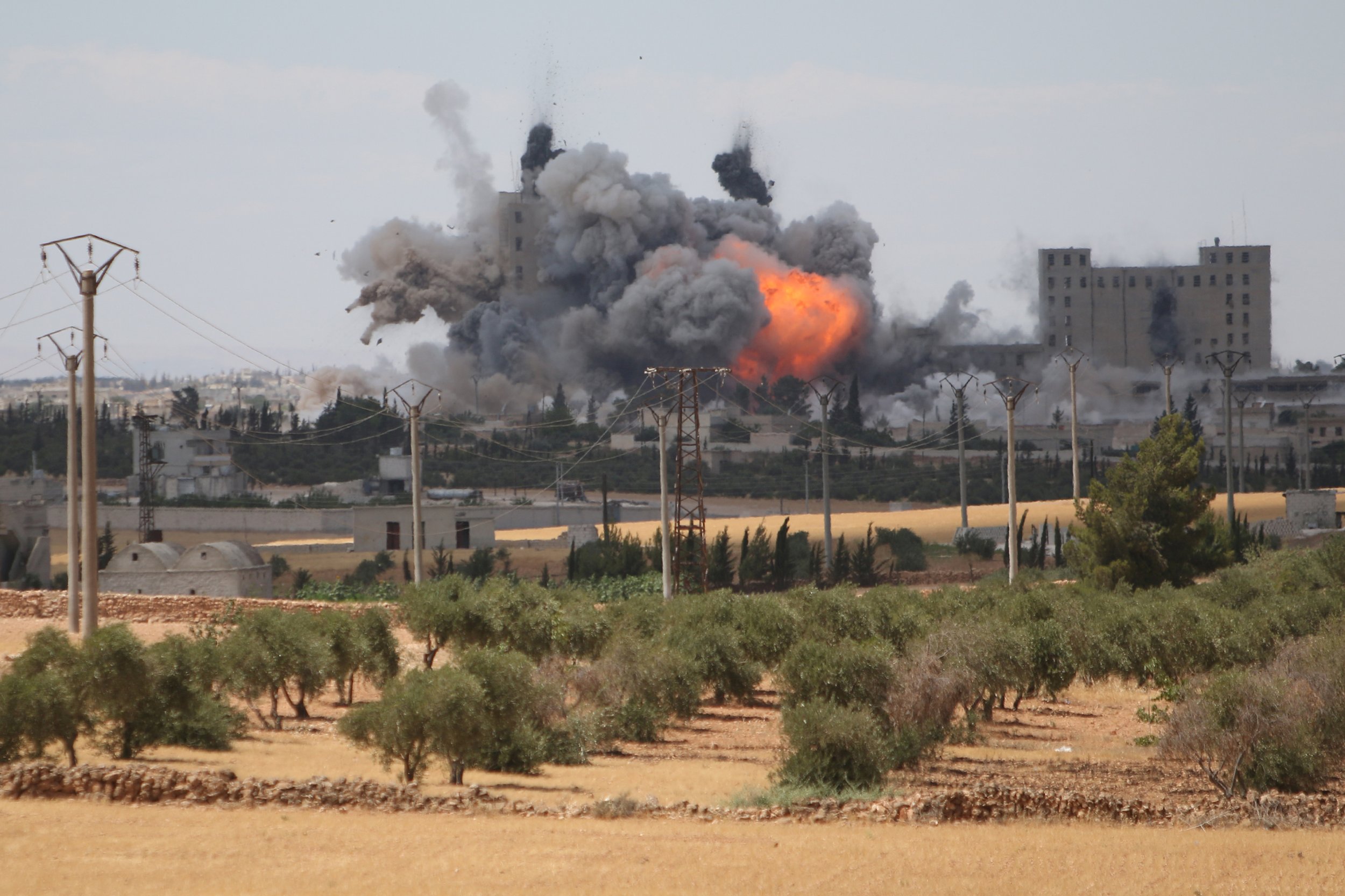 The U.S.-led coalition's strikes against the Islamic State militant group (ISIS) in two Syrian provinces killed 472 civilians in the last month, according to a monitor.
The Syrian Observatory for Human Rights (SOHR), a U.K.-based monitoring group that has an extensive network of contacts on the ground in Syria, said the toll was more than double the month prior and the highest for a single month since raids began in September 2014.
In Raqqa province, where the city of the same name is located, coalition strikes killed 250 civilians, including 53 children, SOHR said. In Deir ez-Zor, strikes killed 222 civilians, 84 of which were children.
Rami Abdul Rahman, director of SOHR, told the AFP news agency that the total deaths caused by coalition strikes in Syria now amounted to 1,953. Of the deceased, 456 were children and 333 were women.
Read more: The anti-ISIS coalition is allegedly using white phosphorus in Iraq and Syria
The coalition continues its bombing campaign in and around the eastern Syrian city of Raqqa, the largest under ISIS's control in the country. It is supporting an Arab-Kurdish alliance waging a ground offensive against ISIS in the de facto capital of its self-declared caliphate that straddles the Iraqi-Syrian border.
The coalition says it takes as many precautions as possible within the laws of warfare, but top coalition generals have admitted that civilian deaths are inevitable in the campaign to defeat ISIS. Some 100,000 civilians remain under ISIS control in the northern Iraqi city of Mosul, and thousands remain in Raqqa.
Human rights groups have criticized the coalition for not exercising enough caution. One case in particular was a March 17 strike in Mosul that killed more than 100 civilians. The coalition investigated the incident and concluded that ISIS had placed booby traps in the building that maximized the damage on impact.
The six-year-long Syrian civil war has killed more than 400,000 people and displaced millions internally and externally.