Syrian Refugees Recreate Destroyed Monuments in Miniature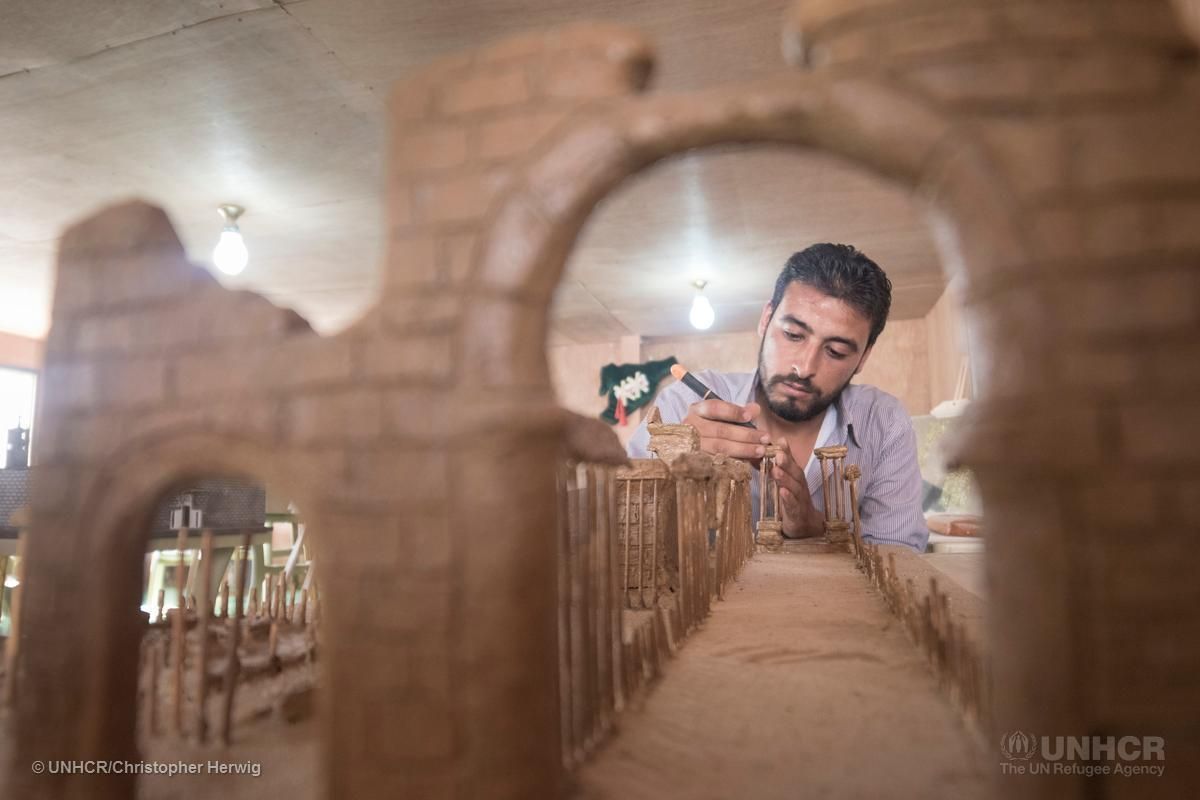 Behind the curtain of the Jordanian desert, Syria's bygone historical monuments can be spied.
A group of six amateur artists living in the heart of Jordan's Za'atari refugee camp, host to nearly 80,000 Syrians, has worked together to recreate famous landmarks, which once stood proudly in the western Asian country, in dedication to its long and rich history.
Using the most basic of materials, a relatively inexperienced bunch of artists, sculptors and painters decided to reinstall Syria's cultural heritage by building models of landmarks including the ancient city of Palmyra—currently under siege by a Russian bombing campaign to force out militant group the Islamic State (ISIS)—and the Krak des Chevaliers castle in Homs.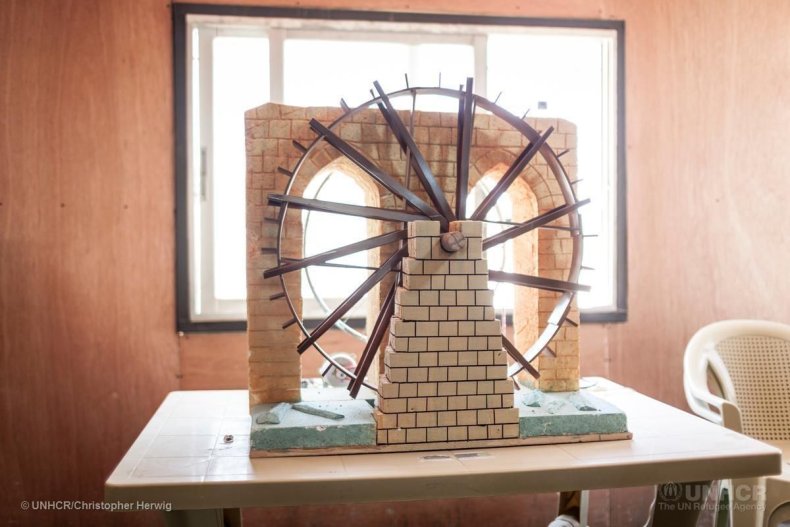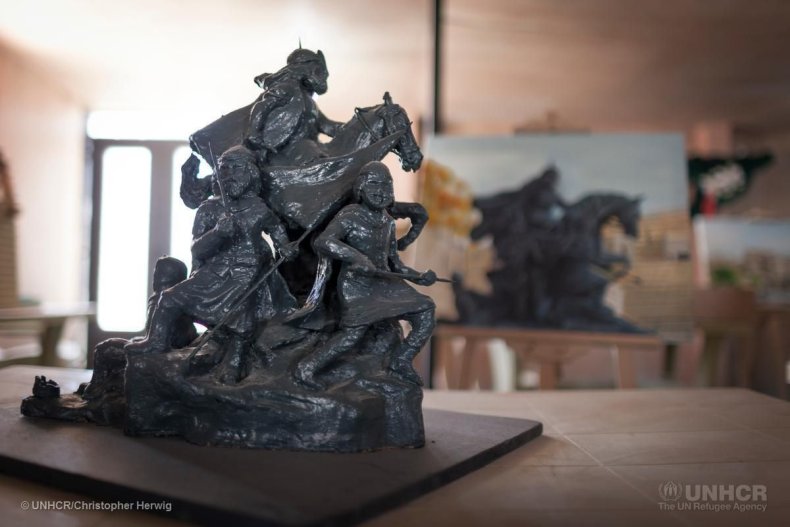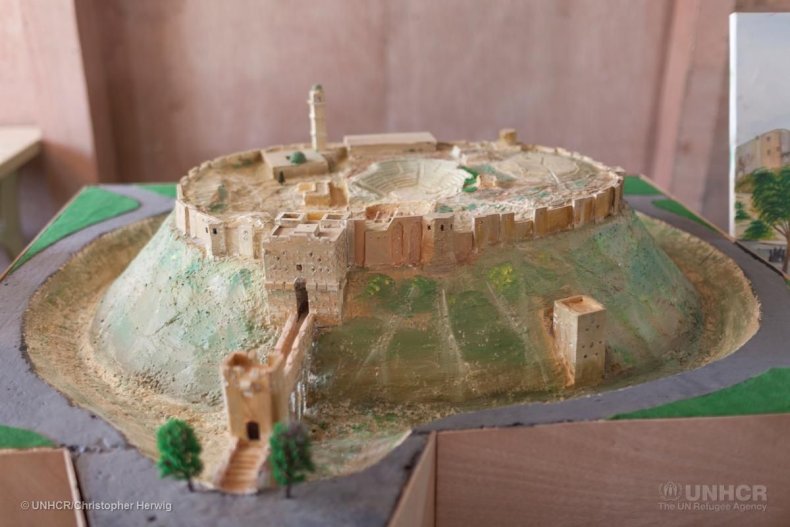 Syrian national Ahmad Hariri, the driving force behind the project, set up the initiative to educate the next generation about its homeland. Speaking to the U.N. Refugee Agency (UNHCR) on Monday, Hariri said: "There are lots of kids living here who have never seen Syria or who have no memory of it. They know more about Jordan than about their own country." In a world described by UNHCR worker Charlie Dunmore, who regularly visits the Za'atari camp, as "organized chaos," approximately 80 babies are born every day into its booming economy.
"The project has also given the artists a sense of purpose. "By doing this work, they feel like they are at least doing something to preserve their culture," Hariri added. Constructed by the Jordanian government and international aid agencies in 2011 as part of an emergency response to the Syrian Civil War, Za'atari is now Jordan's fourth largest city.
One of the artists, called Mahmoud Hariri, who built the Palmyra model using clay and wooden kebab skewers, hopes that residents in the city will feel connected to Syria despite having fled several years ago. "This is a way for them not to forget," Mahmoud told the agency. "As artists we have an important role to play. A lot of what we know about ancient civilization or prehistoric people is preserved through their art–Egyptian hieroglyphs or cave paintings."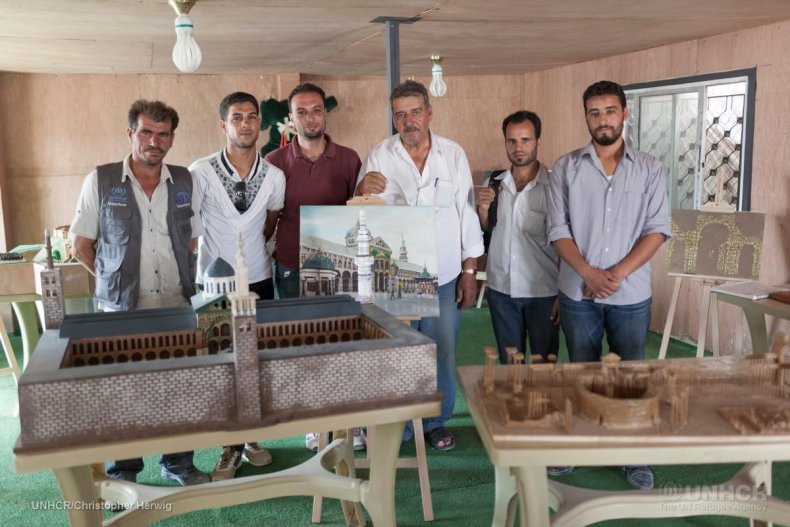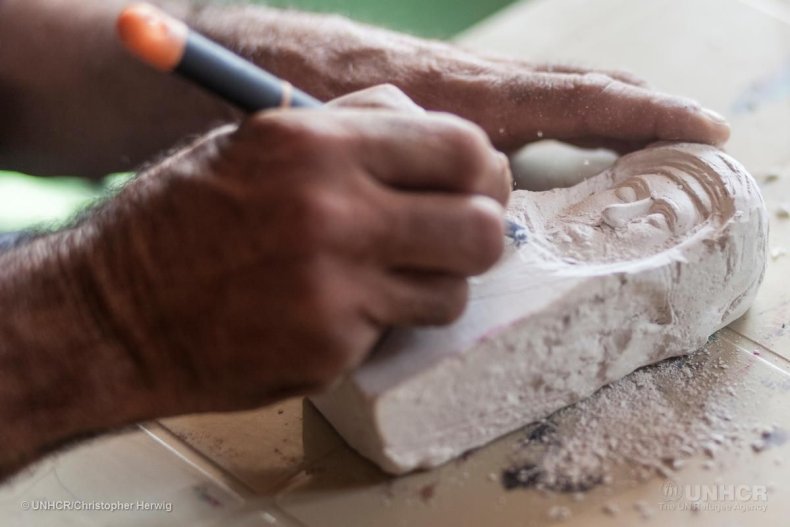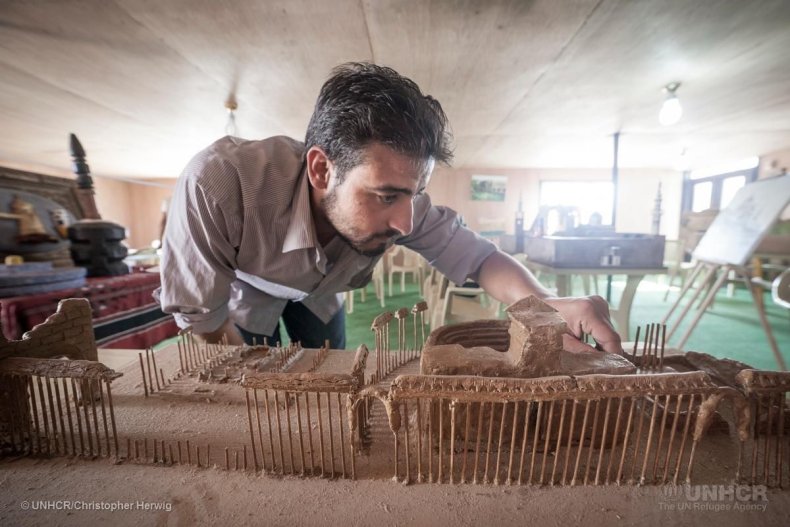 The exhibition, currently located in the camp's community center, has inspired younger generations and revived memories for older people, Dunmore tells Newsweek. Speaking on the phone from the Jordanian capital of Amman, he says that the dozen replicas—including paintings, models and statues—have been received with mixed emotions.
"It's comforting for the people to see," he says. "But it brings home that they are exiled from their homeland." Since the war began in 2011 after a series of protests against President Bashar Assad's regime and anti-government rebel groups, more than four million Syrian nationals have been forced to leave their homes. Until the conflict subsides, which spilled into Europe, people are unable to return. This, Dunmore says, is why an exhibition such as Hariri that aims to reinstall cultural history is so important. "While people are focused on getting by, there aren't any art galleries for Syrian people to remember what once was. This is an educational and motivational experience for everyone."