Report: Syrian Asylum Seeker Questioned Over Suspected ISIS Links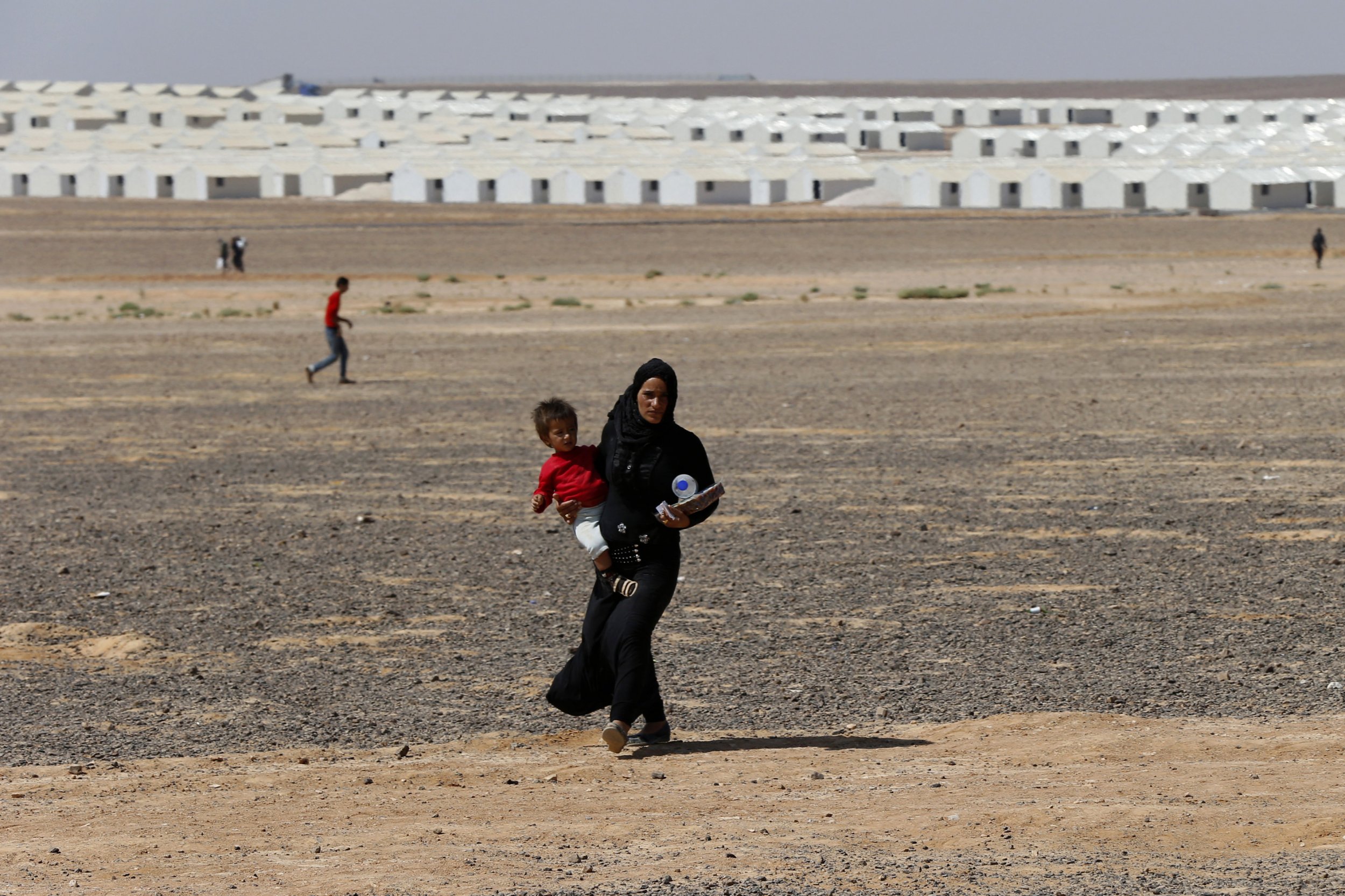 German police are questioning a Syrian refugee who allegedly boasted that he had killed people for the Islamic State (ISIS), a German newspaper reported on Monday.
According to Welt am Sonntag, the man told refugees in a shelter located in the northeast region of Brandenburg, that he had fought for ISIS. Other residents secretly filmed him making the claims, prompting the police to investigate.
The German federal police are now trying to establish whether or not the man does in fact have any links to the jihadist group, according to the newspaper.
Newsweek contacted the office of the German public prosecutor for comment, but did not hear back in time for publication.
Some, including the pope, have expressed fears that ISIS fighters could infiltrate Europe by posing as asylum seekers. But there has yet to be a confirmed case of this happening. Several photos posted to social media sites claim to show militants posing as refugees have been proven false.
Elias Bou Saab, a Lebanese government minister warned last week that one in 50 of refugees traveling to Europe could be "radicals," according to the Telegraph. Yet he conceded that he had no firm evidence to support his theory, instead saying he had a "gut feeling" that it was happening.
An advisor to the Libyan government told the BBC in May that smugglers were hiding ISIS militants on the boats used by refugees to reach Europe. But analysts warned that this claim was hard to verify. Christian Kaunert, an expert in terrorism and refugee issues at Dundee University, told the BBC at the time that it was "plausible but whether it's absolutely credible is difficult to assess because by definition, when those boats come in, they go unnoticed."
Security analysts told Newsweek in February that Italy has become increasingly worried that ISIS members could infiltrate the country, after the group promised to "conquer Rome." As a result, Italian officials said they increased security at several of Rome's most famous sites, including the Vatican, the Colosseum and St. Peter's Basilica.
Despite these measures, Matteo de Bellis of the rights group Amnesty International told Newsweek at the time that, "Nothing in the information we have gathered in interviews with migrants and refugees who crossed the central Mediterranean, indicates that there may be an intention of ISIS or similar groups to reach Europe via the sea."