U.S Officials Step Up Push for a Syrian Ceasefire, Aid for Civilians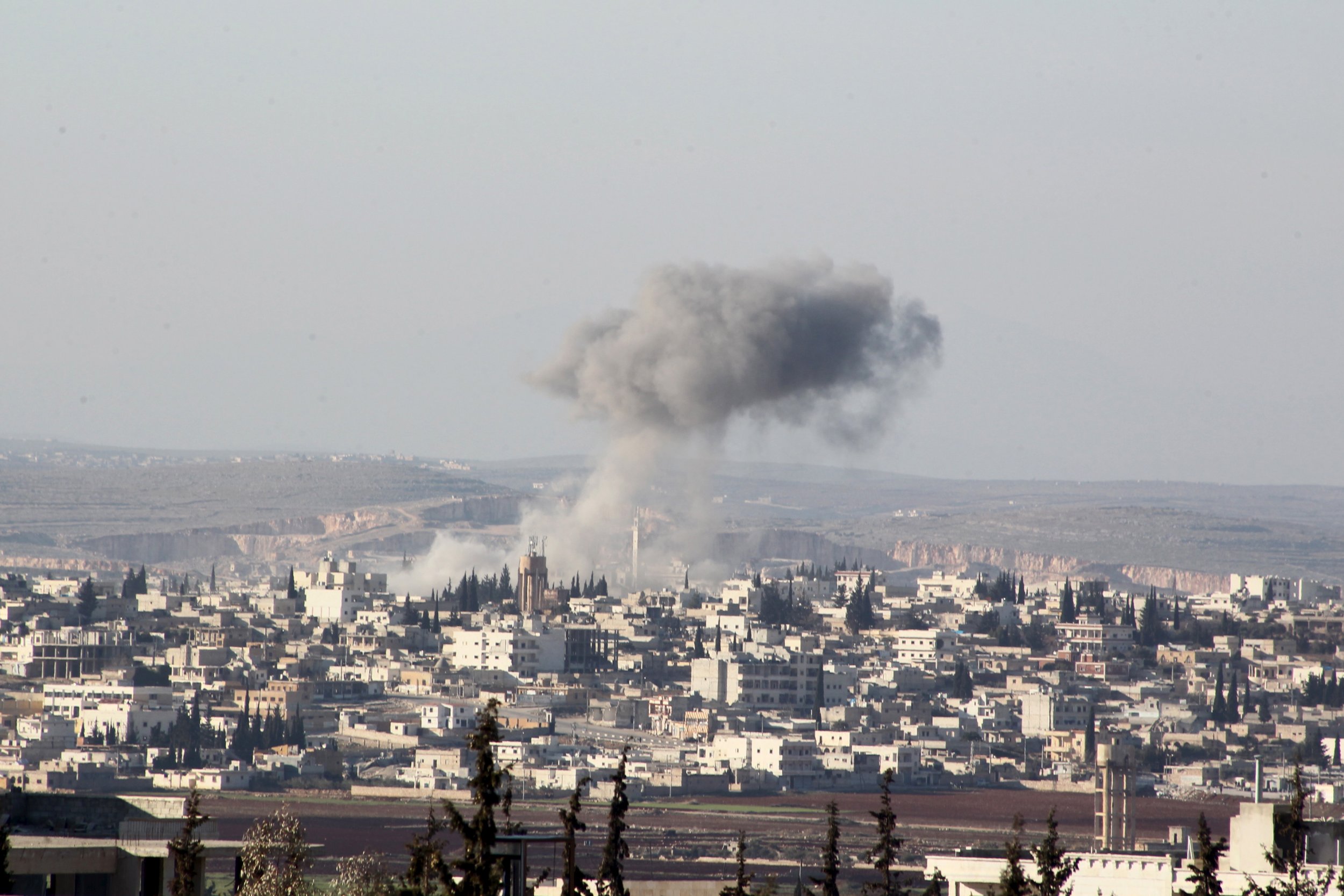 WASHINGTON (Reuters) - U.S. Secretary of State John Kerry will push to secure an immediate Syrian ceasefire and aid for civilians ahead of a crucial meeting in Munich this week as he seeks to keep a fragile peace process alive, U.S. officials said.
The renewed struggle to salvage diplomacy comes as Syrian opposition figures, Western diplomats and analysts voice concern that peace efforts have been all but doomed by a Russian military push that has shored up Syrian President Bashar al-Assad's hold on power.
Critics of Kerry's approach question whether a ceasefire, if one can be achieved, may come too late. The Syrian army advanced
toward the Turkish border on Monday in a major offensive backed by Russia and Iran that rebels say threatens the future of their nearly five-year insurrection against Assad.
Kerry's approach, which will need Russia's backing to succeed, is aimed at giving the opposition enough breathing space so that they come back to the negotiating table following the suspension of peace talks in Geneva last week.
"Kerry believes that if we can get a ceasefire in place and more aid delivered, other diplomatic progress is possible," a senior U.S. administration official said.
"It's hard to get dialogue going when people are being killed and starved to death."
The meeting of major powers in Munich on Thursday will be vital to determining the survival of the diplomatic process that has been a key element of President Barack Obama's Syria policy, which has been marked by his desire to limit U.S. involvement.
The success or failure of Kerry's diplomacy in coming weeks could determine whether U.S-backed opposition groups become part of a negotiated settlement for Syria or whether those militias will face collapse, potentially joining a stream of refugees or extreme elements like the Islamic State, analysts say.
Jeffrey White, a former senior Defense Intelligence Agency Analyst now with the Institute for Near East Policy, said the White House had erred by not developing a strategy that balanced a military and diplomatic response to Syria's unravelling and was paying the price.
"It hasn't worked, and it's not going to work," he said.
TALKS UNDERWAY
On Friday, Kerry said talks were under way about a ceasefire and humanitarian access and the Russians had offered "constructive ideas about how a ceasefire in fact could be implemented." He said he had also secured the backing of Iran for a ceasefire, which he hopes will be in place by the time peace talks resume.
Russian U.N. Ambassador Vitaly Churkin told reporters late last week that Moscow hoped the Syrian peace process could be "re-energized" and said Russian diplomats would bring new proposals to the Munich meeting.
Kerry did not attend the Geneva talks but worked the phones in advance in the belief that Russia and other parties would agree to what diplomats involved described as "presentable deliverables" – an accord on issues like delivering aid for Syrian civilians that would help create the conditions for settlement talks.
 It remains unclear whether the Syrian opposition will come back to talks by Feb. 25 at the latest, as United Nations' Syria mediator Staffan de Mistura has proposed.
In one of the biggest shifts of momentum in the war, the Syrian military and its allies have advanced to almost five km (3 miles) from the rebel-held town of Tal Rafaat, around 25 km (16 miles) from the Turkish border, rebels, residents and a conflict monitor said.
"If the border between Syria and Turkey is closed, these guys won't survive much longer," said a Western diplomat who spoke on condition of anonymity. "The challenge now is ... to keep the opposition's head above water."
Murhaf Jouejati, a former member of the opposition Syrian National Council now at the Middle East Institute think tank, said Syrian rebel commanders and opposition political leaders are furious at the Obama administration for believing that Moscow was sincere about a political settlement.
"The moderate opposition is beyond angry at the Obama administration. It is stupefied by American inaction," said Jouejati, who is in regular contact with rebel groups.