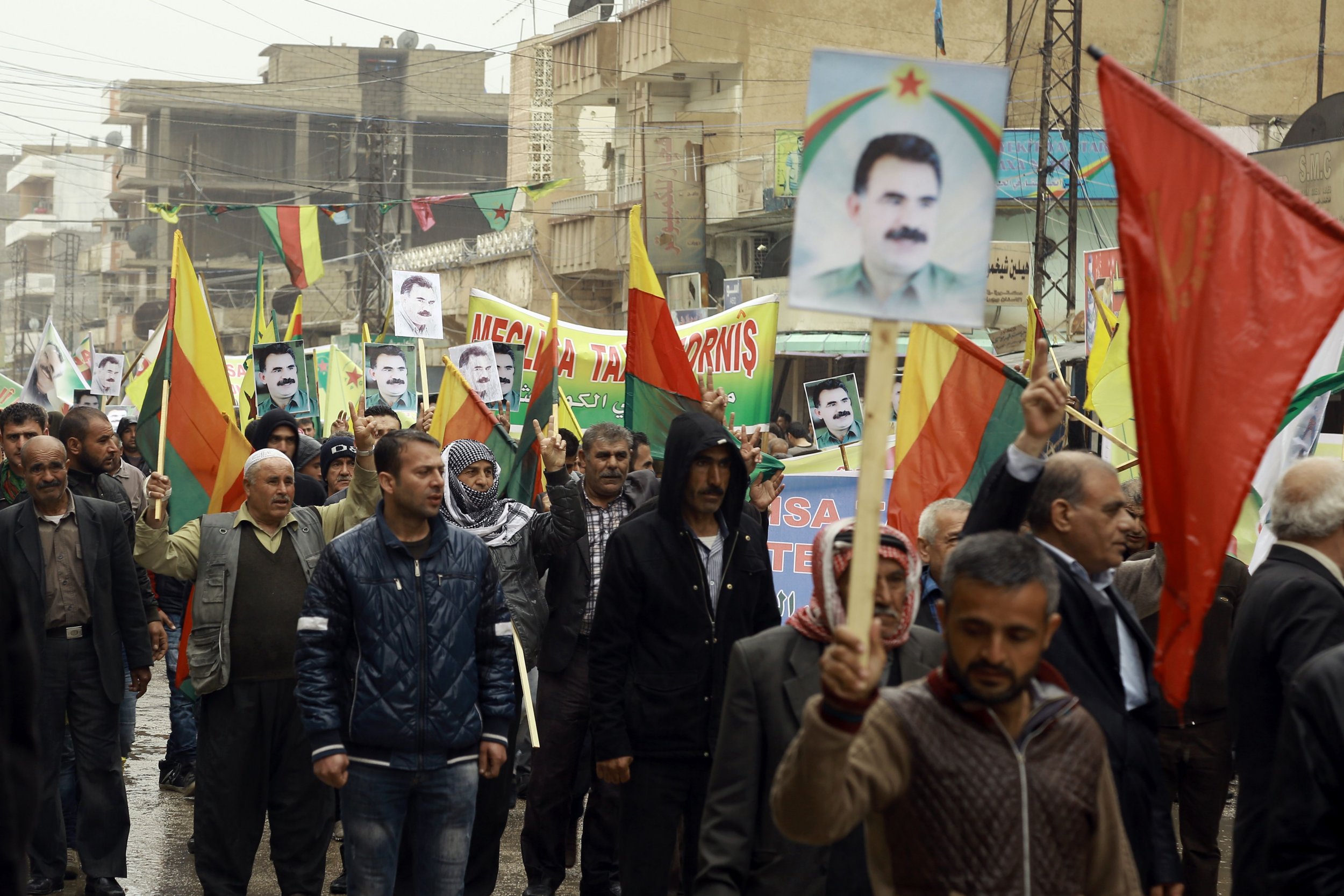 Syria's Kurds on Thursday announced the establishment of a federal system in the country's northern regions as they drive for greater autonomy in the country that has entered its sixth year of civil war.
At talks between Kurdish, Arab and other parties involved in northern Syrian affairs in the town of Rmeilan, representatives agreed on the creation of a "federal system" to unify the three majority-Kurdish cantons in northern Syria, AFP news agency reported, citing two officials party to the talks.
Both the Syrian government and the main Syrian opposition council, known as the Syrian National Coalition (SNC), outright rejected the declaration. (Neither group was represented at the talks.)
The Syrian Foreign Ministry said in a statement that the announcement is void as it is unconstitutional. The SANA state news agency said that the declaration "has no legal basis" and is a move that would "encroach on Syria's territorial unity."
The SNC warned against any unilateral actions that seek to "confiscate the will of the Syrian people" by creating autonomous regions.
The move was also made against the wishes of Turkey, which fears the development of a Kurdish semi-state on its southern border because of security concerns. The Turkish military recently began shelling Syrian Kurdish fighters in northern Syria because of their territorial advances in Aleppo province.
Syria's Kurds now possess approximately 400 kilometers (248 miles) of territory stretching from the Euphrates River to the Iraqi border. Ahead of the announcement of a federal system, the Turkish Foreign Ministry said on Wednesday that Syria's territory must stay united and that unilateral moves "cannot have validity" in the country.
Syria's Kurds have been fighting radical Islamist rebel groups such as the Al-Qaeda-affiliated Nusra Front and the Islamic State militant group (ISIS) in northern Syria. ISIS has launched two offensives on the Syrian-Kurdish city of Kobane in the past year and a half, but was beaten back by Syrian Kurdish fighters supported by U.S.-led coalition air strikes.