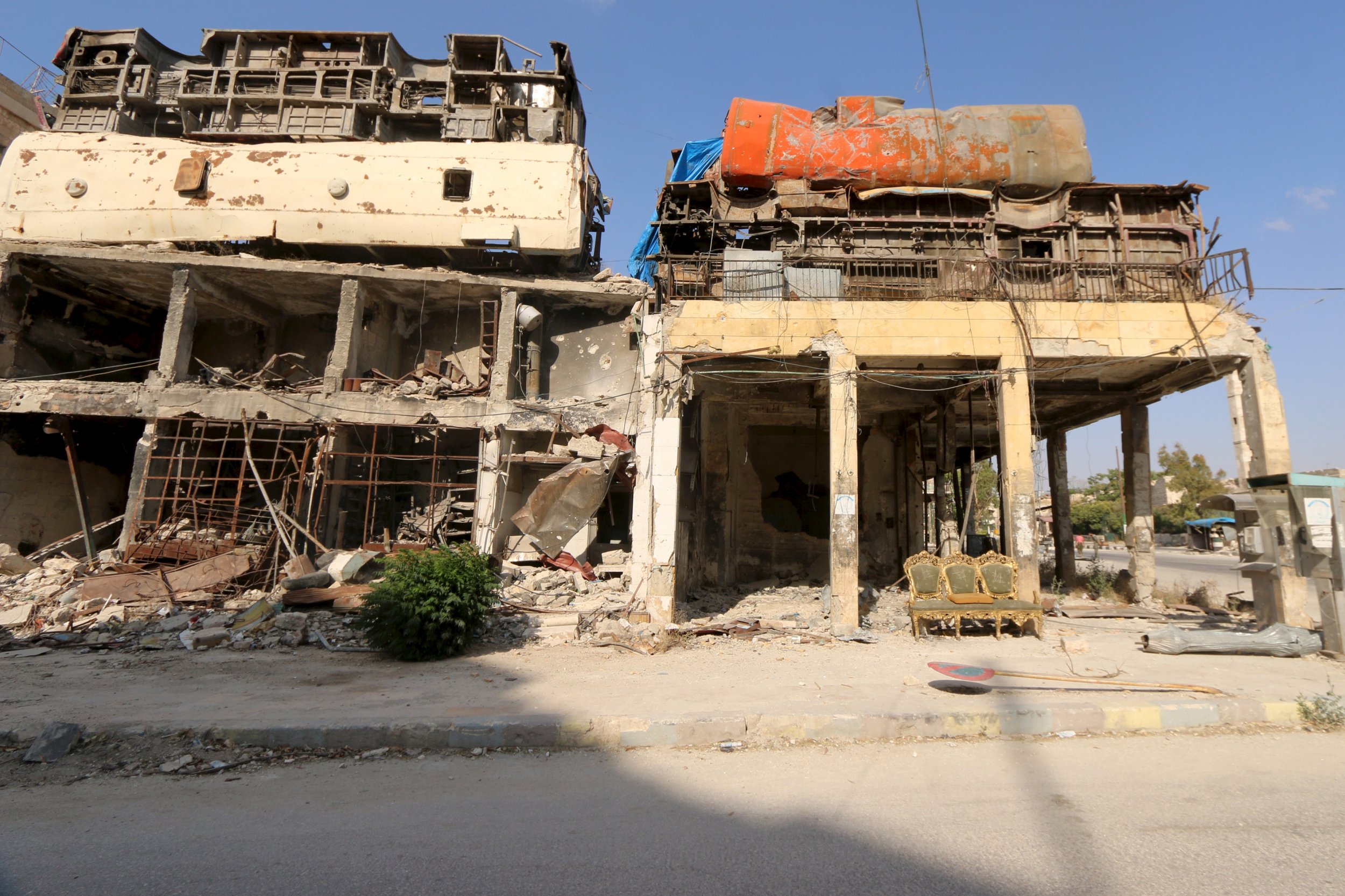 AMMAN (Reuters) - Syrian insurgents led by Islamist groups began a major offensive to gain full control of the divided northern city of Aleppo, a monitor and rebels said on Thursday.
The fall of Syria's main commercial hub would be a major blow for President Bashar al-Assad, restricting his control mainly to a belt of territory stretching north from Damascus to the Mediterranean coast.
This would deepen Syria's de facto partition between the Assad-run west and areas held by a patchwork of armed groups.
A statement by the groups said their goal was to "liberate the city of Aleppo" and to ensure that when it fell into their hands it would be ruled by strict sharia principles.
The British-based Observatory for Human Rights said a coalition of groups that included al Qaeda's Syrian offshoot Nusra Front and Salafi Ahrar al Sham had fired hundreds of mortar bombs on locations in western districts of the city that are held by the Syrian army and allied militias.
Much of the fighting was focused on the Jamiyat al-Zahra frontline, where the insurgents struck the heavily defended part of the district held by the army, according to Rami Abdul Rahman, the head of the rights group which tracks the war.
But the fighting also spread across other frontlines, including the old city and a main army supply route into its portion of the sprawling city, Abdul Rahman added.
The Syrian army last month repelled a push by an alliance of rebels, including recipients of Western aid fighting under the name of the Free Syrian Army, into Aleppo's Rashidin district.
It was the first rebel advance into the heart of Aleppo's government-controlled residential area in more than two years.
Insurgents have also been bombarding government-held areas, turning the tables after strikes by Syrian forces on insurgent-held parts of what was Syria's most populous city before it become a main battleground in the four-year civil war.