Syrian Opposition and Saudi Arabia Reject Russia's Push for Anti-ISIS Coalition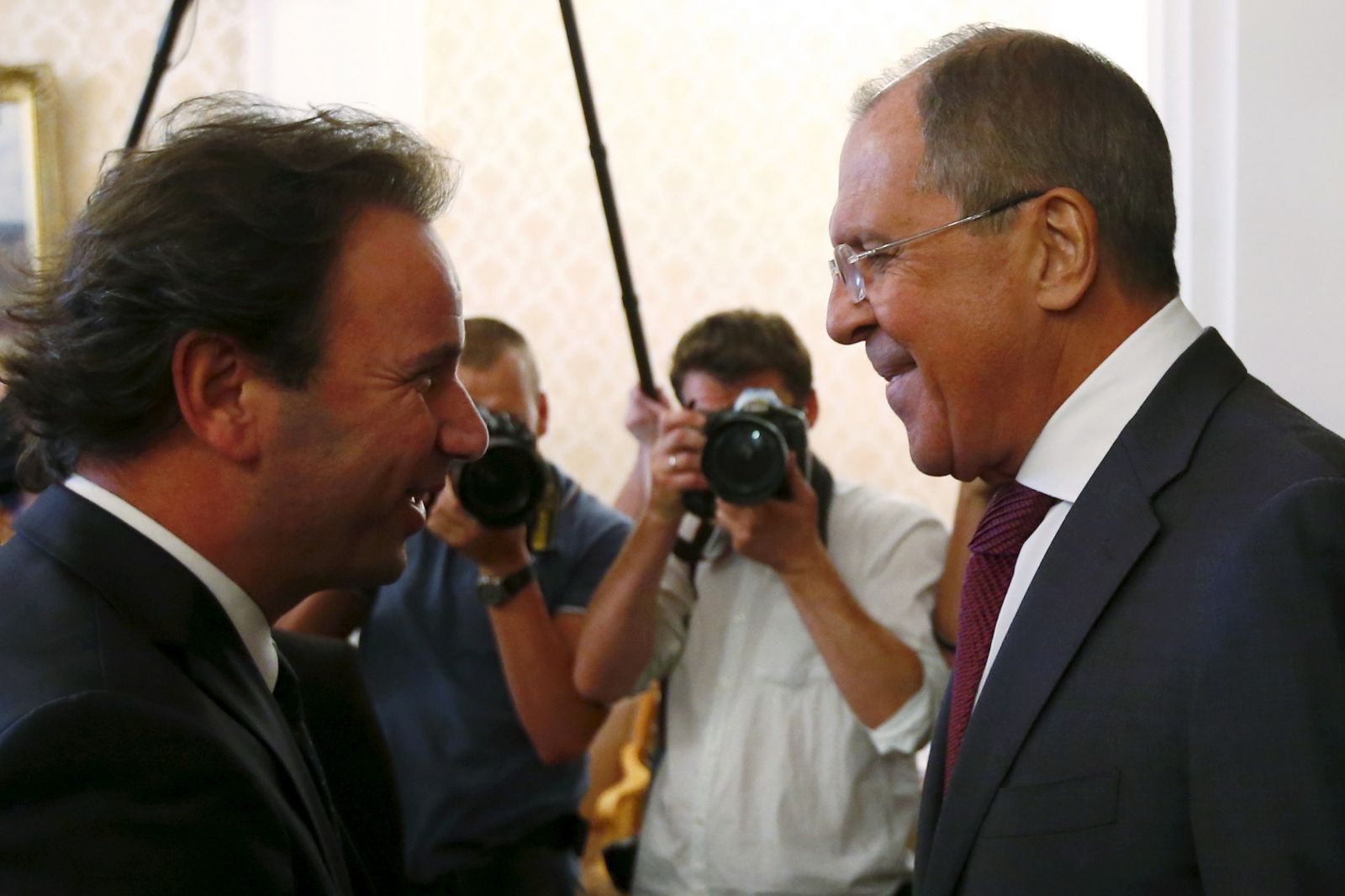 Russian Foreign Minister Sergey Lavrov urged the Syrian opposition to join the fight against ISIS at a meeting with opposition leader Khaled Khoja in Moscow on Thursday, adding afterwards that preserving the political status quo of the country is "unacceptable," state news agency Itar-Tass reports.
The meeting was part of a bigger push from Russia to form an international anti-ISIS coalition, including the U.S., the ruling Bashar Assad government in Syria and forces opposed to Assad. On Tuesday, Lavrov met Saudi Foreign Minister Adel al-Jubeir while Russian diplomatic officials also met with an official from the Syrian Kurdish Democratic Union Party (PYD), Saleh Muslim, on Wednesday.
Russia has consistently opposed airstrikes being carried out against Assad during the Syrian civil war and Lavrov's proposal for a coalition involving the Syrian leader has so far failed to win over the Saudi government. He had no more success with the Syrian opposition on Thursday.
During the meeting with Syria's National Coalition, Lavrov said Russia was prepared to work with all parties involved in the conflict as "it is in everyone's interest to stand in the way of terrorism," Tass reports. "We will work with all internal players, states in the region, the U.S. and with European partners," Lavrov said.
On leaving the discussion however, Khoja was clear that his side ruled out a solution that would involve Assad retaining power. "Assad is the root of the problem," he said in an extended interview with Russian news agency Interfax. "If we want to fight against terrorism in the Middle East, we have to deal with the cause of terrorism, which is the actions of the Syrian military intelligence. Everyone knows that the terrorism that has been created is based on it."
Khoja's reaction to Lavrov's proposal was not dissimilar from al-Jubeir's, who also ruled out working with Assad, considering the Syrian leader's regime as part of the problem. So frustrated was Lavrov with his Saudi guests that CNBC cameras appeared to spot him muttering expletives about the Saudi delegation as he readjusted his glasses.
Lavrov is pushing on with plans for the coalition. After Khoja's visit, the Russian met with yet another figure in the Syrian opposition, exiled writer and activist Haytham Mannaa who is a member of the Cairo Conference Committee.