Syrian Rebel Forces Withdraw From Homs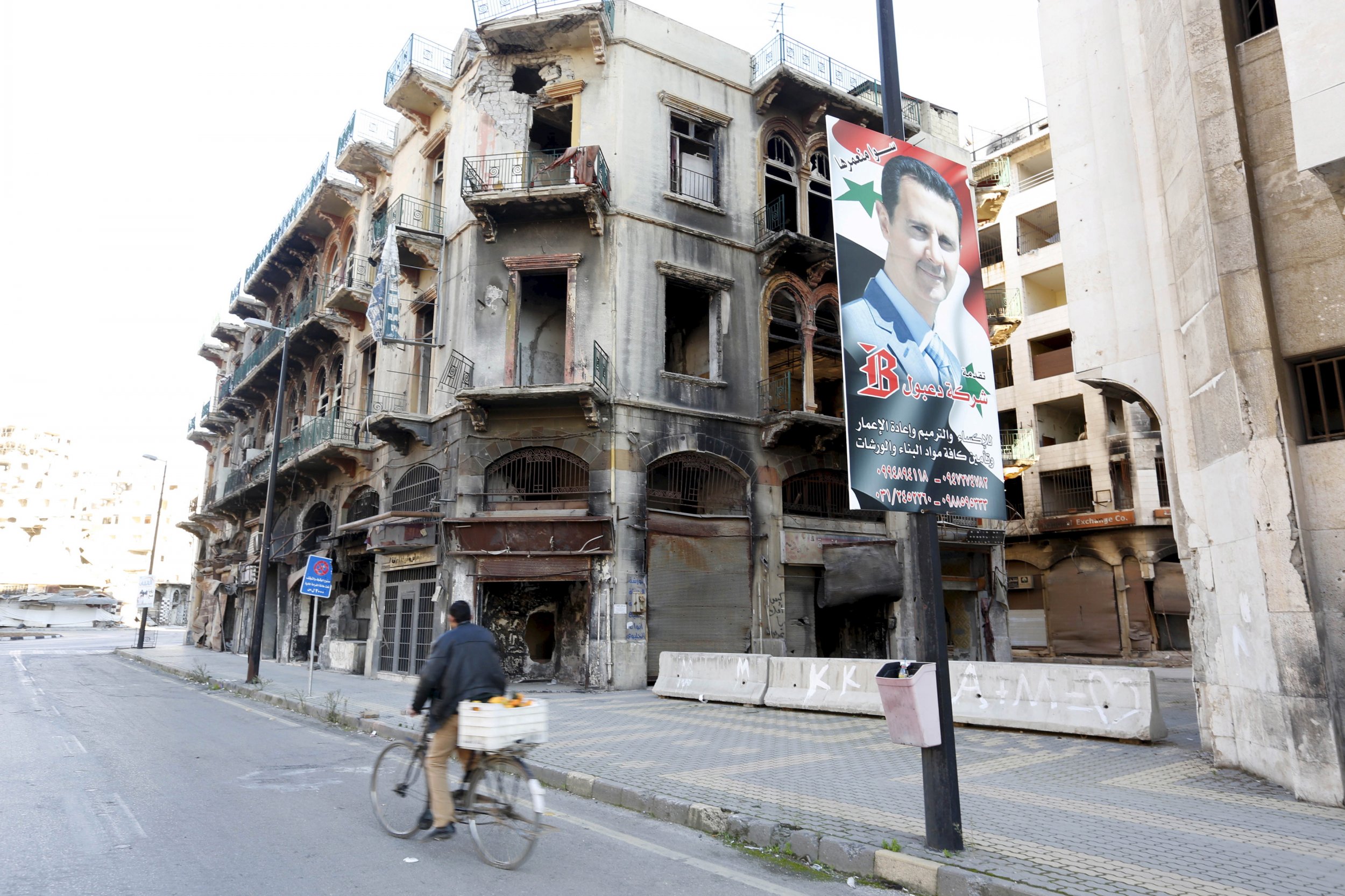 Rebel groups have started evacuating the city of Homs under a ceasefire deal with the government, leaving the city entirely under the control of Syrian President Bashar al-Assad's forces.
Around 800 people, including fighters from rebel groups such as the Al-Qaeda-linked Nusra Front , will leave the western city for rebel-controlled areas of Idlib province and the Hama province, according to the U.K.-based monitoring service Syrian Observatory for Human Rights (SOHR). The city has been a key battleground between government and rebel forces and has been targeted by Russian airstrikes.
The first bus transporting the fighters has departed from the rebel-held area of al-Waer in Homs, the BBC reported. Food aid has also reached the neighborhood for the first time in almost a year. The city has been hit by protracted food shortages due to a blockade, and some 600 people were evacuated in October 2014 by humanitarian aid agencies.
The ceasefire deal is backed by the United Nations and will also include the evacuation of some injured civilians, the SOHR said.
Representatives of various rebel factions in Syria—including the moderate Free Syrian Army and the militant organization Jaish al-Islam— met on Wednesday in Riyadh , the capital of Saudi Arabia, in a bid to create a unified position for negotiating with Assad's regime. The meeting comes ahead of formal peace talks in Vienna in January, which representatives of the Assad government are due to attend.
The Nusra Front and the Islamic State militant group (ISIS) are not attending the meeting, as both have shown little signs of wishing to collaborate with opposition forces. ISIS is seeking to establish its own self-proclaimed caliphate in Syria and Iraq, with some 10 million people currently living under its control.
Homs was the site of some of the first anti-Assad protests in 2011, which lit the touchpaper for the protracted civil war in the country.