Syrian Rebels Shoot Down U.N. Envoy's Ceasefire Proposal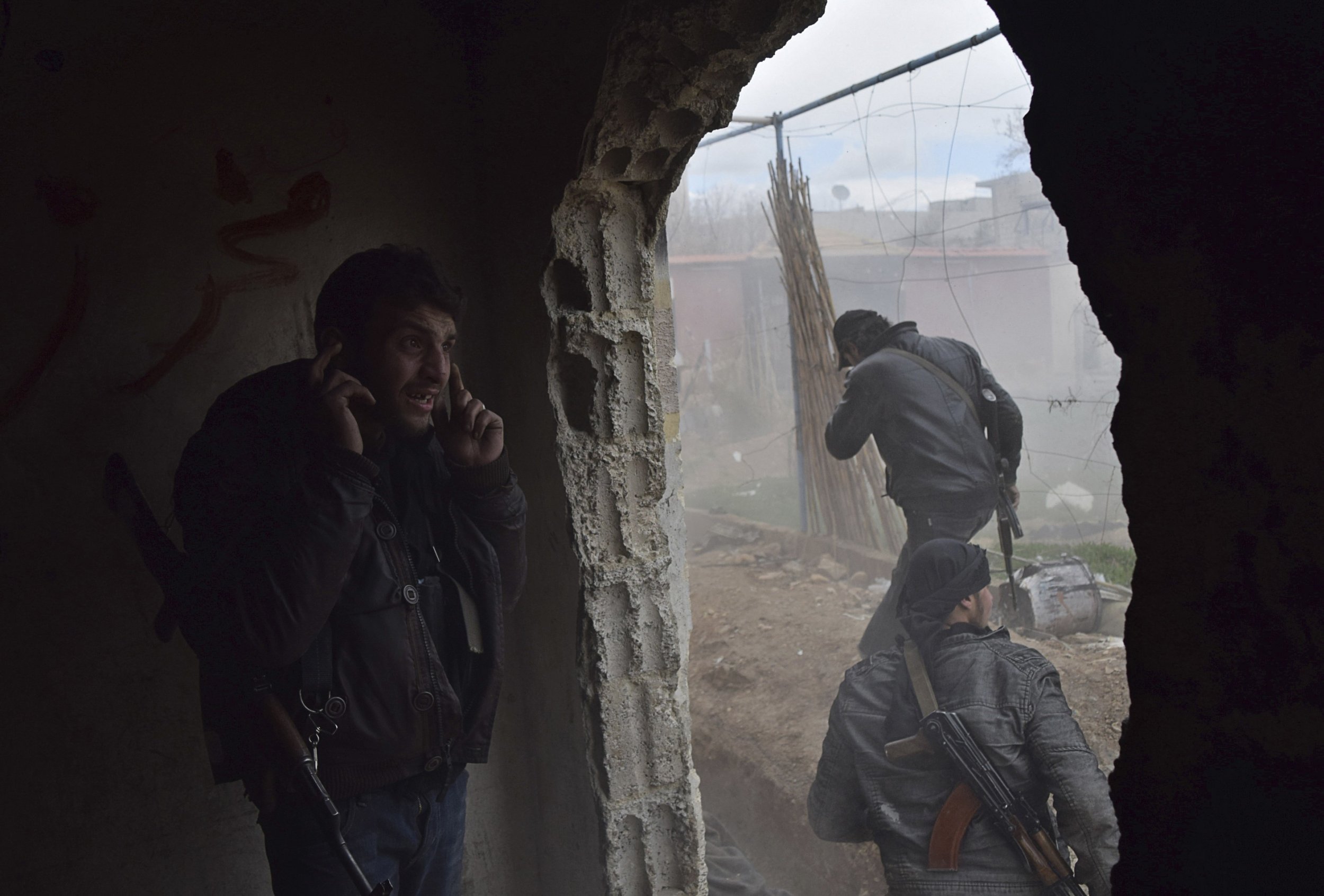 ISTANBUL (Reuters) - Syrian rebels dealt a blow to a U.N. envoy's proposal for a ceasefire in the northern city of Aleppo as his team headed there on Tuesday, saying the plan would only benefit the Syrian government at the expense of the opposition.
U.N. Syria envoy Staffan de Mistura has been trying to broker a truce in the city, which is at the forefront of clashes between pro-government forces and a range of insurgents, including Islamist brigades, al Qaeda's hardline Syria wing Nusra Front and Western-backed units.
De Mistura has said Damascus has expressed willingness for a six-week truce in the city but the Syrian military also launched a major offensive there last month. De Mistura's representatives arrived in Aleppo on Tuesday, an official from the team said.
Military and political opposition groups in Aleppo have refused to meet with de Mistura, a statement from armed opposition and civic groups in the Aleppo governorate said. The commission says it represents all opposition groups except Nusra Front and the ultra hardline offshoot Islamic State.
The statement, from the newly-formed Aleppo Revolutionary Commission, said its representatives would only meet with U.N. officials if the ceasefire eventually led to the exit of President Bashar al-Assad and his inner circle as well as prosecution of individuals for war crimes.
"The opposition brigades do not find a clear plan to bring peace in Aleppo within the de Mistura initiative," said Osama Abo Zayd, a legal consultant for Syrian armed groups.
"The plan offers a break from fighting and certainly only the regime would benefit," he told Reuters by phone from Aleppo. He added the plan ignored factors such as the possible transfer of combatants to other places.
Last month an insurgent group criticized de Mistura as "biased" and said it would not meet him.
"The whole de Mistura thing has been a waste of time. It has been a way of the international community saying they are doing something when actually it means nothing," said Adib Shishakly, a representative of the Western-backed Syrian National Coalition to the Gulf.
"You cannot send a U.N. envoy without political backing of the big players in the U.N. Security Council. De Mistura does not have the tools," he said adding that the envoy had lost credibility from the opposition's perspective.
Syria's Information Minister Omran al-Zoabi told Reuters last month that the success of the U.N. bid hinged on whether foreign states that back the insurgents can get them to comply.
On Tuesday fighting in Aleppo continued with shells launched by rebels and clashes between government-allied forces and Islamic battalions in other neighborhoods, the Britain-based Syrian Observatory for Human Rights monitoring group said.