Syrian Refugee Children Making Clothes for U.K. Retailers: Investigation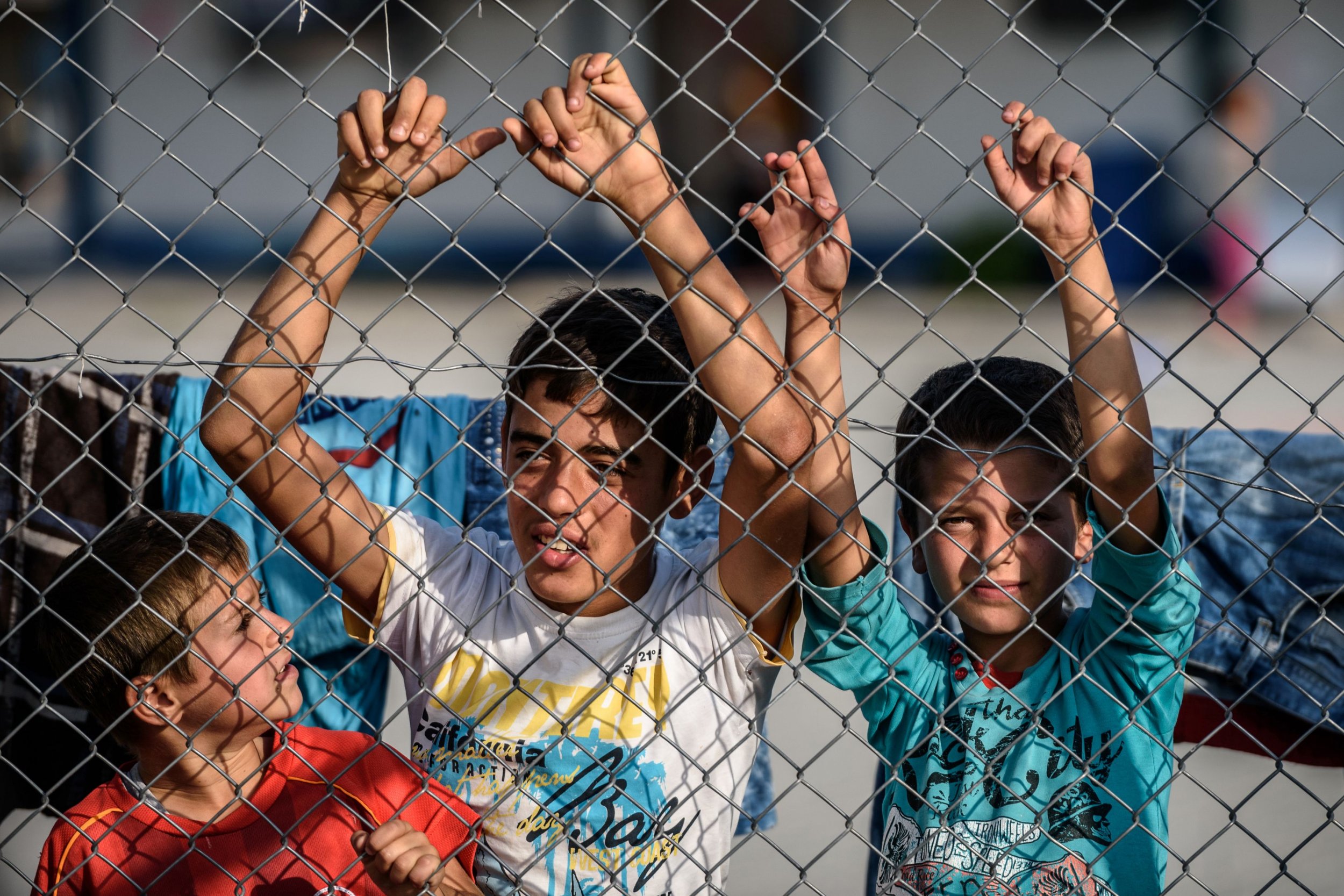 Updated | Syrian refugees, including children, are working in factories in Turkey that produce clothes for British stores, according to the BBC.
The Panorama investigation found that refugee children as young as 15 were working on clothes for Marks & Spencer and online retailer ASOS.
Refugees told the BBC that they frequently worked in poor conditions and for longer than 12 hours a day. They were often paid little more than £1 ($1.22) per hour—far less than the Turkish minimum wage—and were paid in cash by an intermediary.
A spokesperson for M&S said that the findings were "extremely serious" and said it was offering permanent employment to any Syrians working in the Turkish factory, where Panorama found seven Syrian employees.
ASOS said that the factory in question was not an approved factory, but accepted that its clothes were made there. The company said it was financially supporting the child refugees to return to school and the adults would be paid a wage until they could find work.
Adult refugees were also found to be working for Spanish brands Zara and Mango. They were involved in bleaching jeans by spraying fabrics with hazardous chemicals. Most of the workers did not have basic safety equipment, such as face masks.
Mango said that the factory in question was not one of its suppliers and that it was subcontracted to Mango without the company's knowledge. Mango said it had conducted an unannounced audit following notification from the BBC and had found the factory to be "in compliance with the regulations, except for certain shortcomings with regard to personal protective equipment." The company said it did not find any Syrian workers.
Turkey is hosting more than 2.7 million registered Syrian refugees, most of whom have been displaced from their home country since a protracted civil war broke out in 2011.
This story has been updated to include an extended statement from Mango.