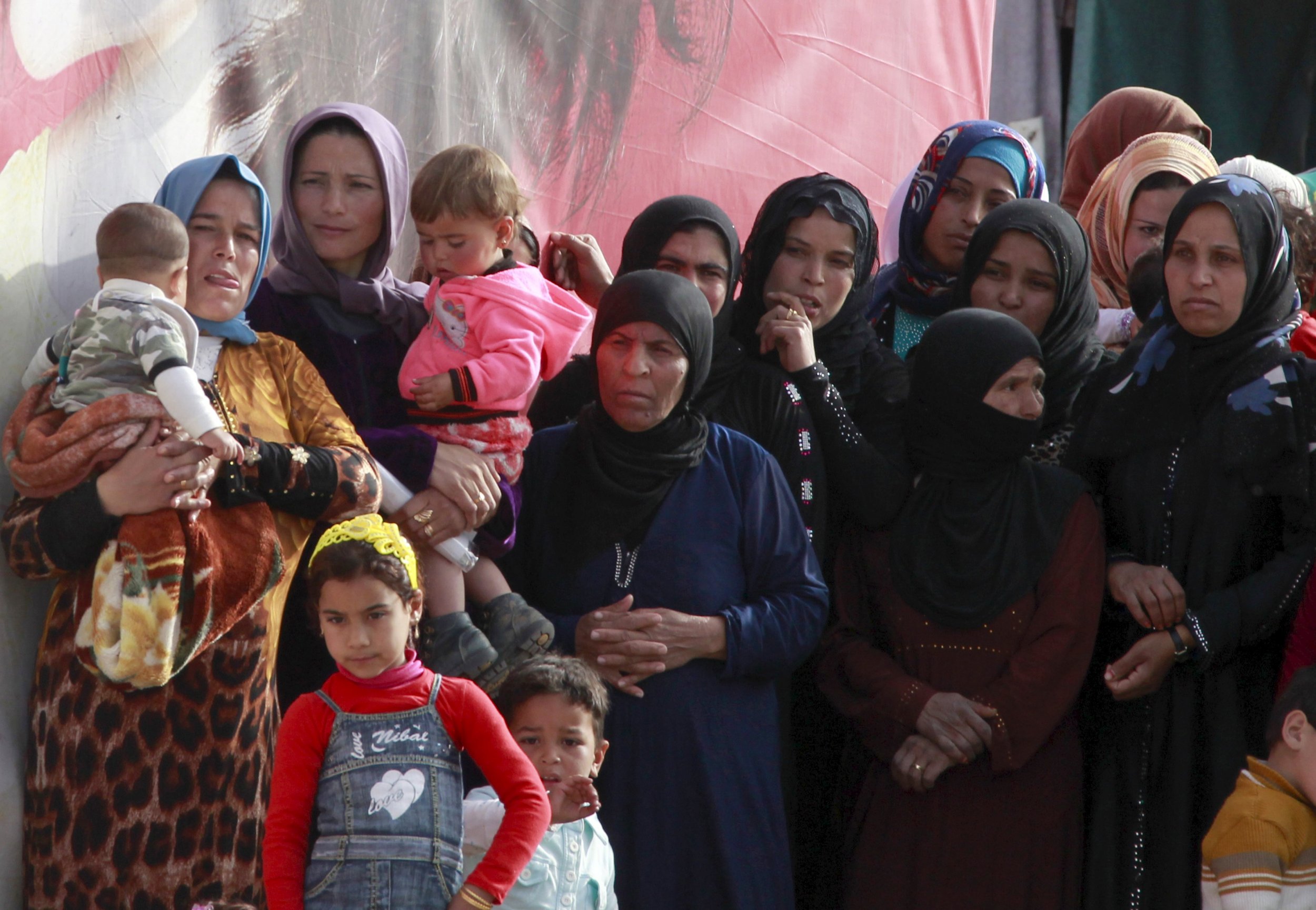 Wealthy countries have resettled less than 2 percent of the world's Syrian refugees, a "fraction" of the 5 million Syrians who have fled the country over the past five years, according to Oxfam.
In a briefing released on Monday, one day before dozens of countries attend a meeting in Geneva to discuss the refugee crisis, Oxfam said countries should take in their "fair share" of Syrian refugees and offer resettlement or another form of admission to 10 percent, or 481,220 people, by the end of 2016. Rich countries have so far pledged 129,966 places to refugees, but only slightly more than half of those Syrians have made it to the third country, according to Oxfam.
A country's "fair share" is calculated based on the size of its economy and thus its ability to take in large numbers of people. Having pledged 9,000 spaces and having a "fair share" total of 3,612, Norway has been the most welcoming of the rich countries, followed by Canada and Germany, according to Oxfam. Australia, Finland, Iceland, Sweden and New Zealand have pledged more than half of their fair share of resettlement spaces.
Greece, Japan, South Korea, Russia and Slovakia have pledged zero resettlement or admission spaces for Syrian refugees, despite the combined "fair share" total of the five countries exceeding 105,000 places. The United Kingdom has pledged 22 percent of its "fair share" total, while the United States, which has a fair share total of more than 170,000, has pledged 7 percent.
"Six years into this terrible crisis, more than 4.8 million Syrian people are now refugees in Turkey, Lebanon, Jordan and elsewhere in the region," Winnie Byanyima, executive director of Oxfam International, said in a statement. "The most vulnerable of them—women, children, the elderly—can't go back, but don't have the resources or support to live properly where they are. They need help moving forward to a better future."
Nearly 150,000 refugees and migrants have entered Europe via the Mediterranean Sea this year, according to the United Nations refugee agency (UNHCR). The majority of them are women and children from Syria, Afghanistan and Iraq. A recent deal signed between the EU and Turkey aims to stop the migrant flow to Europe by detaining refugees and migrants on the Greek islands, where they risk being sent back to Turkey.