Syrian Regime's New Offensive To Capture Aleppo Targets Rebel-Held Areas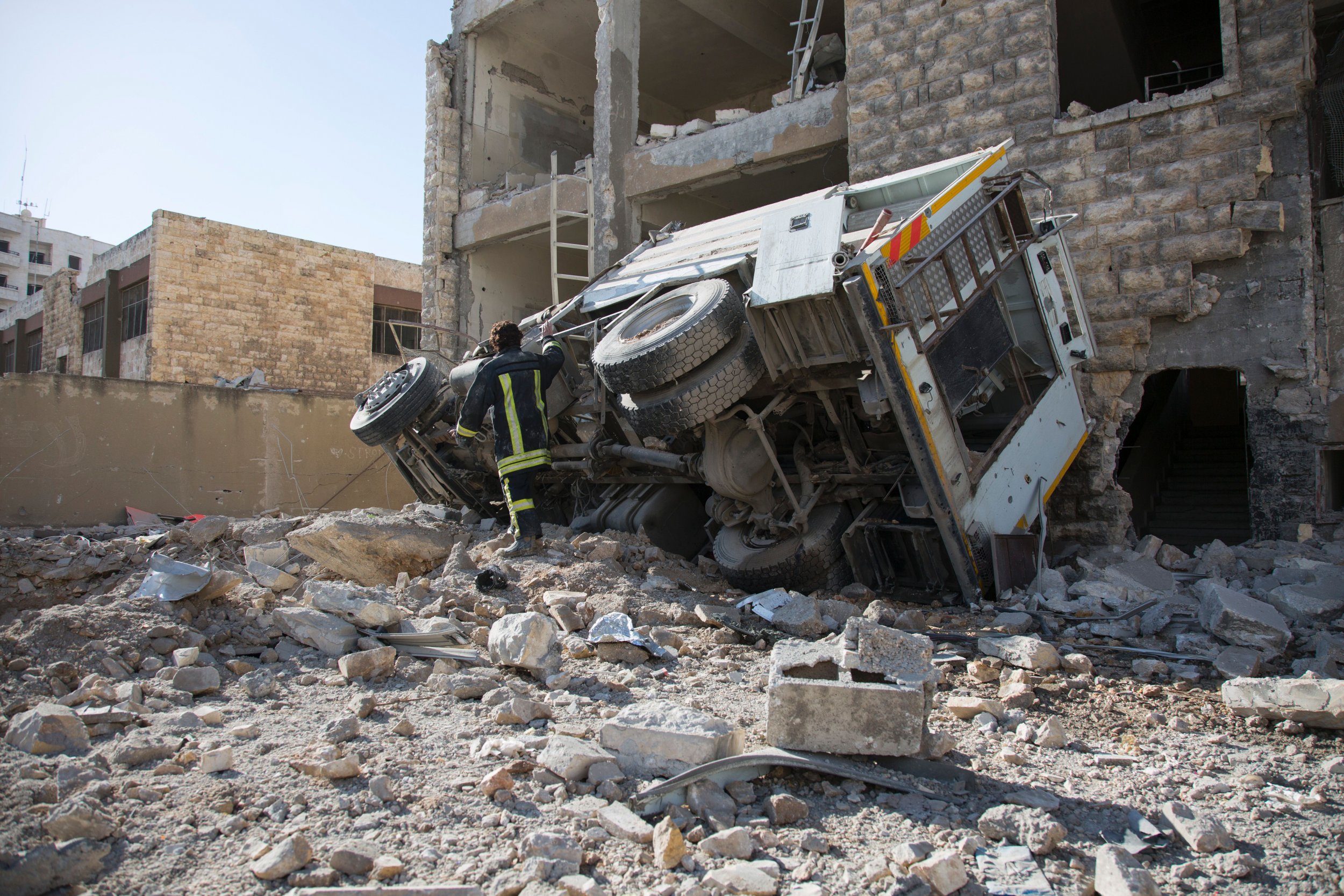 The Syrian regime launched a new offensive on rebel-held areas of Aleppo Friday, backed by the Russian air force, pounding neighborhoods in a bid to wrestle the entire city from opponents of President Bashar al-Assad.
Damascus announced the launch of the new operation to take the city Thursday, with officials saying that the bombardment of rebel-held areas was in preparation for a ground offensive.
"We have begun reconnaissance, aerial and artillery bombardment," a military source, speaking on condition of anonymity, told AFP news agency.
It comes after a seven-day ceasefire expired Sunday, with no extension in place and both sides accusing the other of truce violations.
Moscow blamed Washington for a strike that killed dozens of Syrian soldiers Saturday, and the U.S. held Russia responsible for airstrikes on a humanitarian aid convoy near Aleppo just hours after the ceasefire expired, killing 20 people.
The diplomatic back-and-forth between the two countries has made efforts towards ending violence in the country increasingly difficult, with two ceasefires already failing this year, and Damascus emboldened by Russia's support and looking to seize a strategic victory in Aleppo.
Meanwhile, the United Nations said Friday that it is looking into delivering aid to rebel-held east Aleppo via another route, as the main throughway into the area was blocked by the threat of the regime airstrikes.
"We are trying to see by all means available how we can reach east Aleppo," Jens Laerke, spokesman for the U.N. humanitarian agency OCHA, told reporters in Geneva.
Some 250,000 residents of the rebel-held areas of Aleppo have no access to vital humanitarian aid after years under siege from regime bombardments. The Syrian conflict, now in its sixth year, has claimed more than 300,000 lives and displaced millions of Syrians, both internally and externally.
It has drawn in international actors from across the world, with western powers conducting strikes against the Islamic State militant group (ISIS), Turkey and Saudi Arabia-backed opposition rebels and Russia alongside Iran propping up the Assad regime.