Syrian Residents See Little Hope in U.N. Aleppo Truce Plan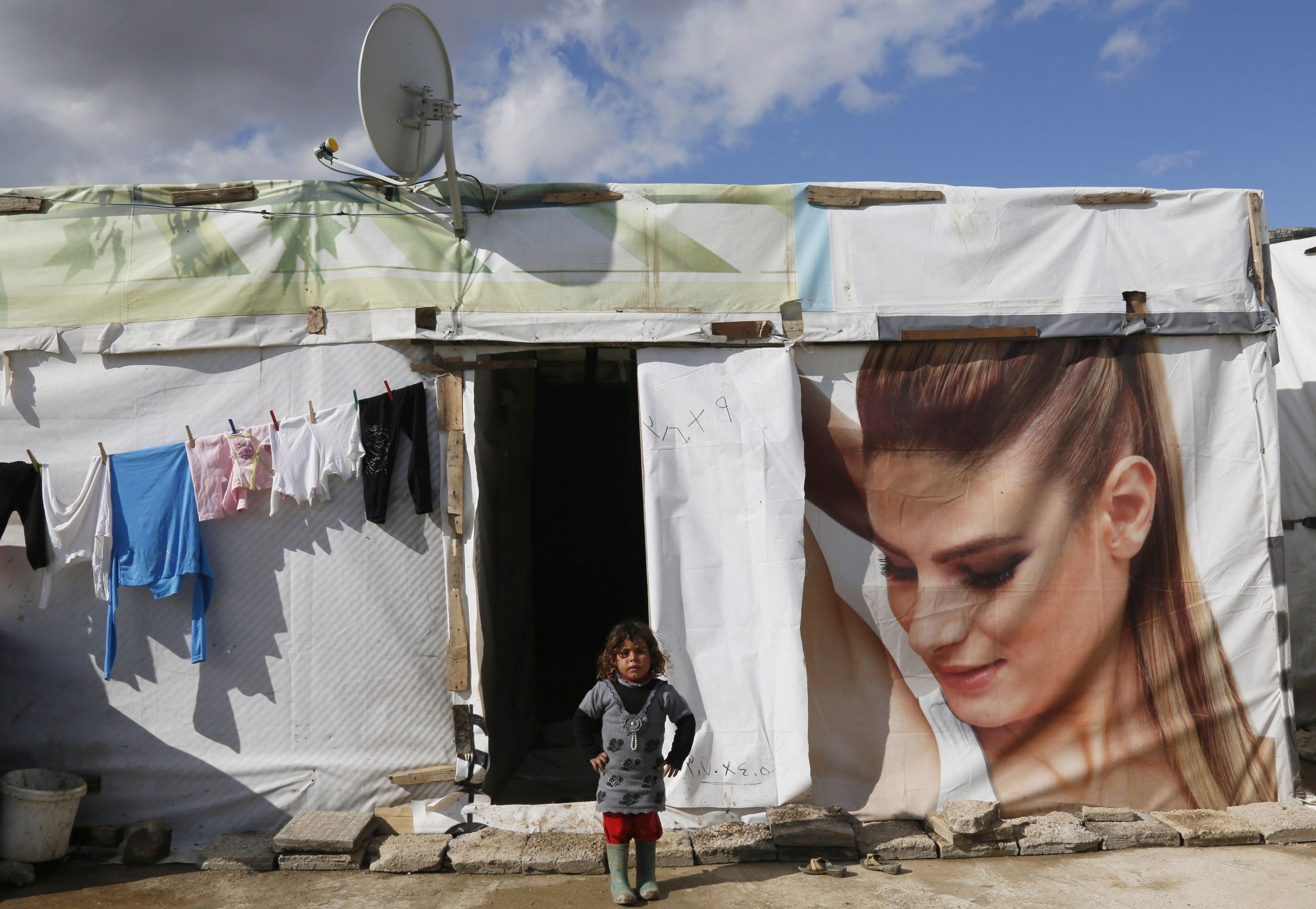 As winter sets in along the front lines of Aleppo, residents are desperate for the sort of relief United Nations officials hope a new ceasefire push will soon bring to the war-battered Syrian city.
The plan, led by the U.N. peace envoy to Syria, Staffan de Mistura, would set up local truces in so-called "freeze zones" to stop fighting and allow aid into rebel districts.
Residents could certainly use the help. But after nearly four years of conflict and countless failed peace plans, civilians and fighters alike are skeptical.
The initiative is risky for the disparate opposition groups and while the government has stated its interest, diplomats and analysts doubt its sincerity and say Aleppo could face the same fate as the central city ofHoms, where government forces have largely regained control.
"We cannot trust any initiative," said Safi al-Masri, a 25-year-old Aleppo resident. "We consider this initiative far from humanitarian after all the Syrian blood that's been spilled."
While other residents and fighters interviewed by Reuters were less categorical in their doubt, saying they would welcome any plan that relieved the city's suffering, most questioned whether it would come to anything.
One reason is that too much rides on the battle for Aleppo for both sides. While rebels once believed taking the city -- formerly Syria's commercial hub -- would strike a death blow to President Bashar al-Assad's government, many now fear the opposite: If Assad's forces push rebels from the city it could devastate the rebellion in the north.
Rebels, including some from al Qaeda's Syrian affiliate, the Nusra Front, have clung to territory north ofAleppo, keeping lines open between the city's rebel-held eastern districts and maintaining links to the Turkish border.
They have been able to do so, rebels say, partly because of deals that have prevented the infighting that hobbled them elsewhere, as well as incremental increases in military aid from states opposed to Assad.
"The situation ... has been stable since the fighting factions started coordinating to face the regime on this front and support was directed from the factions specifically to this front," said a 20-year-old rebel who gave his name as Abu Abbas.
A DIRE SITUATION
In much of Aleppo, however, there is little left to save. Rebel districts have been devastated by months of government bombardment with "barrel bombs," explosives packed with shrapnel and nails.
Residents say those attacks have eased in recent weeks, but it is unclear why, and hardly anyone expects the lull to last.
"Now it's winter and there are no barrel bombs, so we've started to work, but tomorrow when summer comes and the barrel bombs return, we'll go back to being displaced," said Mohammad Helwani, member of a local council in Aleppo.
De Mistura has taken a different approach to easing this type of suffering than his two predecessors, who quit in frustration after failing to bring the warring sides anywhere close to a deal.
The envoy has said the proposed "freeze zones" are intended to deliver something tangible to Syrians.
The Syrian government has voiced guarded support for the plan. Assad said it was "worth studying" and Foreign Minister Walid al-Moualem said after meeting Russian President Vladimir Putin this week that they agreed on the need to support the initiative.
Yet many question whether either side will accept a deal. Before de Mistura's visit to Damascus this month, diplomats said government forces could use ceasefires to force surrenders and round up local men as they have in the past.
Noah Bonsey, senior analyst on Syria at the International Crisis Group, said rebels would be unlikely to agree any deal that was unpopular with their supporters while the government likely saw the status quo working in its favor.
"In general, the regime agrees to ceasefires to cement a military victory or to enable the movement of supplies or redeployment of forces elsewhere," he said.
Another complicating factor in any ceasefire talks is the prominence of the Nusra Front.
Assuming the group would agree to talk, it is blacklisted as a terrorist group by the U.N. Security Council, putting it off-limits for political negotiations, although humanitarian law allows contacts with such groups to secure goals such as a ceasefire.
A spokeswoman for de Mistura declined to comment on who might be involved in any Aleppo ceasefire talks. "At the moment we are doing a mapping of influences on the ground in Aleppo, and that will help us in the implementation of the plan," she said.
And while Nusra Front has fought alongside other rebels in Aleppo, the group has become suspicious of Western-backed groups since it was hit by U.S. air strikes during the campaign against Islamic State.