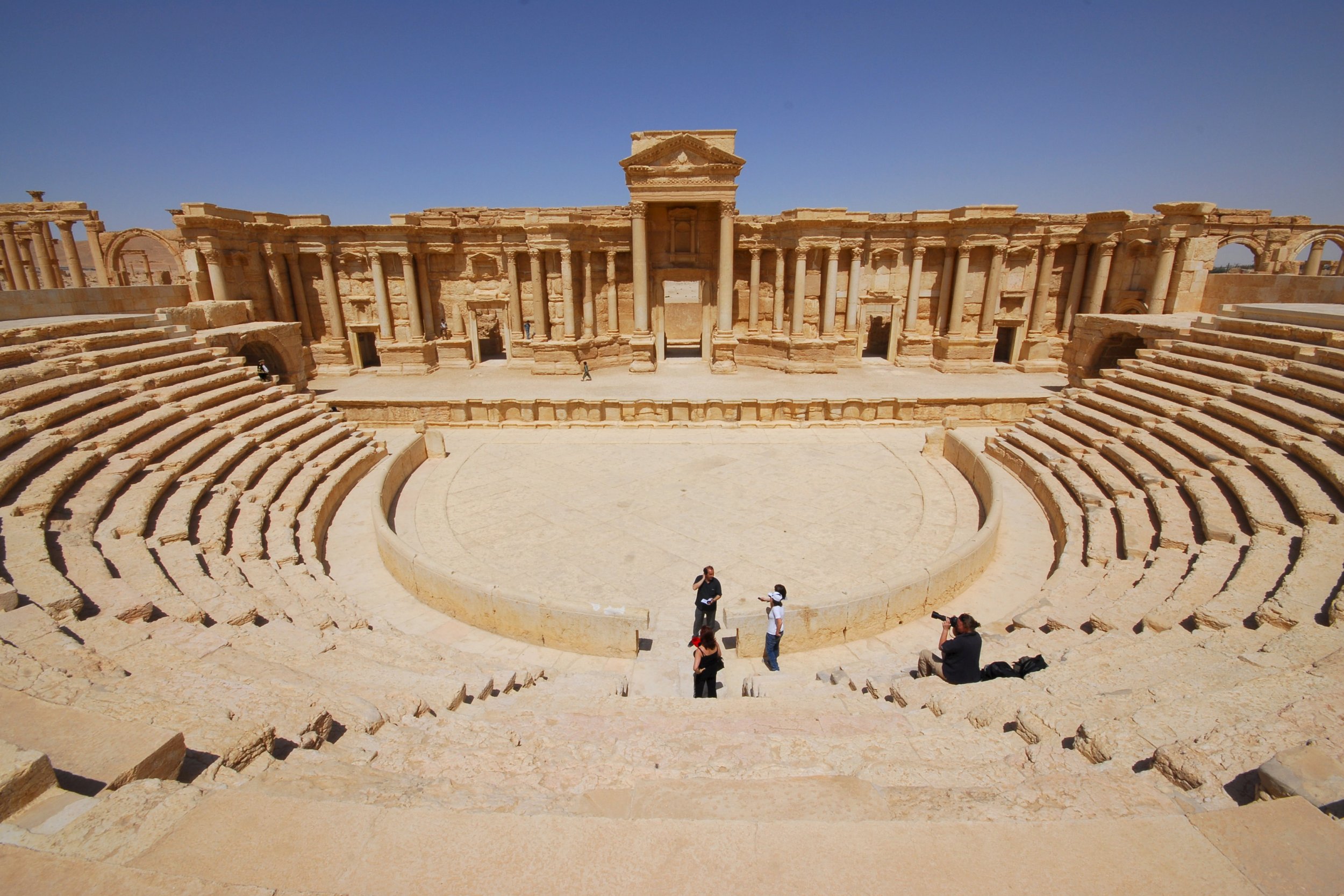 The Syrian army is just hundreds of meters from the center of the ancient city of Palmyra and is days away from liberating the UNESCO-listed site from the Islamic State militant group (ISIS), the Syrian director of antiquities said on Thursday.
The group defeated the Syrian army in the city in May 2015, embarking on a campaign of destruction, systematically eradicating thousands of years of history and executing any opponents in its way, including the city's top archaeologist.
But the Syrian military is now on the brink of recapturing this bastion of ancient Syrian heritage.
Maamoun Abdulkarim, the Syrian director of antiquities, tells Newsweek by phone from Damascus that the Syrian army is at "the gates" of the city. Abdulkarim says it could take just days to wrestle it back from the militant group.
"The Syrian official army now is at the gates of Palmyra, some hundred meters from the ancient city," he says.
"I hope that the situation will continue quickly," he adds. "One day, two days, the liberation will finish. The liberation has become a reality for us."
Syrian state TV and the U.K.-based monitoring group the Syrian Observatory for Human Rights also reported that Syrian government forces are one kilometer away from the heart of the city.
Abdulkarim says he will cancel an impending visit to Paris to travel to Palmyra in the event of its liberation as that will be the "most important" of his life.
"I have been waiting since ten months. It was for me a disaster, a tragic situation. I will cancel my visit to Europe," he says. "My hope is to visit Palmyra to see what happened with my staff, to do an assessment and see how we can continue our action plan. It will be the most beautiful visit in my life to visit Palmyra in one or two days."
He adds: "I am sure that Palmyra has been destroyed by this barbary, Daesh. This battle is cultural, it is not just for the Syrian army, it is for the international community. We cannot divide our heritage into the opposition and another for the government. We have one heritage for all the Syrian people."
The radical Islamist group destroyed a number of ancient temples, such as the Temple of Bel and the Baalshamin Temple, in the city. Both were among the most important structures in the ancient world and were millennias-old.
The group's wanton destruction of statues, artefacts and ancient buildings across its self-proclaimed caliphate—for example, the ancient Iraqi city of Nimrud and the ancient treasures at Mosul museum—has caused dismay within the archaeological community and around the world.
Before ISIS's capture, the ancient city hosted approximately 50,000 residents and had remained under government control since the outbreak of the Syrian civil war in 2011. The town was designated a Unesco heritage site in 1980.