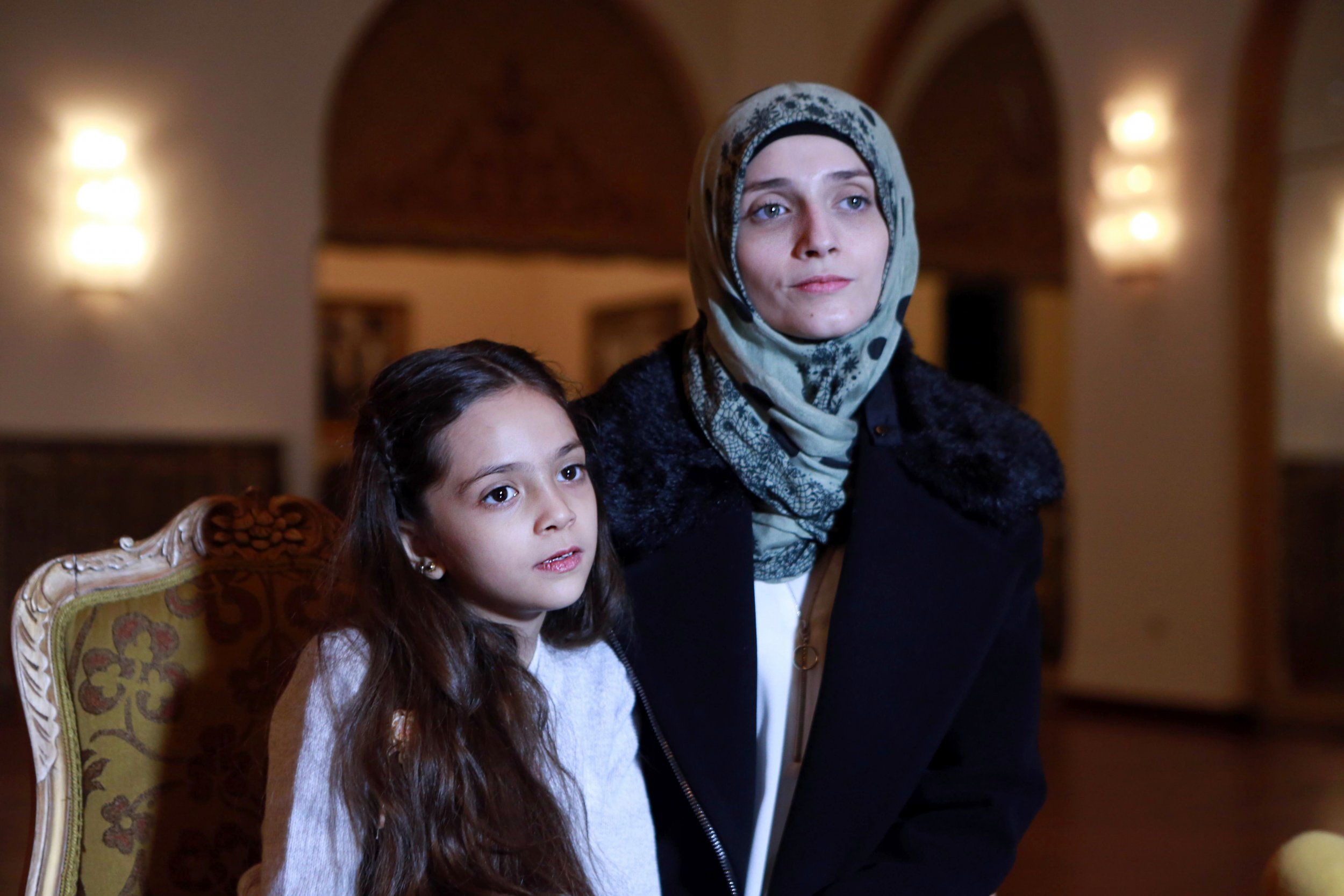 Bana Alabed, the seven-year-old Syrian girl who shot to social media fame after tweeting from besieged Aleppo, has penned an open letter asking U.S. President Donald Trump to "save the children and people of Syria."
Bana is now living in Turkey with her family after they escaped Aleppo in December 2016. Her Twitter account, which was previously run by her mother Fatemah, but now is solely used by the seven-year-old, has amassed over 360,000 followers.
Fatemah told the BBC that Bana had written her letter to Trump days before his inauguration on January 20 as she had "seen Trump many times on the TV."
In the letter, Bana told Trump that she is happy in her new home in Turkey but that she was "very sad" to leave behind her friends in Aleppo, some of whom she said had been killed. "I am very sad about them and wish they were with me because we would play together by right now. I couldn't play in Aleppo, it was the city of death," wrote Bana.
She urged the U.S. president to take action to assist the "millions of Syrian children" who continue to live in the country, where civil war broke out in 2011 after a failed attempt to oust Assad from power.
"You must do something for the children of Syria because they are like your children and deserve peace like you," wrote Bana. "If you promise me you will do something for the children of Syria, I am already your new friend."
Trump's position on the conflict in Syria is not yet clear. The Republican has made tackling Islamist terrorism—specifically the Islamic State militant group (ISIS), one of the main forces battling in Syria—his top foreign policy priority. Trump has also signaled that he wants to pursue closer ties with Russia, which has been a strong backer of Assad's bid to stay in power.
Syrian government officials and representatives of armed rebel groups have attended peace talks in Kazakhstan this week, sponsored by Russia, Iran and Turkey. The three sponsor states said Wednesday they would enforce a three-week cessation of hostilities in the country, but it is not clear whether the deal has the backing of Assad or rebel groups, the BBC reported.