Syrians Contend With New Threat: The Rise of Antibiotic-Resistant Infections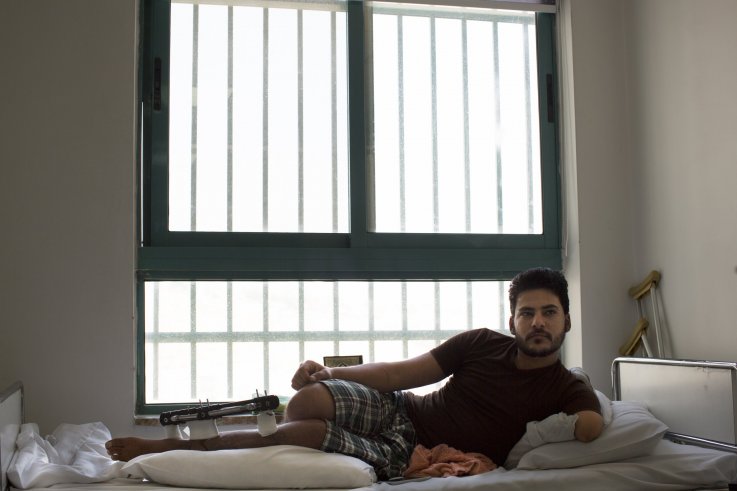 Forget ISIS and Assad, the Syrian civil war could produce something far more deadly: widespread antibiotic resistance. There's a growing number of Syrians who are immune to almost all antibiotics. The only way to treat them is to amputate their affected limbs and inject them with last-resort drugs. For those suffering from less peripheral wounds, the prognosis is even grimmer. "If the infection is in the chest or brain, he will die," says Rashid Fakhri, surgical coordinator for Doctors Without Borders in Amman. "You can't amputate there."
Related: The Syrian Civil War Could Spell the End of Antibiotics
After five and a half years of death and destruction, those working at hospitals and makeshift clinics along the Syrian border thought they'd seen every injury imaginable, but as the conflict escalates and conditions worsen for civilians and soldiers alike, doctors and aid workers fear antibiotic resistance could soon become deadlier than the Islamic State group (ISIS) or Bashar al-Assad's dreaded air force. And with resistant bacteria spreading fast, Syria might even become the place where antibiotics, one of the biggest lifesavers of the 20th century, stop working altogether.
The photos above portray the doctors on the front lines of trying to contain the crisis.