Syrians Need Help Surviving Winter | Opinion
Winter can be harsh enough during normal times, but in a war zone, it can be deadly for displaced persons. Syria, a country still devastated by a civil war, is facing a severe winter and is in need of urgent humanitarian assistance.
Extreme winter weather is impacting parts of Syria as well as neighboring Lebanon, Jordan and Turkey. Families in northwest Syria already displaced by the civil war are now confronted with extreme cold and heavy snow. Living in camps for displaced persons, they have little or no shelter from harsh weather. Temperatures are below zero with high winds and snow. Tents have collapsed during storms, leading to the fatality of a child.
According to U.N. humanitarian coordinator Mark Cutts, there are winter "horror scenes" inside Syria. "About 100,000 people have been affected by the heavy snow and about 150,000 have been battling the rain and freezing temperatures," he said.
Syrians are freezing to death, not only from the winter weather, but also from the apathy of the international community. Funding right now is low for humanitarian aid to Syrian war victims. The civil war continues and international efforts have not been able to stop the fighting nor secure safe and consistent passage of humanitarian aid. "Failure each year cannot be our strategy," Martin Griffiths, the U.N. under-secretary-general for humanitarian affairs, pleaded.
There must be a renewed push for diplomacy and humanitarian aid for Syrians this winter, along with food, peace and warm shelter. Syrian women and children are suffering the most.
"During the cold winter, mothers are usually the last ones to eat, and children are usually the first ones to freeze," said Sherine Ibrahim, CARE Turkey country director.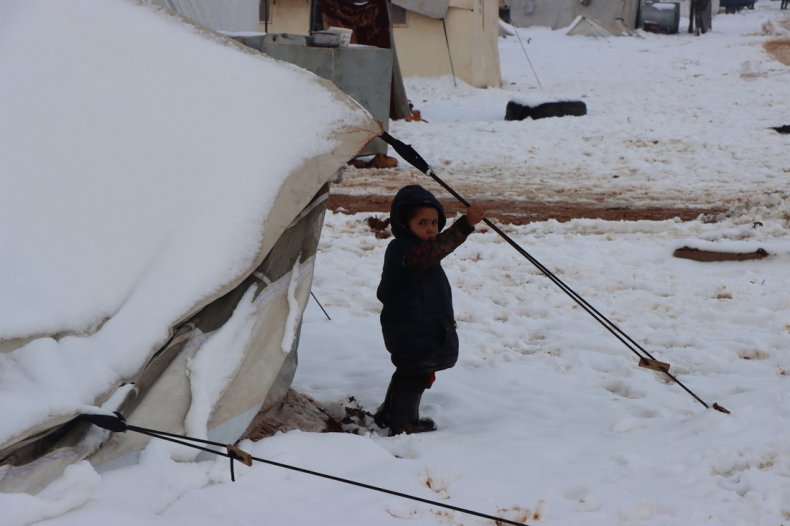 In neighboring Lebanon, a severe economic crisis has also been worsened by the harsh winter. Syrian refugees and host populations are suffering there, too.
"People don't have jobs or incomes, no access to jobs. They are already suffering consequences of an unprecedented economic crisis in Lebanon and have no means to protect themselves against the expected snowstorms," said Bujar Hoxha, CARE Lebanon country director.
The international community must increase funding for relief efforts. This step must happen immediately. In addition to winter supplies there must be additional funding for the World Food Program (WFP) and other relief agencies to feed war victims. According to WFP, over 12 million people are suffering from hunger inside Syria. Families are reporting low food consumption. WFP and relief agencies need more funding to help prevent malnutrition.
The international community may have grown weary of the Syrian war relief after over a decade of conflict. That should be extra incentive to finally end the war with increased diplomacy. The world simply cannot turn away from the crisis in Syria. We all have an obligation to help the victims of Syria's war.
As Griffiths told the U.N. Security Council, "It's not over for the Syrian people. And your responsibility isn't over either."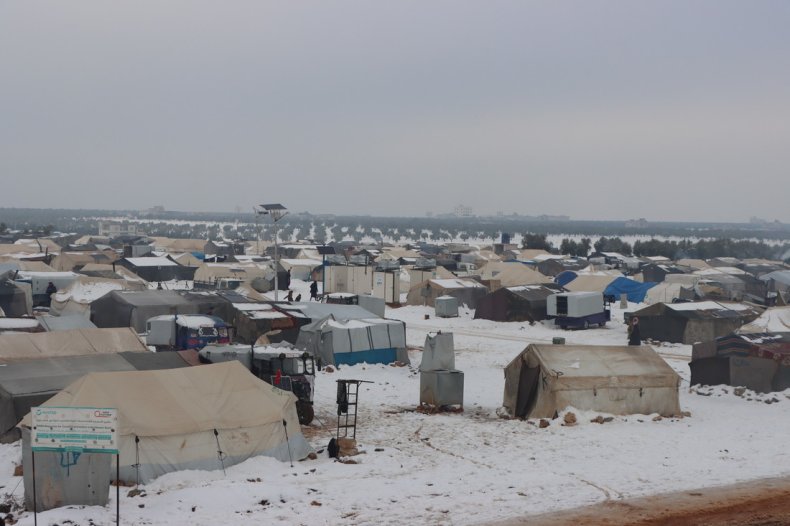 The first step is increasing humanitarian funding so families can get shelter and have food during this worst of all winters. Each nation or person can take action on that front by supporting the relief agencies inside Syria like the U.N. Refugee Agency, CARE, WFP and the Norwegian Refugee Council.
We can still save the lives of many Syrian war victims if we take action now, before it's too late.
William Lambers is an author who partnered with the U.N. World Food Program on the book Ending World Hunger. His writings have been published by The Washington Post, Chicago Sun Times, History News Network, Newsweek and many other news outlets.
The views expressed in this article are the writer's own.