Syria's Aleppo Scene of 'Historic' Crimes: U.N. Rights Chief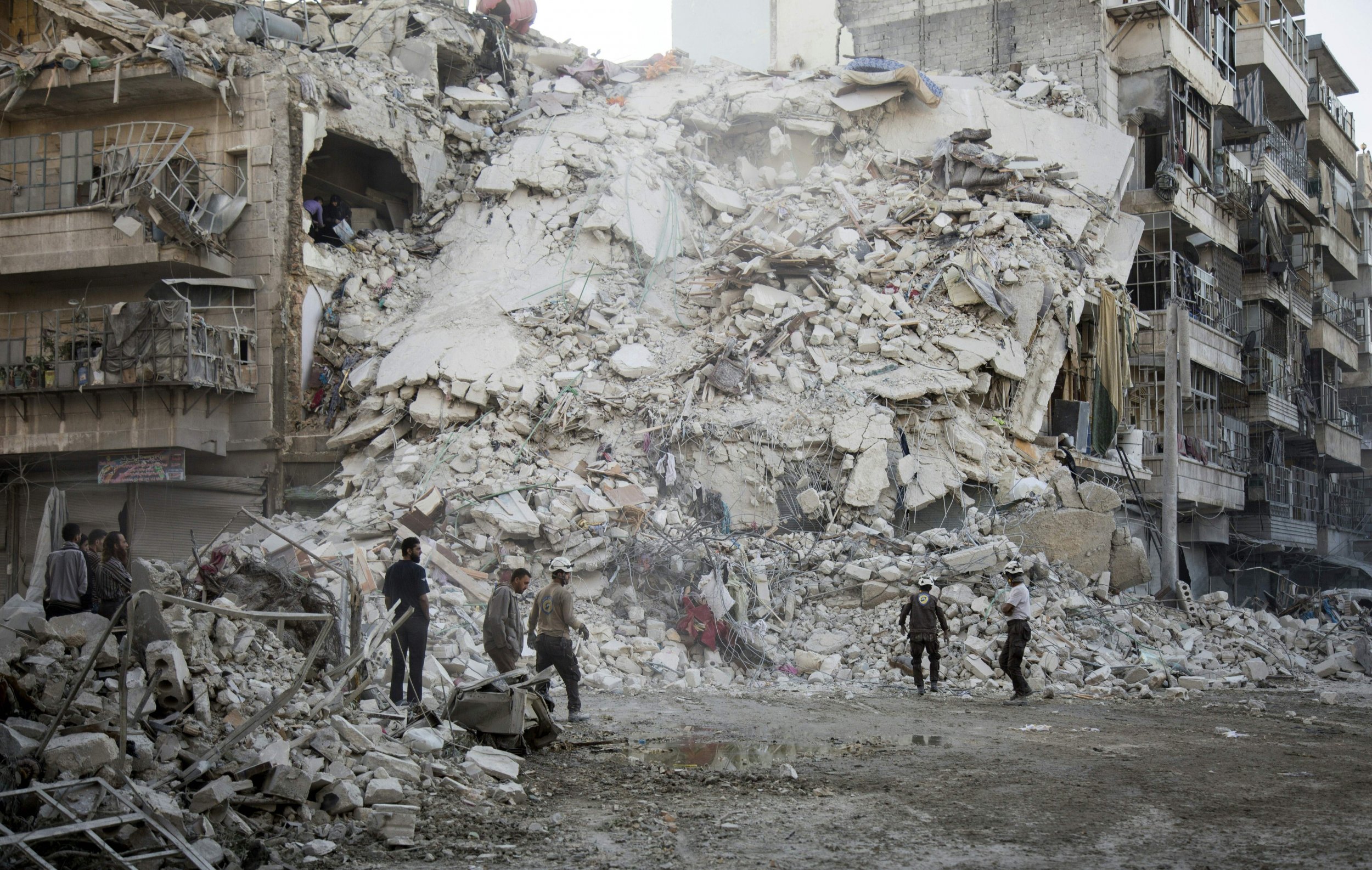 The U.N. human rights council opened a special session on Syria's devastated city Aleppo on Friday, with rights chief Zeid Ra'ad Al Hussein demanding action against "crimes of historic proportions."
The session, called by Britain, is seeking a resolution condemning gross abuses especially in Aleppo's rebel-held east where an estimated 250,000 civilians are besieged by a brutal government offensive backed by Russia.
"The siege and bombardment of eastern Aleppo, are not simply tragedies; they also constitute crimes of historic proportions," Zeid said.
Calling Syria's more than five-year civil war "a proxy conflict," he urged parties to the fighting to set aside "global gamesmanship."
The head of the United Nations's commission of inquiry for Syria, Paulo Pinheiro, reiterated a call for the International Criminal Court (ICC) to probe violations in the war-ravaged country.
While rights council resolutions are non-binding, regime ally Russia is expected to push back against any draft strongly condemning Syrian President Bashar al-Assad's government.
The session, also supported by France, Germany and the United States as well as Assad rival Turkey, is aiming to adopt a resolution later Friday.