Syria's Assad 'Confident' of Continuing Support From Russia and Iran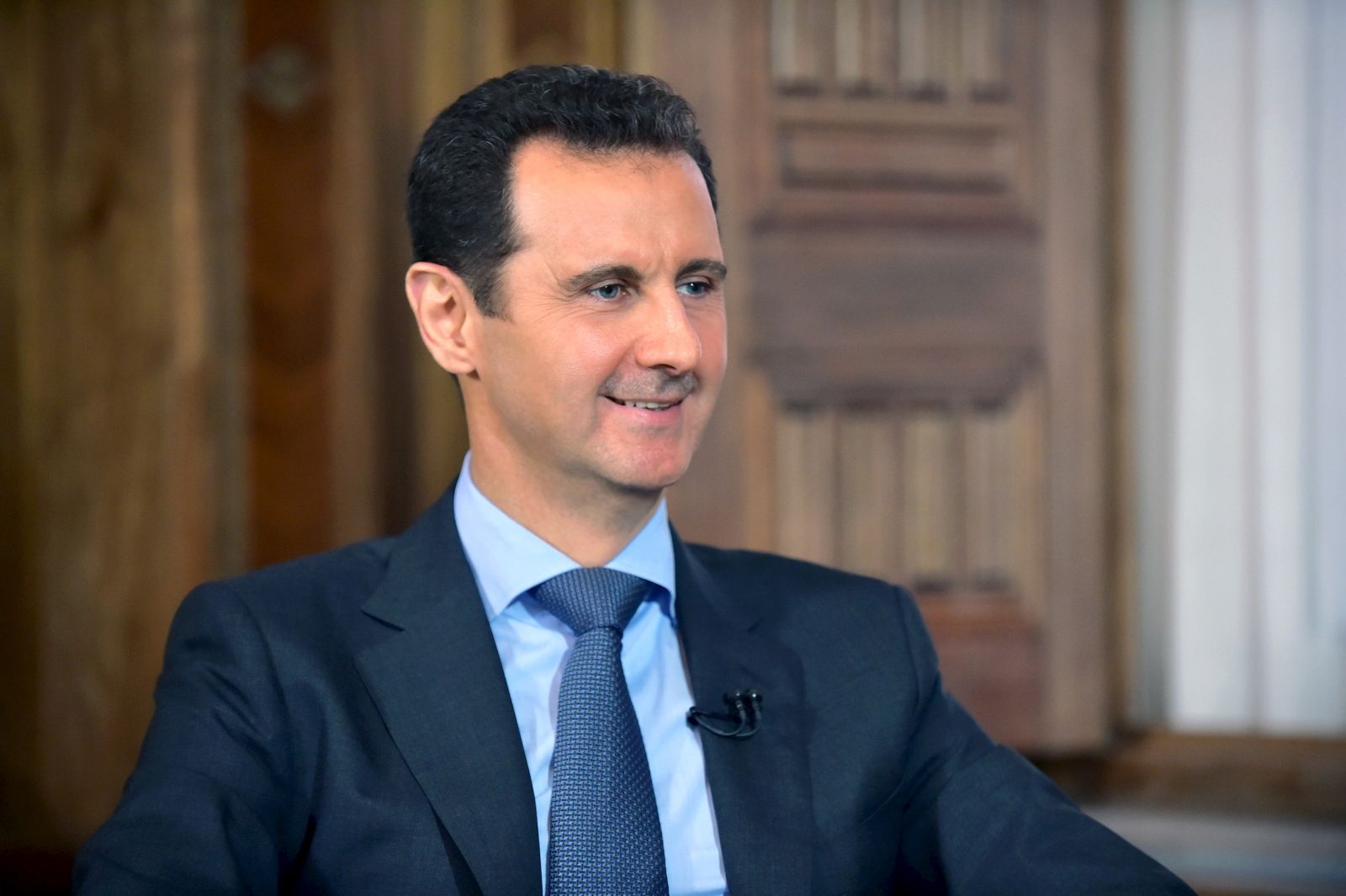 Russia and Iran will not desert Syria, according Syrian president Bashar al-Assad. In an interview given on Tuesday to Al-Manar, a Lebanese TV station run by his Hezbollah allies, Assad said that Russia represented a reliable ally whose foreign policy remained consistent unlike the United States, whose policy is characterised by "abandoning allies, abandoning friends, backstabbing."
Assad also praised Iran for resisting international pressure to make concessions on its support for Syria as part of the recent nuclear deal. Syria welcomed the deal when it was struck, saying it constituted "another contribution by Iran...to ease tensions in the region and the world."
The Syrian regime has been heavily reliant on foreign support as the civil war drags on into its fifth year. Publicly, Iran gave Syria a $3.6 billion credit line in July 2013, which was largely spent on oil imports, and Assad signed a further $1 billion deal with Tehran in July this year. The U.N. envoy to Syria has previously said that Tehran has been supporting Syria to the tune of $35 billion per year. Both Iran and Russia have consistently asserted that Assad must remain in power for a political solution in Syria to be reached, with Moscow proposing that the Syrian president become part of an anti-ISIS coalition alongside the U.S. and rebel forces.
In the interview, Assad reasserted his confidence that the regime would triumph in the civil war, despite a lack of progress by government forces in recent months. In July, the embattled Syrian president admitted that his forces had suffered as a result of depleted soldiers and resources and that swathes of territory had been lost to rebels and Islamist groups such as ISIS. The Syrian conscript army, which was 300,000 strong prior to the war, has been roughly halved by deaths and defections. ISIS now controls more than 50 percent of Syrian territory, forcing Assad's troops to consolidate around the capital Damascus and in the west of the country. However, government forces recently recaptured four northwestern villages under threat from rebels.
Assad also defended the presence of Hezbollah fighters among the Syrian army ranks. The Lebanese Shia group, considered a terrorist organisation by the U.S., have been heavily involved in assisting Syrian regime troops in the Qalamoun region to the north of Damascus, where the regime has come under intense pressure from rebel groups including the Al-Qaeda linked Nusra Front. Assad said there was a difference between foreign fighters among rebel groups and Hezbollah fighters assisting the regime: "The Syrian state requested the assistance of Hezbollah. It was a request by the Syrian state—which is a legitimate state—in order to defend the Syrian people."
More than 250,000 people have been killed since Syria's civil war broke out in 2011, according to the BBC.