Syria President Bashar al-Assad: Donald Trump Could Be 'Natural Ally' Against Extremism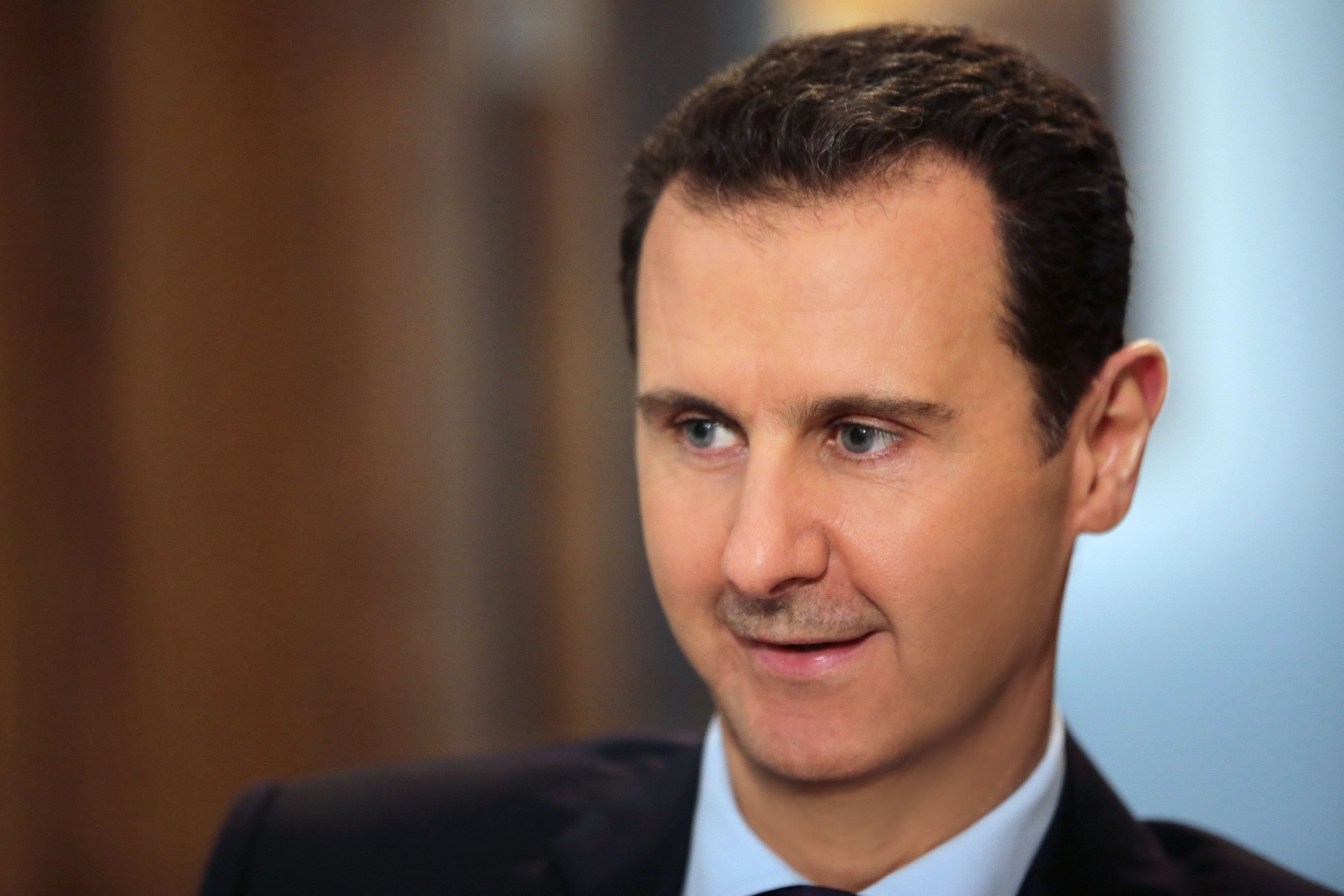 Syrian President Bashar al-Assad believes that U.S. President-elect Donald Trump could be a "natural ally" against extremism, he said in an interview broadcast Wednesday.
Commenting on Trump's campaign remarks about defeating extremist groups such as the Islamic State militant group (ISIS), Assad said that if his American counterpart can "really act against terrorism, I believe that he will be our natural ally and your natural ally."
In the interview, broadcast on Russia 24 and Russian state-owned television channel NTV, Assad also spoke of his doubts that Trump will actually follow through on some of his campaign rhetoric.
"Trump's statements were clear during his campaign in relation to fighting terrorism, non-intervention against states in order to depose governments, as the United States has been doing for decades," Assad said. "This is good, but this depends on Trump's will to carry on with this approach, and his ability to do that."
In the final televised presidential debate against Hillary Clinton, Trump said "I don't like Assad at all. But Assad is killing ISIS," suggesting that he might be prepared to work with the Syrian leader to defeat extremist groups in the Middle East—an outlook that would echo the official position of Moscow, which claims it has only intervened in Syria to battle extremists opposing Assad's rule.
Since winning the November 8 election, President-elect Trump is yet to comment on his planned policy regarding the Syrian conflict, the humanitarian crisis in Aleppo or his relationship with Assad.
The Syrian leader criticized the U.S. and other Western nations in the interview, accusing them of funding proxy extremist groups in Syria to "create chaos" and dislodge him from Damascus.
"The defeat of the terrorists, this is their own defeat because these are their real army on the ground," he said. "They didn't interfere in Syria directly; they have intervened through these proxies."
In the nearly six-year-long conflict, international monitors and opposition forces have accused Assad's regime of chemical weapons attacks and war crimes against Syrian civilians. His regime has also been accused of releasing hardened radical Islamists from prison to foster greater instability in the country in order to say that he is fighting extremists, and not a popular uprising of moderate Syrian civilians that began in March 2011.
Pro-government forces reportedly shot and killed women and children on the spot in their ground offensive on the northern city of Aleppo this week, according to the United Nations.