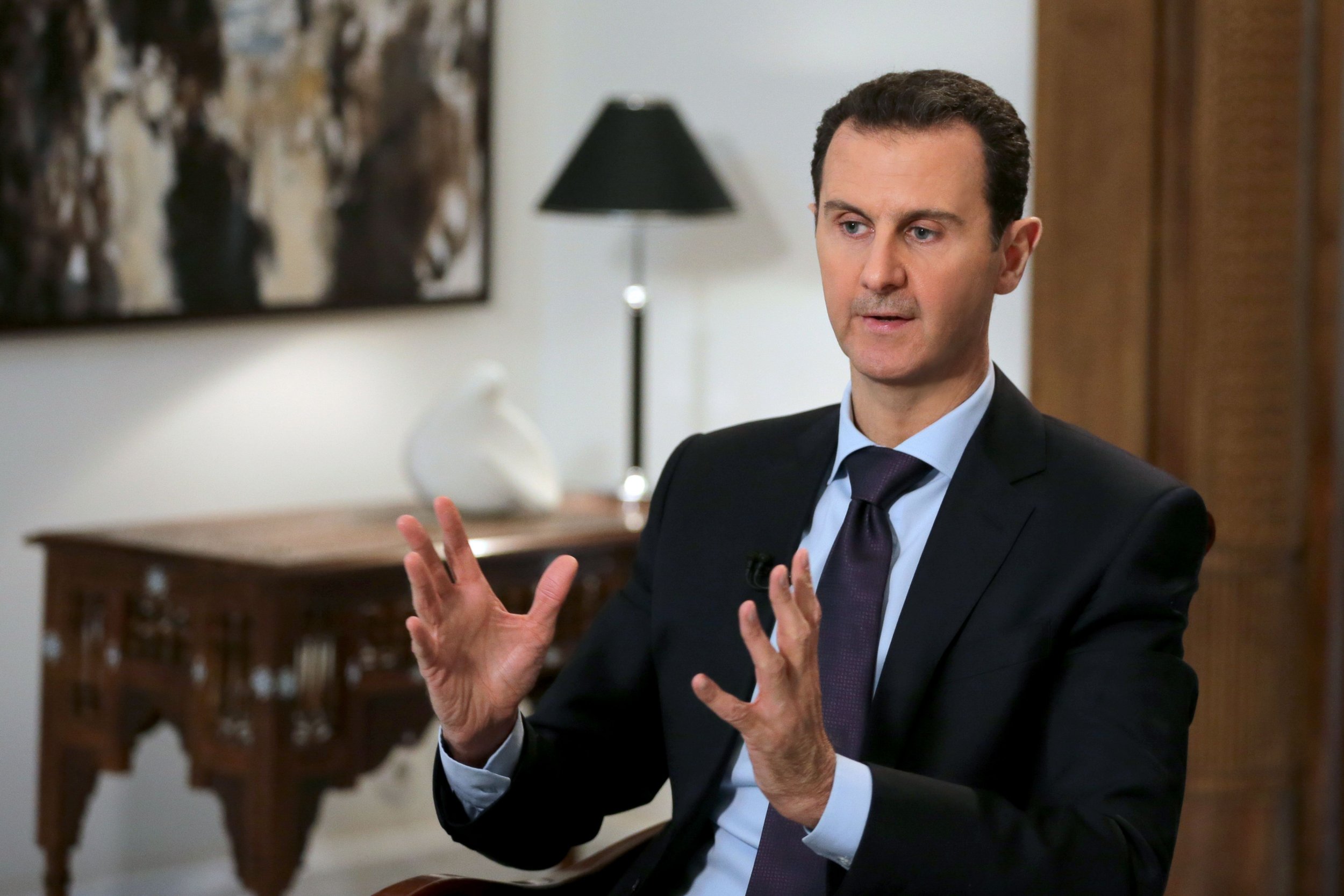 Syrian President Bashar al-Assad has described U.S. President Donald Trump's policy to prioritize the fight against the Islamic State militant group (ISIS) in Syria as "promising," Syrian state media reported Tuesday.
Trump said in the third presidential debate against Hillary Clinton before his election victory that Assad is "killing ISIS," hinting that he would be prepared to work with the Syrian dictator whose regime has been accused of mass executions.
In a phone call with Russian President Vladimir Putin last month, Trump discussed the creation of "genuine coordination" in the battle against ISIS and "other terrorist groups" in Syria, according to the Kremlin
.
Assad has started to express warmth towards the Trump administration. Syrian state news agency SANA quoted the Syrian leader as telling Belgian reporters: "I believe this is promising but we have to wait and it's too early to expect anything practical." He also expressed optimism about increasing U.S.-Russian cooperation against ISIS. In December, he said that Trump could be a "natural ally" in the fight against extremism, an alliance unthinkable under the Obama administration.
Trump had suggested that he may cut U.S. support to moderate Syrian rebels battling Assad as he said that Washington had "no idea" about the individuals it was giving support to.
The newly-elected president has signed an executive order that calls on his Defense Secretary James Mattis, in coordination with the Pentagon and the joint chiefs of staff, to create a plan within 30 days to defeat ISIS in Iraq and Syria.
The U.S.-led coalition fight against ISIS sustained political damage when Trump announced his visa ban on seven Muslim-majority countries, including Iraq, a key partner fighting ISIS.
Baghdad is leading the battle to recapture the northern city of Mosul from ISIS, and has secured the east of Mosul, but the battle is likely to continue for months. Iraqi officials have spoken of a U.S. "betrayal" mid-way through a vital operation, and Iraqi lawmakers called for the government to ban Americans entering the country unless Trump reverses his policy.