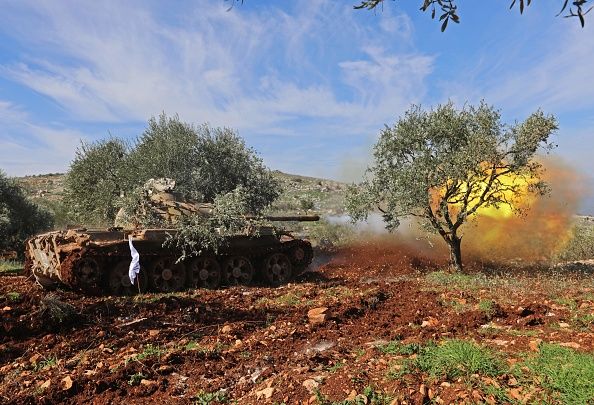 Syria's pro-government armed forces will help Kurds battle Turkish troops as fighting escalates in Syria's northwestern region, Syrian state media confirmed Monday.
Turkey, a staunch opponent of Syrian President Bashar al-Assad's regime, views Kurdish forces across its border in Afrin as an existential threat.
Last month, Turkey launched a major air and ground assault against the Kurds in Afrin. Syria's government has not been involved in the fighting around Afrin since 2012, but reports out of Syria in the past week suggested this was going to change.
"Popular forces will arrive in Afrin within a few hours to support its people's stand against the Turkish regime's attack on the area and its people," Syrian state news agency Sana announced Monday.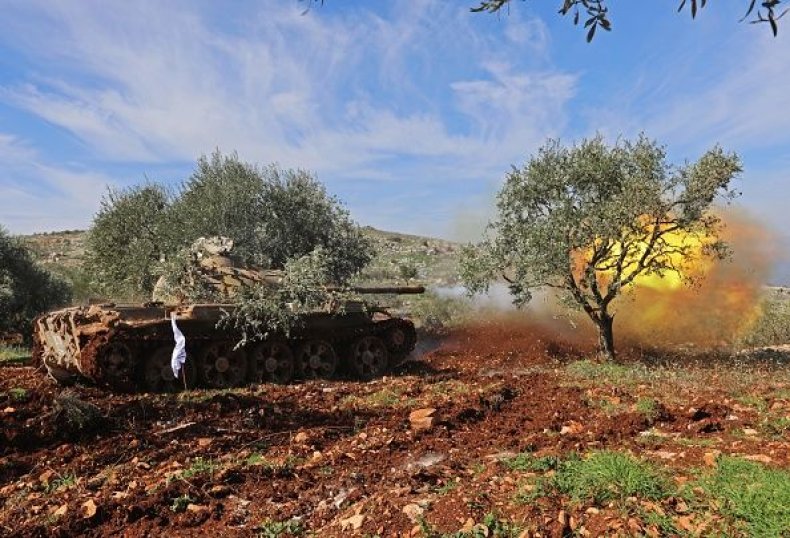 Syrian government forces helping Kurds battle Turkey's military will only complicate the already tangled web of alliances and animosities in Syria's prolonged and deadly civil war, experts say.
The fighting between Turkey and the Kurds has already succeeded in muddling the relationship between Turkey and the U.S., both of whom are NATO members and ostensibly allies.
The U.S. supports the Kurdish YPG militia, which has helped fight the Islamic State terrorist group in Syria. But Turkey views the YPG as a terrorist group, and alleges that it is an arm of the Kurdish Workers Party, the PKK, which has fought for an independent Kurdish state within Turkey for decades.
Now, however, it appears that Turkish troops will soon be confronting both Kurds and Syrian allied forces in the northwest.
"The position of the Kurds in Syria helps to demonstrate the complexity of the situation in Syria. The Kurds, for their part, are motivated by Kurdish interests, gaining greater control and autonomy over their lands. But this has the potential to pull in outside actors on opposing sides, including NATO ally the U.S., who is backing the Kurds, and Turkey on opposing sides," Harrison Akins, a security expert at the Howard Baker Center, told Newsweek.
"This clash of interests for foreign powers in Syria is not something new to the conflict, but this kind of confrontation makes it much more difficult to resolve the violence."
Last week, Secretary of State Rex Tillerson traveled to Turkey to help mend the strained relationship with Turkey. Ankara has demanded that Washington cut its ties to the YPG, but it is unclear whether the U.S. is willing to make any major concessions in this regard.
"Our two countries share the same objectives in Syria: the defeat of Isis [and] an independent and unified Syria," Tillerson said during a press conference Friday with Turkey's foreign minister Mevlüt Çavuşoğlu.
"We take it seriously when our NATO ally Turkey says it has security concerns. As to Afrin, we call upon Turkey to show restraint in its operation to minimize the casualties to civilians and avoid actions that would escalate tensions in that area," Tillerson added.
Assad's involvement in northern Syria will likely make Washington's role in Syria more complicated. But the situation can likely be managed as long as Russia and Iran, both of which have interests in Syria, don't get involved in the fighting.
"With Assad now stepping into the mix, the U.S. will need to tread even more carefully," Chris Meserole, a Middle East expert at the Brookings Institution, told Newsweek.
"[But] since the fighting doesn't concern core Russian or Iranian interests, it's less to be spin totally out of control. That's small comfort to the residents of northeastern Syria, of course, but it should make the fighting easier to manage and contain."