Syria's First Lady, Asma al-Assad: She Married the Dictator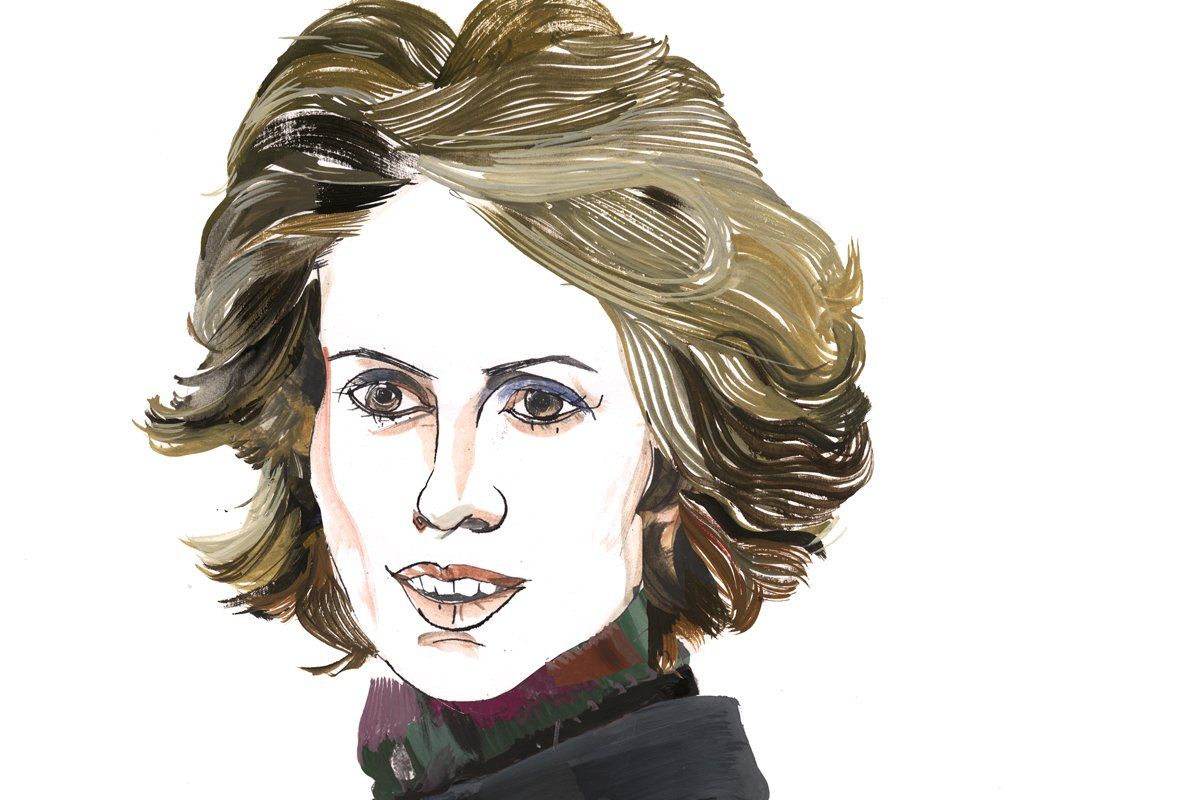 Editor's Note: This story has been updated to reflect The Guardian's publication Wednesday of details of more than 3,000 emails that Syrian opposition activists claim were downloaded from personal accounts belonging to President Bashar al-Assad and his wife, Asma.
"I don't have a problem with frankness or honesty, in fact to me it's like oxygen—I need it to survive," the wife of Syria's dictator wrote to the daughter of Qatar's emir last December. "Life is not fair my friend, but ultimately there is a reality we all need to deal with!!!"
Among the scores of personal email threads from Asma al-Assad and her husband, Syrian President Bashar al-Assad, that were just published by The Guardian, that is really the most arresting line. What is this reality that Asma and Bashar think surrounds them? Their troops are slaughtering thousands of dissidents and leveling whole neighborhoods in rebellious cities. They're not oblivious, certainly. There are nervous jokes about hiding tanks; there is advice from the Iranians and various consultants about how to handle the media, the people, the dissidents. At one point Asma refuses to give the wife of Turkey's prime minister, a harsh Assad critic, her personal email address. Yet for the most part Syria's first couple seems to be leading a life of quiet—and really quite banal—domesticity.
They're shopping online: She is looking for a turquoise and gold necklace, chandeliers, candles, end tables. She is gawking at pictures of some of the most extravagant shoes by Paris designer Christian Louboutin, including a pair covered with Swarovkski crystals that retails in the U.S. for $6,400, but she doesn't actually buy them. "Ur gonna laugh," a person who appears to be Asma types out on her iPhone (in English). "I actually LOVE them!!! they're really cool. But I don't think they're not [sic] going 2 b useful any time soon unfortunately..." The president, or "the dude," as he's called by one of his PR flunkies, is interested in getting a copy of the latest Harry Potter movie, downloading country music, sharing a YouTube video of a magic act, and taking a look at bulletproof—but tailored—blazers and overcoats.
Bashar, famously geeky in the best of times, makes grossly awkward jokes with his spouse, telling her last summer that when she actually lets him know where she is and what she's doing, that's a more important reform than all the "rubbish laws of parties, elections, media ...." She sends him little messages of support: "If we are strong together, we will overcome this together ... I love you ..." she wrote to him at the end of December.
Meanwhile, the slaughter continued, and continues.
Before her husband answered Syria's peaceful revolution with ruthless slaughter, before the country began careering toward civil war, Western reporters routinely used words like "elegant" and "intelligent" to describe Asma al-Assad. A Vogue profile of the British-born, highly educated banker, written before the uprising and headlined "A Rose in the Desert," told of a lissome 36-year-old who drove her own SUV, wore Christian Louboutin shoes, and ran a "wildly democratic" household—her three young kids could outvote their parents (including the president) on what furnishings to buy and where in the house to put them. The Syrian first lady came across as very much the young professional—and as the young mother trying to find a sane balance among all the demands on her time and energy. In her way, that's what she very probably was.
These days, people aren't sure what to make of her. As one Arab woman in her broad circle of acquaintances puts it, "When the West was trying to make a deal with Bashar [al-Assad], Asma was regarded as his asset: 'There must be something interesting about this man if he is married to this kind of woman.' But now that nobody likes Bashar anymore, everybody is saying, 'How can such an educated, elegant woman marry a monster like this? There must be something wrong with her!'?" Perhaps—just perhaps—the phrase to sum up Asma al-Assad is "the good wife." As far as anyone outside the family knows, she has stood by her man. Or, more likely, stood by her children while events overwhelmed her country, her people, and even her ancestral hometown—which happens to be Homs, ground zero in her husband's ferocious efforts to crush resistance to his rule.
She's seldom seen in public now. In January she attended a pep rally for Bashar, standing in the audience clutching one of her sons and her little girl. At the end of February she showed up with the president to vote on a new Syrian constitution. She seemed to be working hard to look relaxed. "In the photographs she looked stunned," says Gaia Servadio, a British-Italian writer who spent two years working with Asma, trying to organize a cultural festival. The reign of terror starts at the top and can touch anyone who isn't trusted, even a first lady, says Servadio—but this one "should have had the guts to say something."
One way to understand Asma's position is to think back on the Godfather movies. The Assads—the blood relatives—are real-life gangsters with their backs to the wall, utterly ruthless and utterly unrepentant. If they kill enough people, they believe, they might survive. If they surrender, they are surely dead. Asma is the outsider, the Diane Keaton character. She married the heir to the fortune, but she never bargained for this life. No wonder they're not letting her speak publicly. Who knows what she might say?
Before last year's uprisings, Asma was one of a very few extraordinary women who had achieved something practically unheard of in modern Arab history: they had emerged from the shadows and become publicly the powers behind—or beside, or in front of—the throne. One was Suzanne Mubarak, wife of the Egyptian dictator, who had raised her own profile dramatically even as she championed her son to succeed his father as president. Another was Queen Rania of Jordan, stunningly beautiful and highly Westernized, who consistently outshone her husband but has drastically reduced her glamorous appearances over the past year.
And then there was Asma. No Assad woman before her ever had a public profile, not even the president's mother, Anisa Makhlouf, or his sister Bushra, who are said to be among the most powerful and ruthless members of the clan. Asma was the rose of the desert—and now she's all but forgotten in the storm of war.