Syria's 'ISIS Hunters' Offer $1 Million for Russian Hostages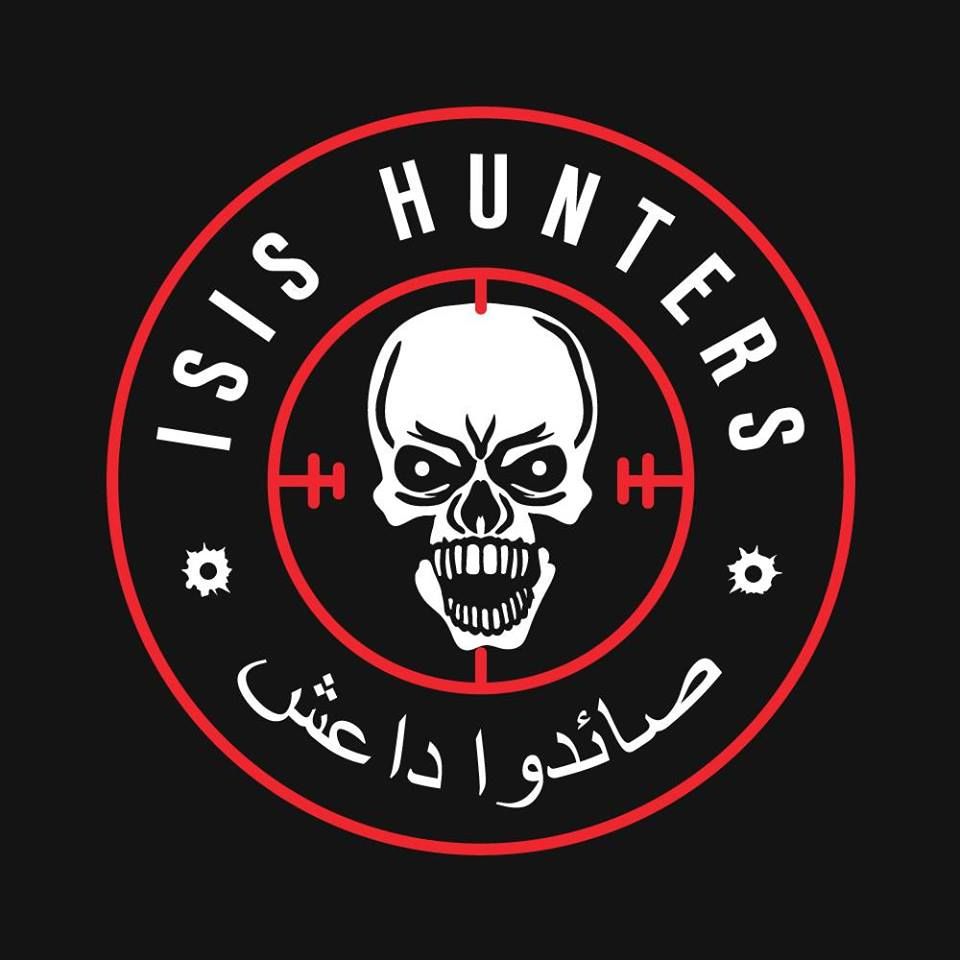 An elite group of Syrian troops has pledged to pay $1 million for the release of each Russian kidnapped by the Islamic State militant group (ISIS)—or else.
It also vowed to kill 100 militants for each hostage ISIS executes.
Syria's Fifth Assault Corps, nicknamed "ISIS Hunters," is an all-volunteer force specially trained by Russia to participate in the Syrian military's nationwide offensive against the jihadists who took control of nearly half the country in 2014. Backed by Russia and Iran, the Syrian military has since pushed back ISIS into its eastern stronghold of Deir Ezzor, where the militants have put up a fierce resistance in an attempt to retain control of their last major city.
ISIS said last week it captured two men it claims are Russian soldiers during a counteroffensive. While Moscow initially distanced itself from the two hostages, its Syrian allies have made the jihadists an offer they can't refuse.
Related: ISIS releases video of captured Russian soldiers that Moscow denies losing in Syria
"As we said to you [September 29] we are ready to pay $1 million for every released Russian brother," ISIS Hunters said Wednesday on its official Twitter account.
"Otherwise we will kill 100 IS-affiliated for each one of them," it immediately followed up, using an alternative acronym for ISIS.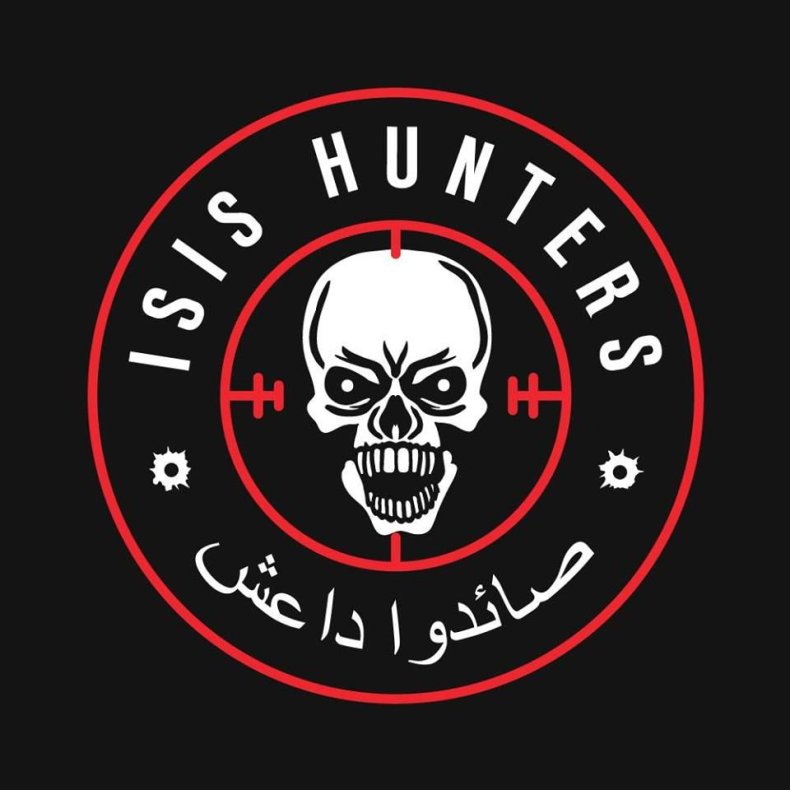 On Tuesday, ISIS's official Amaq news agency released footage of the two men, one of whom identified himself and his companion as Roman Zabolotniy and Grigoriy Tsurkanu. Through extensive independent research, the Moscow-based Conflict Intelligence Team claims to have verified the identities of the two men and their backgrounds—not as military men, but as fighters with Russia's Wagner Private Military Company.
Tsurkanu's brother confirmed his captive sibling's identity in an interview with U.S.-funded Radio Free Europe on Wednesday, but Moscow said it was still attempting to confirm the nationalities and identities of the two men in ISIS captivity.
"All agencies are working to confirm identities, whereabouts and the circumstances of their kidnapping," Russian Foreign Ministry spokeswoman Maria Zakharova told The Independent.
Russia, which first entered Syria in 2015 to assist Syrian President Bashar al-Assad's beleaguered armed forces in tackling a rebellion and jihadist uprising, said it has yet to receive any demands from ISIS for the two prisoners.
On Thursday, two submarines with Russia's Black Sea Fleet launched a volley of 10 Kalibr cruise missiles from the Mediterranean Sea toward ISIS positions near the ISIS-held Syrian town of Mayadin in Deir Ezzor province. A Russian Defense Ministry spokesperson, Major General Igor Konashenkov, told the state-run Tass Russian News Agency that the strikes destroyed major ISIS command posts, weapons and armor.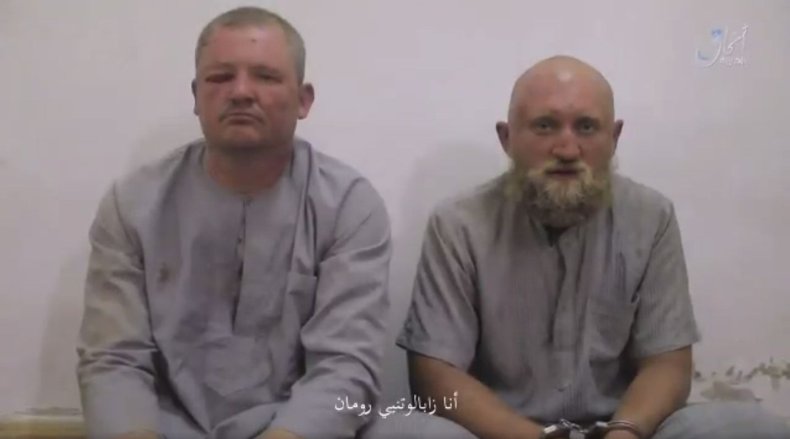 ISIS Hunters was not immediately available to speak when asked for comment by Newsweek, but its latest online update featured graphic video of its fighters advancing among the corpses of jihadist militants in the town of Khusham, located between Deir Ezzor city and Mayadin. In a previous post dated late last month, it claimed it was the only Syrian unit operating at the time on the mostly ISIS-held eastern bank of the Euphrates river that divides Deir Ezzor.
The Euphrates valley region, situated alongside Syria's border with Iraq, is the latest focus of two major anti-ISIS campaigns—one by the Russia and Iran-backed Syrian military, and another by the U.S.-backed Syrian Democratic Forces, a mostly Kurdish alliance of Arabs and ethnic minorities. The two forces agree about defeating ISIS, but differ on views of post-war Syria's political structure and their dueling accusations about hampering each other's offensives have produced serious tensions.