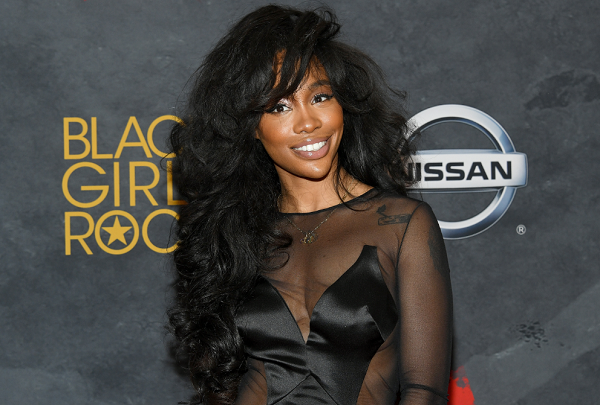 To fans' suprise, SZA didn't claim the 2018 Grammy Award for Best New Artist on Sunday night, "Here" singer Alessia Cara did. But 27-year-old singer SZA's debut album, CTRL, released last June, was an instant hit with fans and critics and shoud be celebrated anyway.
The songs of the Missouri-born, New Jersey-raised singer, whose birth name is Solána Rowe, particularly resonated with women of color, who identified with SZA's themes of love and loss, self awareness and self doubt, her booming voice laced over dreamy R&B beats.
Her introductory single, "Love Galore," featuring rapper Travis Scott—a song about a romance going sour—debuted at No. 3 on Billboard's Hot 200 just a few weeks after its April release. By September, "Love Galore" was certified platinum, and in November SZA landed her second platinum plaque for her deep album cut, "The Weekend," a slow-burning ballad detailing a love affair from the other woman's point of view.
In the end, SZA landed 5 Grammy noms: Best New Artist, Best R&B Performance, Best Rap/Sung Performance, Best R&B Song and Best Urban Contemporary Album for her debut project.
The best way to get to know SZA is to listen to the best of her songs. In addition to "Love Galore" and "The Weekend," there's "Doves in the Wind," featuring her Top Dawg Entrainment label mate Kendrick Lamar, "Go Gina," "Garden (Say It Like Dat)," "Broken Clocks," "Normal Girl," "20 Something" and "Drew Barrymore" (the actress has a cameo in the music video).
Before releasing her first studio album, SZA won hearts with three EPs: 2012's See.SZA.Run, 2013's S, and 2014's Z.