Black Man Claims He Was Falsely Accused Of Burglary, Forced To Crawl By Police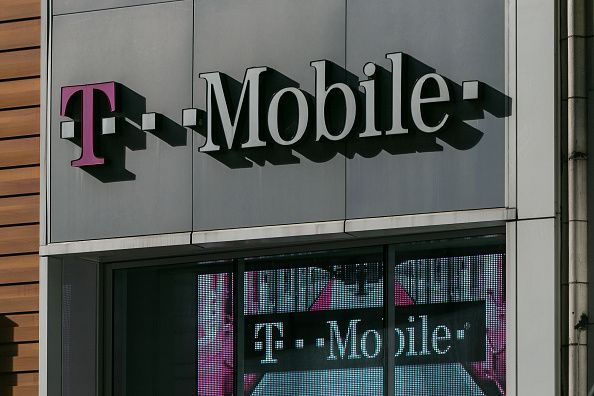 A man claimed he and his uncle were racially profiled by employees at a T-Mobile store in Fresno, California, who falsely accused them of burglary.
Dorian Johnson, 26, said he was held at gunpoint by Fresno police and forced to crawl on his stomach outside of a T-Mobile store on Blackstone Avenue, The Fresno Bee reported on Friday.
Johnson's uncle, Vincent Lemar, was able to capture the incident on video and posted it to Facebook on Tuesday. In the video, Lemar is inside the store and records Johnson outside the store crawling on his stomach. A police officer can be seen pointing a gun at Johnson.
Johnson's girlfriend, Gloria Bush, can be seen screaming in the parking lot. She told The Fresno Bee that she had dropped the two off to buy some food for the couple's two children. Johnson can be heard in the video trying to calm Bush down.
"Calm down babe, let them do what they gotta do," he can be heard in the video telling her.
Lemar wrote on Facebook that he had asked Johnson for a ride to purchase the iPhone X. He told The Fresno Bee he was trying to get a credit check to purchase the cell phone and figure out how much money he would have to put down for the phone. He wrote on Facebook that as the two were leaving the store, the police were waiting outside. Lemar claimed he told Johnson not to go outside, and when he did they asked him to put his hands up.
"This was racial profiling at its finest...prejudice in its precipice...and T-Mobile should do something about this highly uncalled for but totally avoidable misunderstanding," Lemar wrote on Facebook.
In the video, Lemar opens the door and can be heard yelling at Bush to "go back" when a police officer asks him to leave the store with his hands up. The video then cuts out, but the audio is still on. Lemar explains he was just trying to get the latest iPhone when officers tell him they were called to the scene. Police detained Johnson and Lemar, but they were not arrested, The Fresno Bee reported.
Acting Fresno Deputy Police Chief Dennis Bridges told The Fresno Bee that officers didn't have much information on the incident when they were responding to the 911 call about a potential robbery. He told the publication that the store has been robbed before.
"The officers were going into it with limited information," Bridges told the publication. "It would be like how they would respond if a robbery alarm button was pushed and when they called the business back, they didn't get an answer. They could assume they didn't answer because they were being robbed."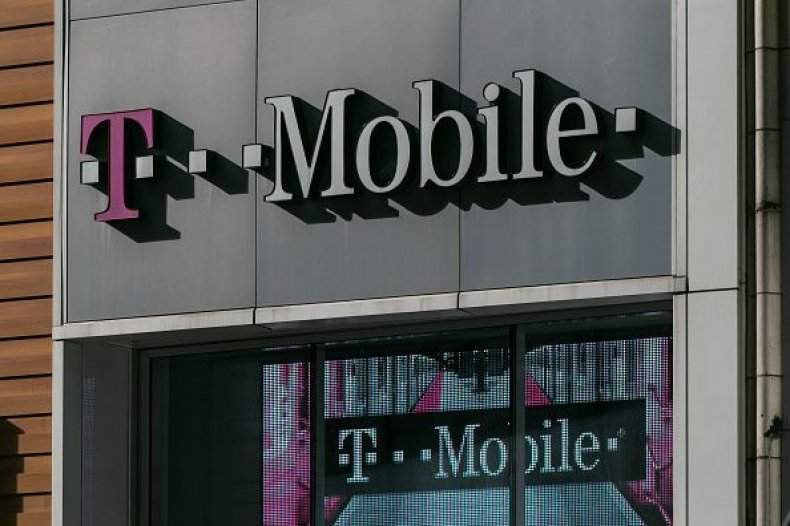 Newsweek has reached out to T-Mobile about the incident but did not hear back in time for publication. In a statement to The Fresno Bee, the company said they were investigating the incident.
"The safety and comfort of our customers, our TPR dealers and their employees is paramount to us. We are taking this incident very seriously and are actively investigating to determine exactly what occurred. Though we have found no evidence that the employees acted improperly, we would take definitive action if we did," the company wrote to the publication.
Johnson told The Fresno Bee that the store still had not issued an apology and doesn't understand what gave the employees the idea they were trying to rob the store.
"I don't see what made them call and what would have given them the suspicion that they were going to get robbed. We weren't up to anything," Johnson told the publication. "It's just crazy. I don't understand. Nobody not once came and apologized for what happened."
The latest incident comes a few months after two black men were arrested at a Starbucks in Philadelphia for waiting for a friend and not ordering anything. Their arrest sparked national outrage, causing the company to issue an apology and have their employees undergo racial-bias training.