Comedian Adam Conover said despite being one of truTV's biggest shows, Adam Ruins Everything was unceremoniously canceled because of a corporate merger that also triggered layoffs for virtually everyone at the network.
Conover posted a video to social media Tuesday in response to what he described as frequent questions over why Adam Ruins Everything aired its final episode after a near five-year run on the network. He explained that it began when AT&T purchased Time Warner, the parent company of truTV, in 2018.
"When they did that, they did what they always do every time there's a big mega-merger: they laid a ton of people off," he said. "One hundred people were fired from truTV, including the head of the network, the vice head of the network, the entire programming department, the entire marketing department. Basically, everyone in the entire building was let go. And then they started canceling shows to cut costs."
In an additional tweet, Conover said, "Fun fact I didn't have room for in the video: I was told that one of the departing workers graffitied "AT&T Ruins Everything" on an Adam Ruins Everything poster as they left what was once the truTV offices. Never felt more honored to be defaced."
Newsweek reached out to Time Warner Tuesday evening for a response.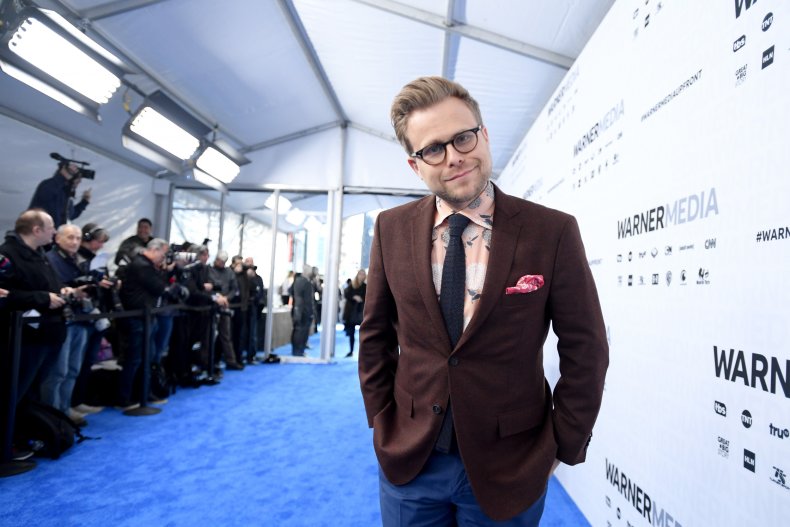 Conover said "the writing was on the wall," and his show's staff turned Adam Ruins Everything's season finale into its series finale that broadcast in October 2019. The series featured Conover as an "investigative comedian" seeking to "reveal the hidden truths" behind subjects including forensic science, voting and others. The final episode covered the show's "relationship with its network and with advertisers," said Conover in the video posted Tuesday, calling it "super meta."
The merger also turned truTV, which shifted its focus to comedy-based reality series in recent years, from "an awesome thriving TV network into a 'graveyard,'" said Conover.
"The problem is when two big companies merge into one, there's less competition and less competition means less jobs for us to go around and less options for us in the media," he said. "So if you want to know what killed Adam Ruins Everything: monopoly capitalism."
The U.S. Bureau of Labor Statistics anticipates a 29 percent increase in jobs for video editors and camera operators between 2020 and 2030. The bureau also projects 24 percent growth for producers and directors during that period.
In another follow-up tweet, Conover said: "one of the few bright spots" has been regulators signaling new interest in enforcing anti-trust laws, specifically around Microsoft's move to purchase video game company Activision Blizzard.
The U.S. Department of Justice and the Federal Trade Commission announced on Wednesday they were updating guidelines on merger regulations "to better detect and prevent illegal, anticompetitive deals." The number of merger filings doubled between 2020 and 2021.
Conover also said he's doing fine since the show ended and has taken an interest in government business. He said his new show for Netflix called The G Word will be out later in the year. The show will take a humorous look at the machinations of government.