AT&T, Verizon to Launch More 5G Towers As Flights Largely Unscathed
AT&T and Verizon will launch more 5G towers as flights remain largely unscathed by the initial rollout.
On January 28, 2022, the Federal Aviation Administration released a statement saying that the FAA, AT&T, and Verizon have agreed on ways for more aircraft to safely use key airports while also launching more 5G towers.
The launch of 5G towers in the U.S. has caused many concerns regarding interference with airplane radio altimeters, according to Reuters. On January 18, AT&T and Verizon had agreed to delay turning on around 510 towers close to airports over the FAA's concerns regarding the interference to prevent what major airlines previously said would have a "catastrophic" effect on U.S. aviation.
However, while dozens of flights were grounded due to 5G concerns, the predictions of thousands of canceled flights did not come to pass, the Associated Press reported.
The FAA said in the statement Friday that "more precise data" has been provided on wireless transmitters' exact locations and supported thorough analysis on how 5G C-band signals interact with sensitive aircraft instruments.
The FAA used this data to find that it is possible to "safely and more precisely map and the size and shape of the areas around airports where 5G signals are mitigated, shrinking the areas where wireless operators are deferring their antenna activations," according to the statement.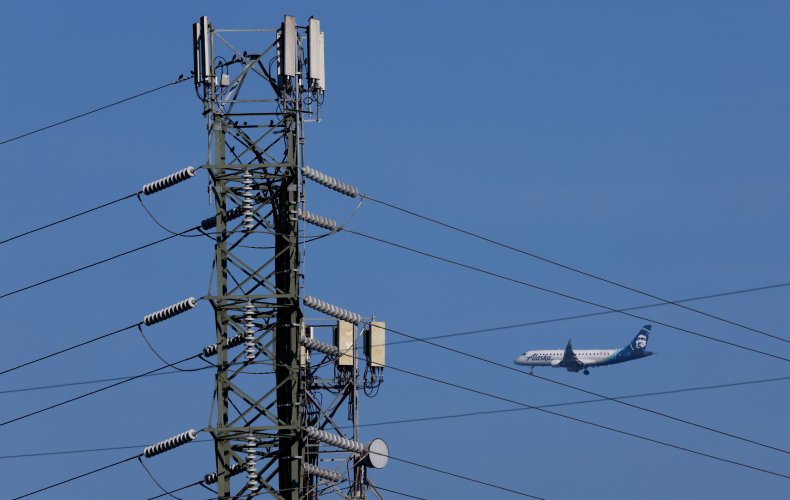 Nick Ludlum, chief communications officer at CTIA, a trade group that represents wireless communications carriers, said the decision is a "positive development that highlights the considerable progress the wireless industry, aviation industry, FAA and FCC are making to ensure robust 5G service and safe flights. When reached for comment, AT&T pointed to the CTIA statement.
The FAA plans to further refine the zones surrounding airports in the future that will permit AT&T and Verizon to have more towers near airports, airline industry officials say, Reuters reported. Officials told Reuters that around 500 of the towers not turned on last week belonged to Verizon.
The interference of aircraft radio altimeters could have hindered an aircraft's ability to calculate how far the ground is amid low-visibility conditions, according to Yahoo. Data from wireless companies have found that in certain 5G areas, some altimeters are reliable and accurate, according to the FAA website. Although, some will have to be replaced or retrofitted.
Currently, an estimated 90 percent of the U.S. commercial fleet has been cleared for a majority of low-visibility approaches in 5G deployment, an FAA statement said on Thursday.