It Will Cost $3 Million a Month to Keep Inspecting Iran. Who Pays?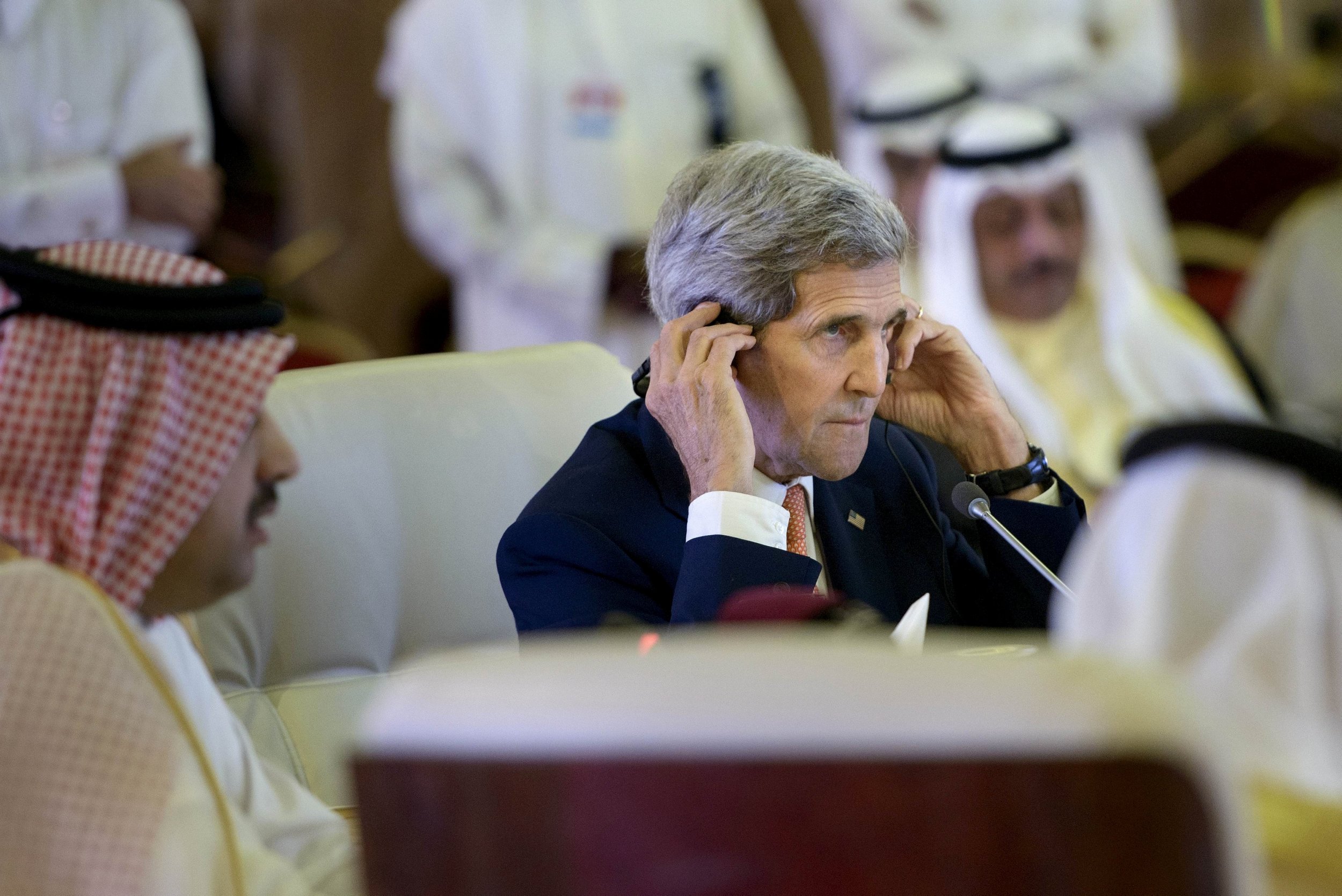 The cost of inspecting and monitoring Iran's nuclear weapons facilities could nearly double under the new agreement on Iran's nuclear capabilities, according to research from the Bipartisan Policy Center, a Washington think tank.
Under the nuclear deal, otherwise known as the Joint Comprehensive Plan of Action, it will cost the International Atomic Energy Agency an estimated $50 million annually to monitor and inspect Iranian facilities, in addition to the IAEA's regular budget for Iran, according to calculations from the Bipartisan Policy Center. The IAEA, a U.N. agency, has been "tasked with verifying Iran's compliance" with the deal and receives funding from the U.S. and the governments of other U.N. member states.
In 2014, around $145 million of the IAEA's budget of $386 million went to nuclear verification activities in more than 160 countries, including Iran, according to the Bipartisan Policy Center. Under the deal, staff working for the IAEA's Iran Task Force is set to triple from 50 to between 130 and 150 inspectors. Before the interim deal, 12 percent of the IAEA's verification budget went to Iran.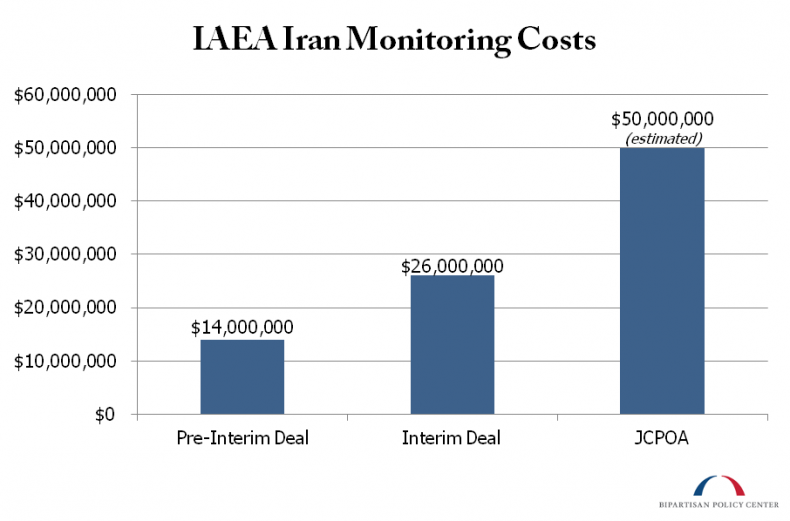 The estimated $50 million cost represents an increase of $36 million a year, or $3 million a month, over the cost of IAEA inspections agreed upon before an interim deal was reached in November 2013. The IAEA will have access to Iran's nuclear facilities, including enrichment and storage locations. There are 18 nuclear facilities, plus nine additional locations inside hospitals in Iran, that the IAEA will have access to.
The U.S. is the largest contributor to the IAEA and funds about a quarter of its annual budget, according to the Bipartisan Policy Center, which said the IAEA will meet later this month to discuss the financial implications of the Iran deal. The IAEA's verification budget increased by $2 million in 2015 to $147 million.
Speaking at the Thomson-Reuters headquarters in New York City last week, Secretary of State John Kerry told Congress there won't be a "better deal" than the one hashed out between Iran and the "P+5" countries (U.S., U.K., France, Germany, Russia and China) last month.
"When I hear a senator or a congressman stand up and say, 'Well, we should get a better deal,' that is not going to happen. There isn't a 'better deal' to be gotten," Kerry said. "You can't just sit there and say, 'I say no, let's not do this deal, we'll just go get a better one' and not take into account the history of the road that has been traveled."