Taake's War with 'Antifa': Black Metal Band's Tour Is in Jeopardy as More Venues Cancel Following Nazi Controversy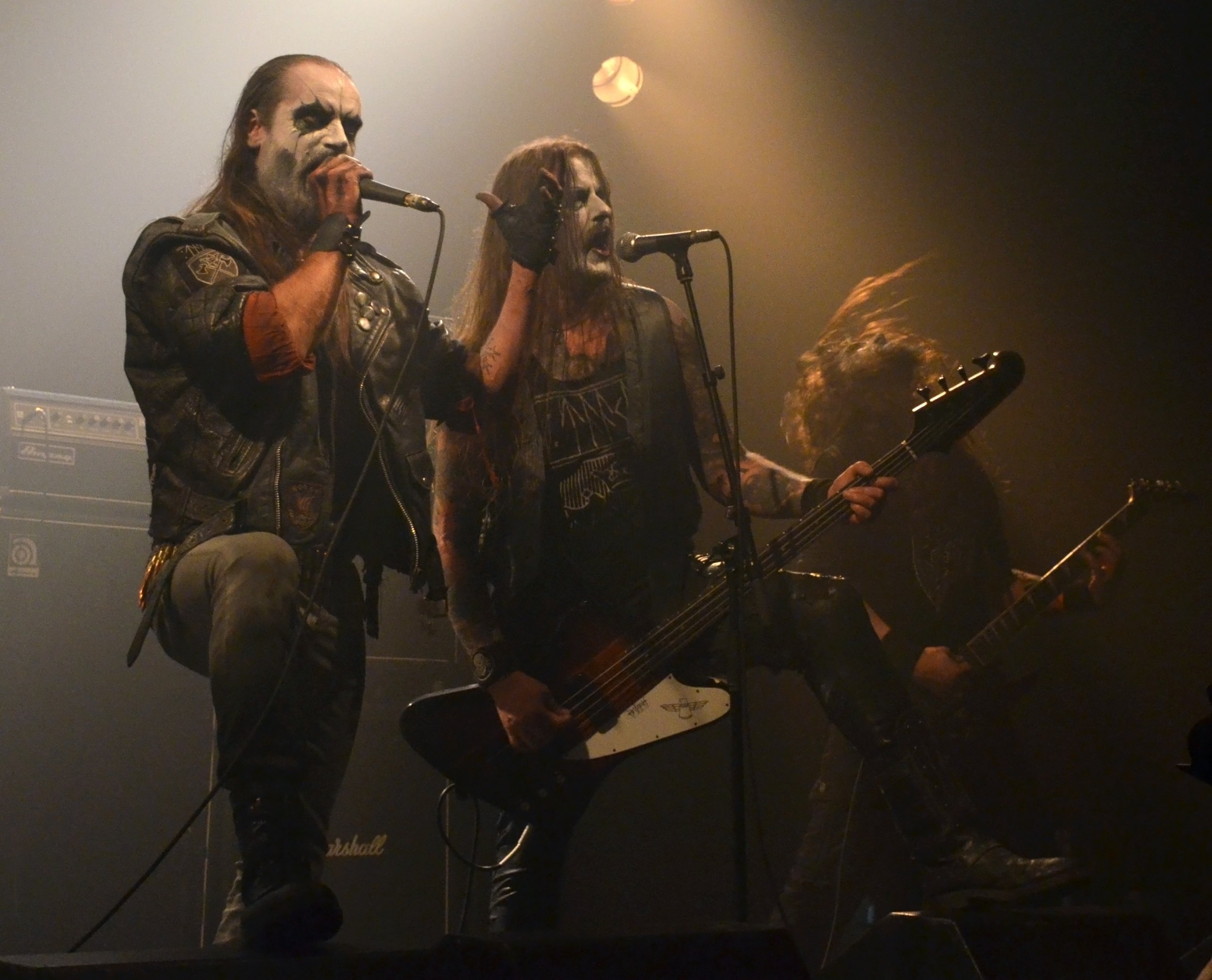 Troubles are mounting for Taake, the Norwegian black metal band accused of anti-Muslim lyrics and Nazi sympathies a decade after frontman Hoest appeared onstage with a swastika painted on his chest.
As Newsweek reported earlier this week, Taake's upcoming American tour has been derailed after antifascists—or "antifa"—began protesting the band and drawing attention to its past flirtations with Nazi imagery.
On Tuesday, the rapper Talib Kweli announced that he was canceling a planned show at Kansas City venue Riot Room to protest the venue's booking of Taake. (Riot Room subsequently announced on Facebook that it was canceling the Taake show.) "I wouldn't feel safe bringing my team, family, and fans into a venue that is sympathetic to white nationalism," Kweli said in a statement.
Now, Newsweek has learned, numerous additional venues have cancelled planned performances by the black metal band, which denies supporting racist or Nazi-sympathetic views.
Representatives from Denver's Globe Hall and the Chicago venue Bottom Lounge told Newsweek that they have decided to cancel Taake shows. "It looks as though the show is no longer on our website," said a rep for Bottom Lounge, which was scheduled to host Taake on March 30.
The Salt Lake City venue Metro Music Hall is also pulling the plug on a show.
"We will be canceling this date," Will Sartain, co-owner of Metro Music Hall, said in an email to Newsweek. (Taake had been scheduled to perform at the venue on April 3.)
Sartain said that his venue investigated the band after receiving several emails from activists. "Our company is based on the principles of two conflicting ideologies when considering this issue," Sartain added. "One, we value free speech. I cannot stress this enough. Artists should not be censored. On the other hand, associating our venue with a band using anti-Muslim speech and Nazi symbols is something I cannot tolerate."
Last week, the manager of Phoenix Theater in Petaluma, California (where Taake is scheduled to perform on April 8) told Newsweek he was having second thoughts about hosting the show and worried that it would become unsafe.
The Manhattan venue Le Poisson Rouge also cancelled a show earlier this month, after New York City Antifa alerted its Twitter followers to the band's allegedly racist views.
It's unclear clear if Taake's planned American tour will still take place. The opening act, King Dude, pulled out of the tour on Monday.
Much of the controversy stems from a 2007 incident in which lead singer Hoest performed shirtless with a swastika painted on his chest. In 2012, the band was embroiled in another controversy when its lyrics were blasted as Islamophobic. (The band responded at the time that its lyrics were opposed to religion in general, not Islam specifically: "Our view, in the name of freedom of expression, is that it is shameful to adhere to Christianity or Islam.")
Related: 'Antifa' protests derail Taake, a Norwegian black metal band accused of neo-Nazi sympathies
Antifa activists have put pressure on venues to drop Taake as part of their ongoing efforts to disrupt and shut down anything tied to promoting fascist sentiments.
The band was not immediately available for comment on the recent cancellations, but has strenuously denied being a white nationalist band or supporting Nazi politics.
"Many of these claims are just ludicrous," Taake's manager, Bjørnar Erevik Nilsen, told Newsweek earlier this month. "I think the band has explained multiple times that it's not a Nazi band at all. The band has also played concerts in Israel, which would be completely ludicrous if it were a Nazi band."
Michael Edison Hayden contributed reporting.