Terrifying Photos Of Taal Volcanic Eruption In Philippines Show Why 'State of Calamity' Was Declared
The Taal Volcano in the Philippines erupted Sunday, covering the area in ash and causing the suspension of flights and evacuations. To free up emergency funds, the Batangas council declared a "state of calamity."
The Philippine Institute of Volcanology and Seismology (PHIVOLCS) reported the volcano began showing eruptive activity on Sunday afternoon and a magmatic eruption occurred early on Monday morning. Additional "hazardous explosive" eruptions were possible for days and thousands of people in the surrounding area left their homes.
Joseph Michalski, director of the Earth and Planetary Science division at the University of Hong Kong, told CNN the eruption created a "big lava fountain" that could spill into nearby towns. Lava wasn't the main danger residents faced, though.
"The ash is what will kill you, not the lava," Michalski told CNN. "The ash flow from an exploding volcano can travel hundreds of kilometers an hour."
Heavy ashfall, which can cause mudslides if it mixes with water vapor, was reported in Cuenca, Lemery, and Taal, Batangas, and photos of Batangas showed a layer of mud and ash covering crops, cars and streets.
PHIVOLCS reported that ashfall can cause irritation and breathing problems and long-term exposure could be harmful to respiratory health. The agency cautioned residents to avoid inhaling the ash by wearing a facemask or a wet cloth or towel if they have to be outside.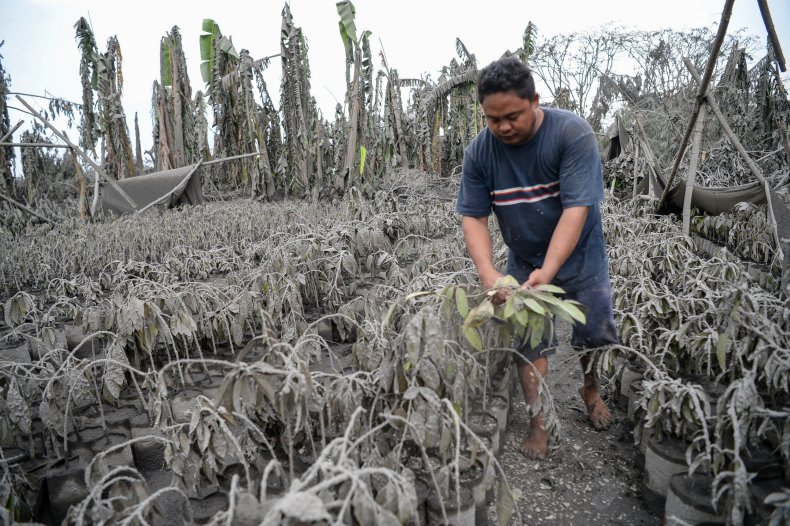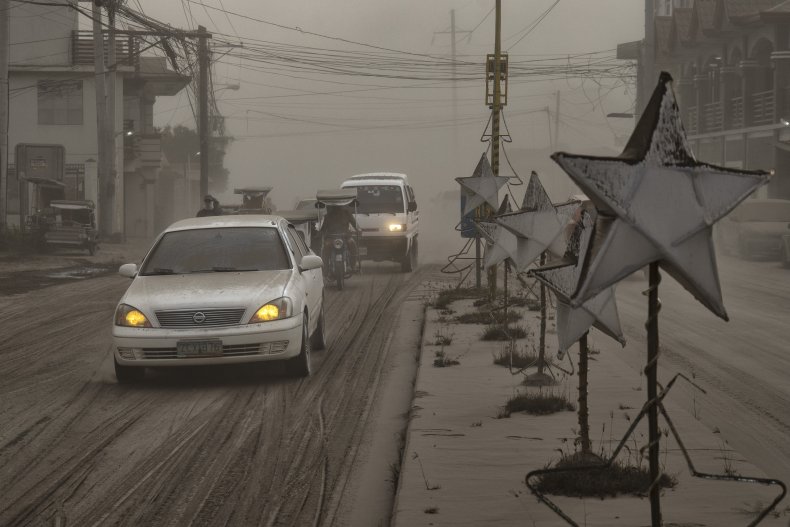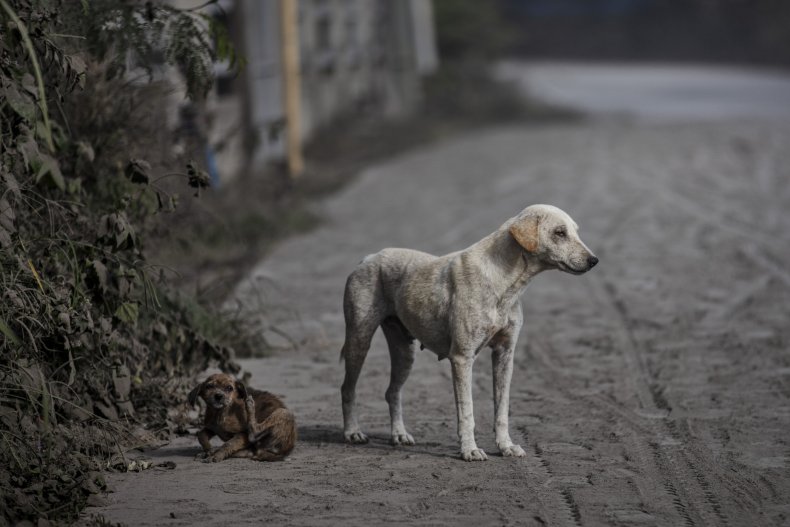 PHIVOLCS put a Level 4 alert into effect over Taal Volcano, indicating that a hazardous explosive eruption was possible. The agency urged a total evacuation of Taal Volcano Island and about 300,000 people were urged to move to safety, according to the Associated Press. More than 30,000 people in the provinces of Batangas and Cavite left, but some people couldn't move out of the way because of a lack of transportation or the desire to protect their livelihoods.
"We have a problem — our people are panicking due to the volcano because they want to save their livelihood, their pigs and herds of cows," Mayor Wilson Maralit of Balete, a town across the lake from the volcano, told DZMM radio, according to the Associated Press. "We're trying to stop them from returning and warning that the volcano can explode again anytime and hit them."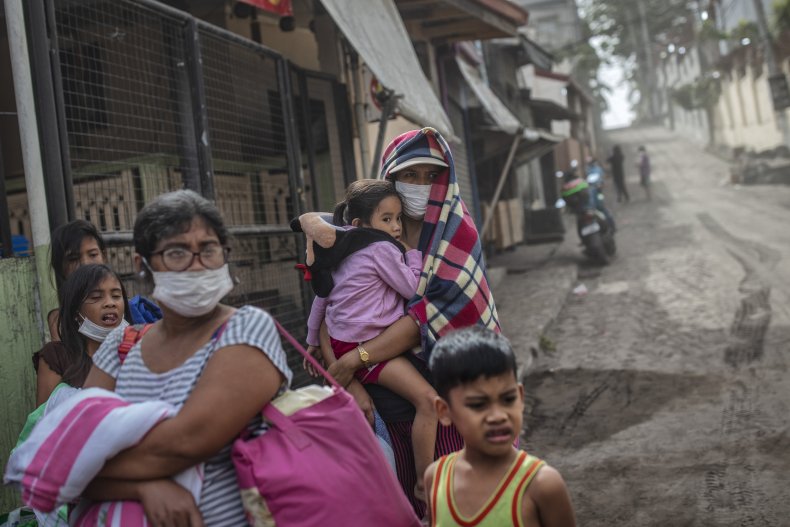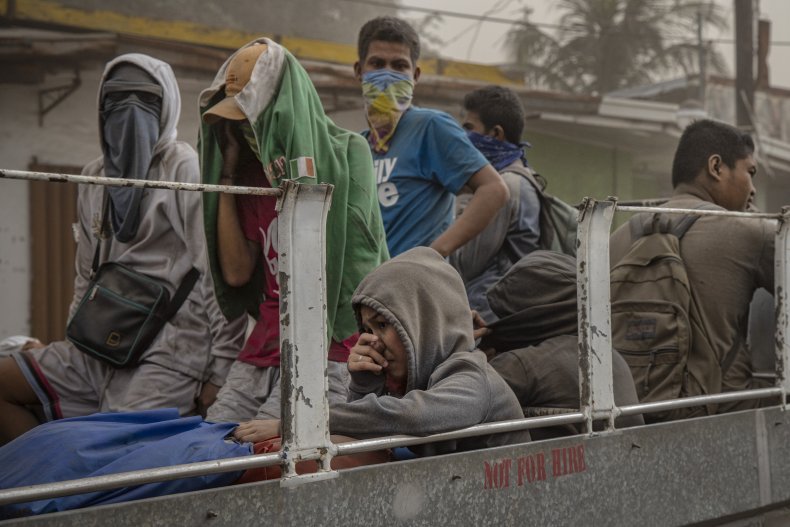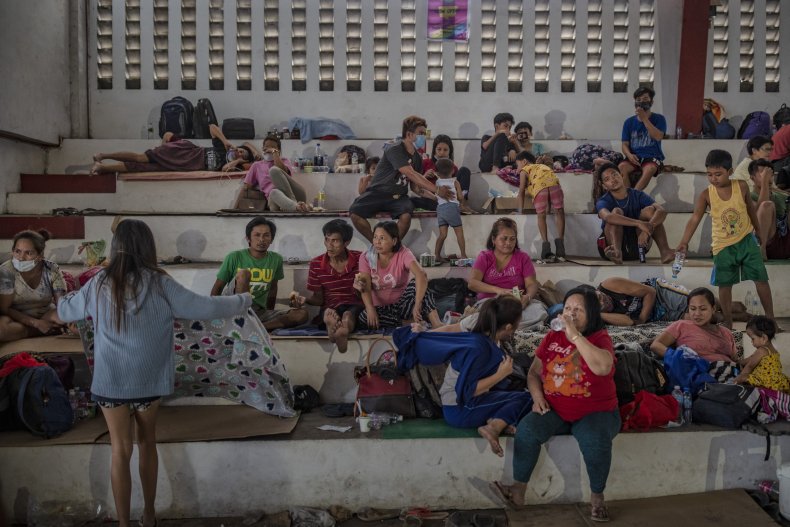 On Sunday, smoke erupted from Taal, causing ash to shower down on the southwest sector of the volcano. The activity caused Ninoy Aquino International Airport in Manila, the nation's capital, to hold all flights, advising passengers to coordinate with their airlines. On Monday, Airport manager Ed Monreal said the airport partially reopened and some planes were able to take off. However, he warned the airport may be closed again if there's additional danger.
The volcano's period of "intense unrest" continued Monday after it progressed into a magmatic eruption. During the eruption, PHIVOLCS reported there was weak lava fountaining, thunder and flashes of lightning. Since there were 144 volcanic earthquakes in the region as of Monday afternoon, PHIVOLCS said it likely signified "continuous magmatic intrusion," raising concerns there could be more eruptive activity.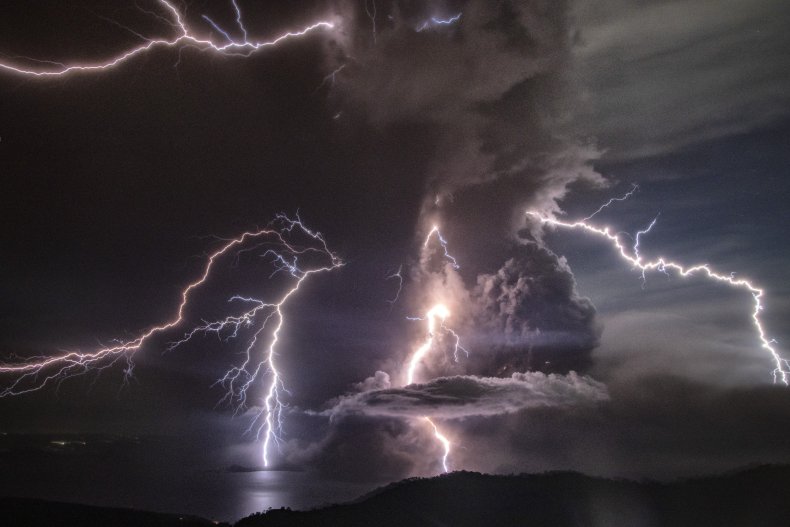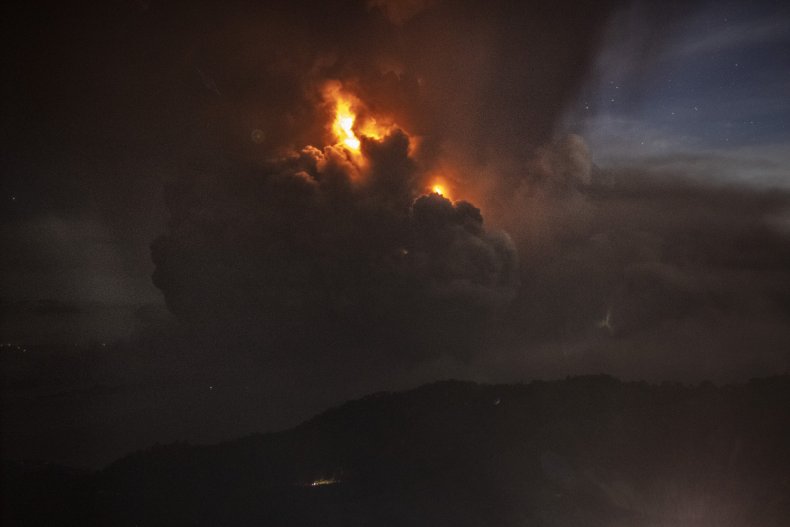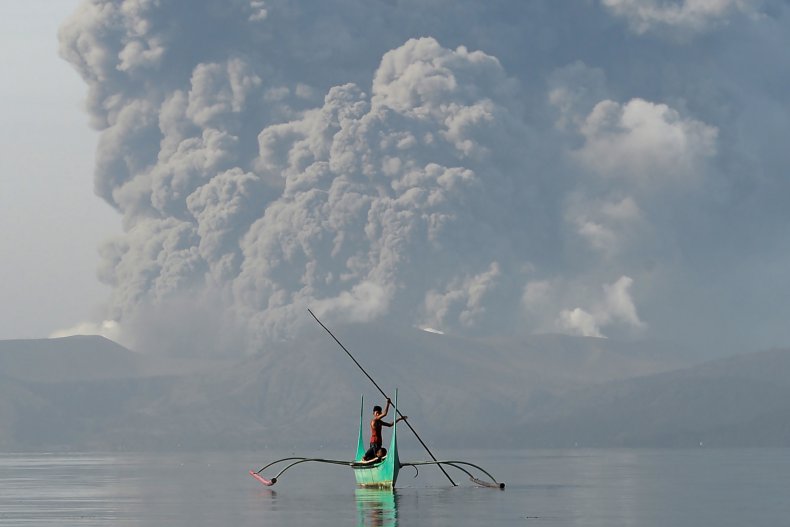 On Monday, the entire province of Batangas was under a state of calamity, according to ABS-CBN News. Batangas Vice Governor Mark Leviste told the Filipino outlet that the declaration allows the local government to use emergency funds and freeze the prices of goods.
Taal is one of the smallest volcanoes in the world and last erupted in 1977, according to AccuWeather. Renato Solidum, who is head of PHIVOLCS, told the Associated Press it was difficult to say when the danger would subside.