A table used by J.K. Rowling to write parts of her Harry Potter books has been salvaged from a devastating fire.
Owners of The Elephant House cafe in Edinburgh have confirmed that the table can be restored after being found in the rubble caused by the blaze.
The cafe, also known as one of the birthplaces of Harry Potter, was one of a number of businesses and homes hit during a large fire on George IV Bridge in the Scottish city in August.
David Taylor, the owner of the cafe, has said he is "immensely relieved" to be able to save what is now considered a landmark in the literary world.
"Thankfully I've found JK Rowling's table among the rubble and although it is water and smoke damaged it was in the back room so it can be saved," Taylor told the BBC.
"It is going to the restorers on Thursday and I'm just so relieved this bit of history has been retained."
Taylor confirmed that the antique wooden table has been damaged by smoke and water but that it can be repaired easily.
Rowling used to frequent The Elephant House while writing her iconic books in the 1990s.
The BBC reports that Rowling would visit in 1996 and 1997, after her first Harry Potter book was published, and often sit at the same table.
As a result, The Elephant House has become something of a landmark and is regularly visited by Harry Potter fans seeking to find a connection with the birthplace of the story of the boy wizard.
Sadly, the cafe will not be able to reopen for at least a year due to the damage caused by the fire, owners have confirmed.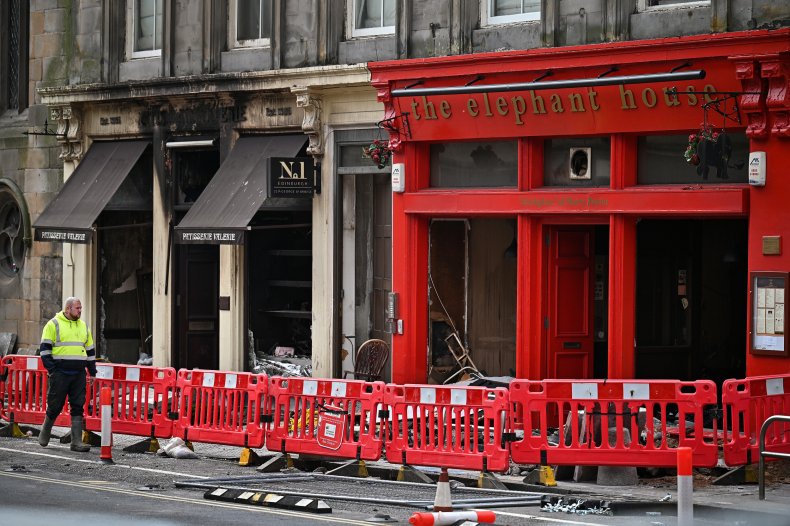 "To be out of business for about a year is just devastating and to say I'm upset is an understatement, it's very sad," he said.
And despite the table being saved, Taylor says that a valuable signed copy of a Harry Potter book is still missing.
"There are piles of rubble everywhere so I'm hoping it is under one of them," he said. "I've started the search."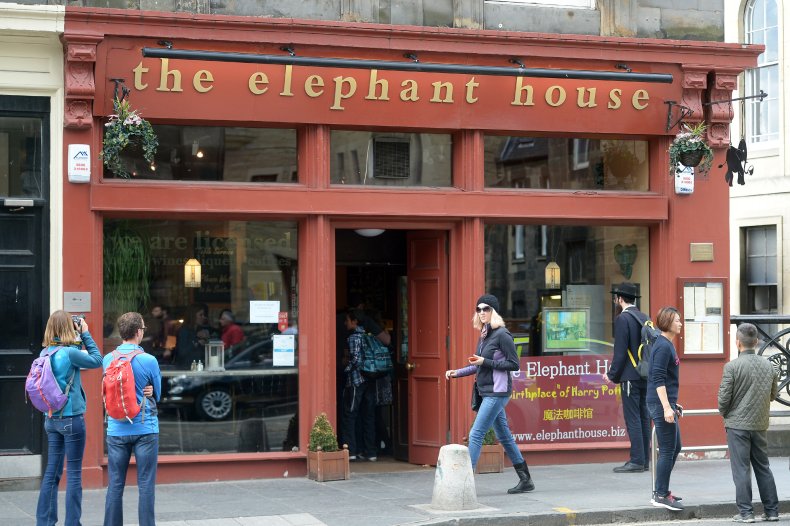 Rowling spoke about The Elephant House and her love for writing in cafes on a podcast earlier this year.
"That was a lovely space with a really great view of the castle," she said during an appearance on The Poet Laureate Has Gone to His Shed.
"I met the owner years later and he said, 'You never come in anymore.'
"In a dream world I would still go in there but it is just not humanly possible to go in there anymore and write.
"I had to stop writing in cafes. I really loved it but I just couldn't anymore."