Tabloid News Site Ratter Shuts Down, for Now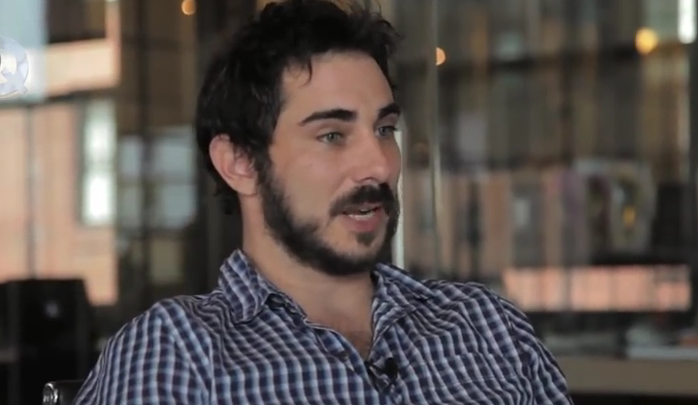 Updated | Ratter, the tabloid-style media enterprise founded by ex-Gawker editor A.J. Daulerio, is shutting down indefinitely—and possibly for good.
The site hasn't published a new story or tweeted in more than a week, and Daulerio says he's putting it on hold as Gawker Media, whose founder, Nick Denton, is an investor in Ratter, deals with wrestler Hulk Hogan's $100 million lawsuit for publishing a sex video. "We are gonna take a little break until after the Hogan trial," Daulerio wrote in an email.
Daulerio published the 2012 post that led to the Hogan lawsuit and has testified in the trial.
Between Ratter's shutdown, Al Jazeera America's spring shuttering and Chris Hughes's imminent sale of The New Republic, it has already been a rough year for media.
In 2014, Daulerio launched Ratter as a network of city-specific tabloid sites, saying he was "convinced there's a Rob Ford–type story in every city around the world." Ratter raised more than a million dollars that year but wound up laying off its entire editorial staff (only three or four people) in May 2015, which Daulerio described as a "pivot."
Undaunted, Daulerio relaunched the site last summer, abandoning the focus on local news but promising to retain the tabloid sensibility. In recent months, Ratter has published stories like "Can Bears Rape Humans? Leading Bear Experts Explain" and "We Ask Neo-Nazis If They Could Defeat ISIS" under the tagline "The Underbelly of Everything." The site's masthead lists a wide array of contributors.
The site's second run appears to have come to a close, for now. Sam Stecklow, a frequent contributor and associate editor for Ratter, recently concluded his involvement with the site, according to LinkedIn. It's not clear if any other writers are maintaining a relationship with the site.
Asked whether Ratter will reboot after the Hogan trial, Daulerio said he hasn't made that decision. He declined to elaborate on the reasoning, though Ratter has maintained a fairly close connection to Gawker. In its early days, Ratter used Kinja, the Gawker publishing platform, and reportedly received $500,000 in funding from Denton, who recently sold a minority stake in his company to fund the legal battle against Hogan.
Daulerio was editor of the Gawker-owned Deadspin before becoming editor of Gawker.com in late 2011. He left that site in January 2013.
This story has been updated to mention A.J. Daulerio's involvement in the Gawker lawsuit.