How Tabloid Editor Reacted to Meghan Markle and Prince Harry Relationship
Meghan Markle and Prince Harry's relationship was revealed to the world for the first time by a tabloid editor who said he "felt a gust of air blow up my trousers."
The Duke and Duchess of Sussex met for the first time in 2016 but for months the royal kept his new girlfriend a secret.
The world only learned of their romance at the end of October that year when Meghan was splashed over the front page of the Sunday Express.
Camilla Tominey, a royal reporter for the U.K. tabloid at the time, told BBC documentary The Princes and the Press of her editor's reaction when she brought him the story.
Now associate editor of The Daily Telegraph, she said: "I'm not saying anything about where it came from."
Tominey said she did not approach the palace for comment and added: "I tell you who I took the story to first of all, of course, is my editor.
"He said something along the lines of, 'oh, I think I've just felt a gust of air blow up my trousers' in the sense of this is a really good story, Harry and the American.
"When I put her name into Google I was sort of blown away by who this girl was, I thought, goodness me, this woman is extremely glamorous, clearly already has a profile."
The newspaper's story was the firing gun in an avalanche of reports about the couple's burgeoning romance.
Among them was a column written by Rachel Johnson, sister to current Prime Minister Boris Johnson, in which she described Meghan as having "exotic DNA."
The article, published in The Mail on Sunday, read: "Genetically, she is blessed. If there is issue from her alleged union with Prince Harry, the Windsors will thicken their watery, thin blue blood and Spencer pale skin and ginger hair with some rich and exotic DNA.
"Miss Markle's mother is a dreadlocked African-American lady from the wrong side of the tracks who lives in LA, and even the sourest spinster has to admit that the 35-year-old actress is extremely easy on the eye."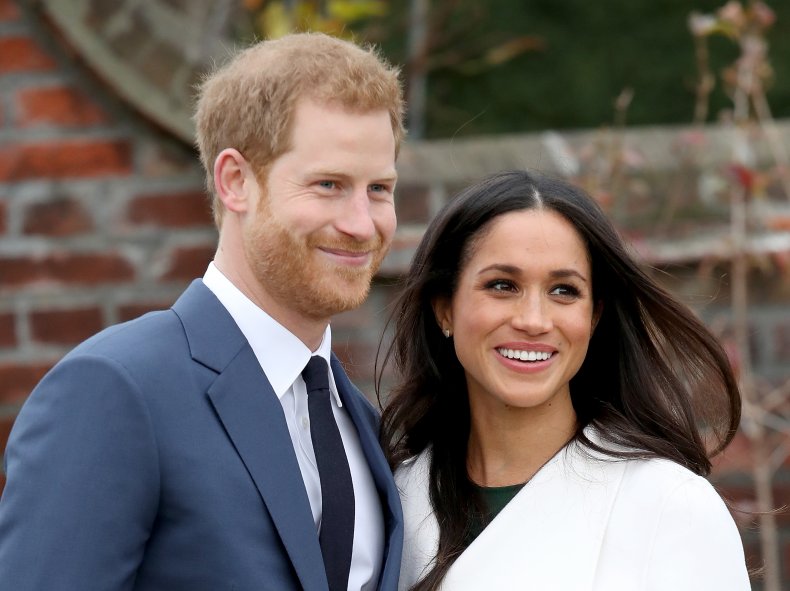 Rachel Johnson told the new BBC documentary: "I wouldn't have written exotic DNA now because now I know, because I've been educated and I've educated myself, that exotic is a euphemism for Black, which you don't dare say.
"All I was doing was contrasting the fact that Spencer blood has got very pale skin and ginger hair with her gorgeous coloring, that's what I was trying to do.
"I agree that it was a misfire because however you read it, it sounds either eugenicist or racist, so let's just forget it."
Samantha Markle, Meghan's half-sister, also began criticizing the duchess from the word go, giving interviews first to Radar Online and then U.K. tabloid The Sun.
She told Radar Online: "The royal family would be appalled by what she's done to her own family.
"The truth would kill her relationship with Prince Harry, he wouldn't want to date her anymore because it puts her in a bad public light.
"I certainly don't think Harry or his family would want to associate with her afterwards."
Tominey told the BBC two-part series: "I wasn't familiar with her name, I don't think anyone was at the time to be perfectly honest unless they had watched Suits, the legal drama she had been starring in but that's a cable show, it's kind of a bit niche.
"We kept it so tight. It was me, my editor, the deputy editor and the news editor were the only people who knew about the story. It didn't appear on any news lists until it was on the page ready for production."
Buckingham Palace, Kensington Palace and Clarence House issued a rare joint statement in response to the documentary: "A free, responsible and open Press is of vital importance to a healthy democracy.
"However, too often overblown and unfounded claims from unnamed sources are presented as facts and it is disappointing when anyone, including the BBC, gives them credibility."