Tackling the Mental Health Problem in New York City's Jails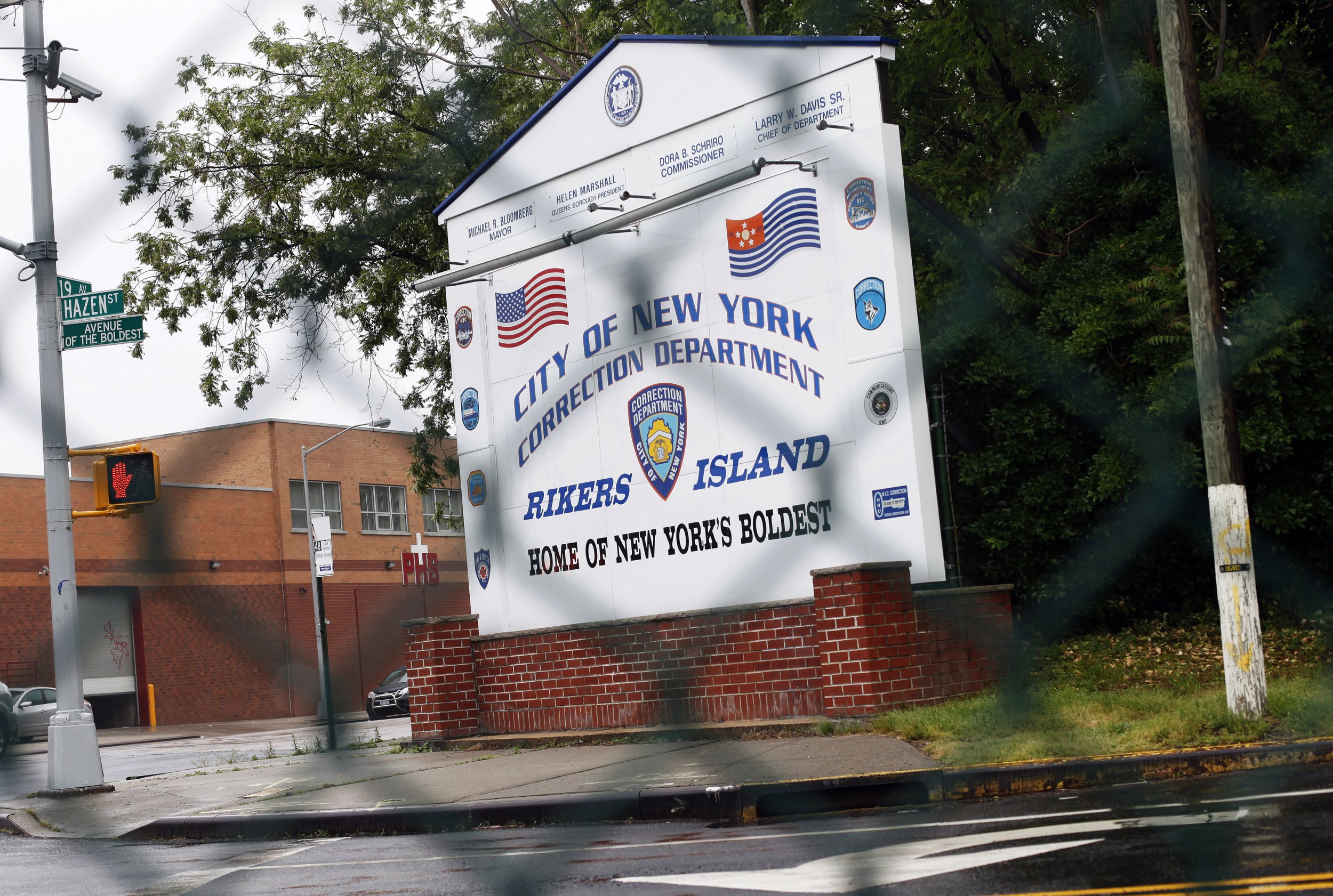 The United States is the largest jailer in the world, and mentally ill inmates comprise a significant portion of its incarcerated population. There are 10 times as many individuals with serious mental illness in prisons and jails than in state mental hospitals.
Treatment of those prisoners has been under increased scrutiny this year, with the death sentence appeal of schizophrenic Texas prisoner Scott Panetti and an investigation by The New York Times into the mistreatment of mentally ill patients at the Rikers Island jail complex in New York City published in July.
"What someone with mental illness needs is different from what someone without it needs," says Doris Fuller, executive director of the Arlington, Virginia-based Treatment Advocacy Center, a nonprofit dedicated to eliminating barriers to treatment of severe mental illness. "Anything that will help get treatment sooner will help," she says. "They shouldn't be in jail."
New York City is trying to tackle this issue with a task force that on Tuesday released an action report with steps to address the underlying conditions of the mentally ill more effectively at every point of contact with the justice system.
The task force's action plan will cost $130 million over four years, $40 million of which will come from asset forfeiture funds from the Manhattan DA's office. The remaining funding is city tax levy money already budgeted into its current financial plan, says Elizabeth Glazer, director of the Mayor's Office of Criminal Justice.
Announced by Mayor Bill de Blasio in June this year, the Task Force on Behavioral Health and the Criminal Justice System is hoping to build on existing crime and inmate reduction trends, extending the latter to include the mentally ill.
The subset of the population in the criminal justice system with mental health issues remained relatively constant between fiscal years 2010 and 2014, even as the overall jail population has declined. As a result, the mentally ill have comprised an increasing portion of the total incarcerated population: While the overall jail population in New York City has decreased from 13,049 in fiscal year 2010 to 11,408 in fiscal year 2014, the percentage of individuals with mental health issues has increased from 29 percent to 38 percent during the same period, the task force says, with 7 percent of the overall jail population suffering from serious mental illness such as schizophrenia or bipolar disorder.
"This is not just about a report," says Glazer. "This is about how to make enduring change in both the criminal justice and the mental health system in order to ensure there is treatment for the behaviorally ill."
The term "behaviorally ill" generally refers to those suffering from mental health issues or struggling with substance abuse, says Laura Usher at the National Alliance on Mental Illness (NAMI).
Prisons often struggle to deal with this population. A four-month investigation by The New York Times, published in July, detailed allegations of brutal attacks on inmates by corrections officers and found that inmates with mental health issues "absorb the overwhelming brunt of the violence."
In May, the Associated Press reported that New York City's jail system was under scrutiny following the deaths of two mentally ill inmates at Rikers: Bradley Ballard, diagnosed with schizophrenia, died in September 2013 after being confined in a cell for seven days; and Jerome Murdough, diagnosed with both bipolar disorder and schizophrenia, died in February of this year in a 101-degree cell.
As a result, the city has come under increased pressure to reform its criminal justice system, particularly with regard to the treatment of mentally ill inmates.
The task force's report found a group of roughly 400 individuals that cycle in and out of jail—each admitted to jail more than 18 times in the last five years—that are more likely to suffer from behavioral health issues: Roughly two-thirds have a mental health need, approximately one out of five suffers from serious mental illness and more than 99 percent report substance abuse disorder.
"People with mental illness become more and more entangled with the criminal justice system," says Usher, since "the mental health system is so broken that most people have nowhere to turn in a crisis. Police have become first line responders."
The task force included representatives from the city's Department of Homeless Services, the New York Police Department, district attorneys, judges, nonprofit workers, academics and prison employees, in an attempt to see how effectively the arms of the criminal justice and health systems "operate or don't operate together," says Glazer.
"It's the first time that we've taken a look at the entire system from beginning to end," she says, from well before those with behavioral health issues come into contact with the criminal justice system to when they return to their neighborhoods.
In order to make a comprehensive assessment, the task force examined five points in the process—on the street, from arrest to disposition, in jail, release and reentry, and back in the community—and made recommendations at every stage.
The task force's action plan calls for police officers in New York City to receive expanded training that will help them recognize behaviors and symptoms, learn how to engage with the behaviorally ill in a respectful way that de-escalates crisis, and understand which steps are most appropriate in each situation. It will first be implemented as a stand-alone 36-hour training and eventually incorporated into police academy curriculum.
"Right now when a police officer responds to a complaint, his options really to arrest the person and potentially they go to jail or to bring them to the hospital, but there's nothing in between," Glazer says. The task force also recommends a pilot of community drop-off centers with crisis beds, case management, supervised withdrawal detox, and links to treatment. The first center will open in Manhattan in the fall of 2015, Glazer says, with a second planned for 2016.
The city will expand its existing supervised release program, adding 2,300 slots, and introduce a tool to determine in which cases individuals can be safely supervised in their communities rather than in pre-trial detention. Manhattan courts will pilot a universal screening program for physical and mental health to ensure that issues are identified and tracked.
Inside jails, the city will deploy crisis intervention teams to decrease violence and deescalate incidents, add training hours for corrections officers about dealing with mental health, form specialized mental health care units, decrease the use of punitive segregation and more.
Finally, in order to smooth the transition from jail to society and decrease recidivism rates, the city will help inmates plan for reinstated Medicaid upon their release and work on enhancing coordination between various city agencies involved in the discharge process.
Once released, individuals with behavioral issues could have access to one of the 267 permanent housing slots the city will create with mental health and substance abuse support services. The city will also convene a planning team to discuss expanding housing for this population even further and work to expand supportive employment programs.
"Housing and employment… are incredibly important," says Usher. Like anyone else, this population wants "a place to live that's safe, a job to be productive." Focusing on housing and employment upon reentry, she says, could help stop the cycle of incarceration.
New York is not the first city to implement some of these programs, says Usher. "The problem in New York with people with mental illness being a huge portion [of the incarcerated population]," she says, "it's really a national problem."
Other cities and towns have used community drop-off centers, training for police and other efforts similar to those de Blasio's task force outlined to address mental health in the criminal justice system. But others have struggled, she says, to create a comprehensive plan like the one the task force presented Tuesday.
"I think that's where New York can be a leader," Usher says.