'White Racism' Is Becoming a Popular University Class at Campuses Across the Nation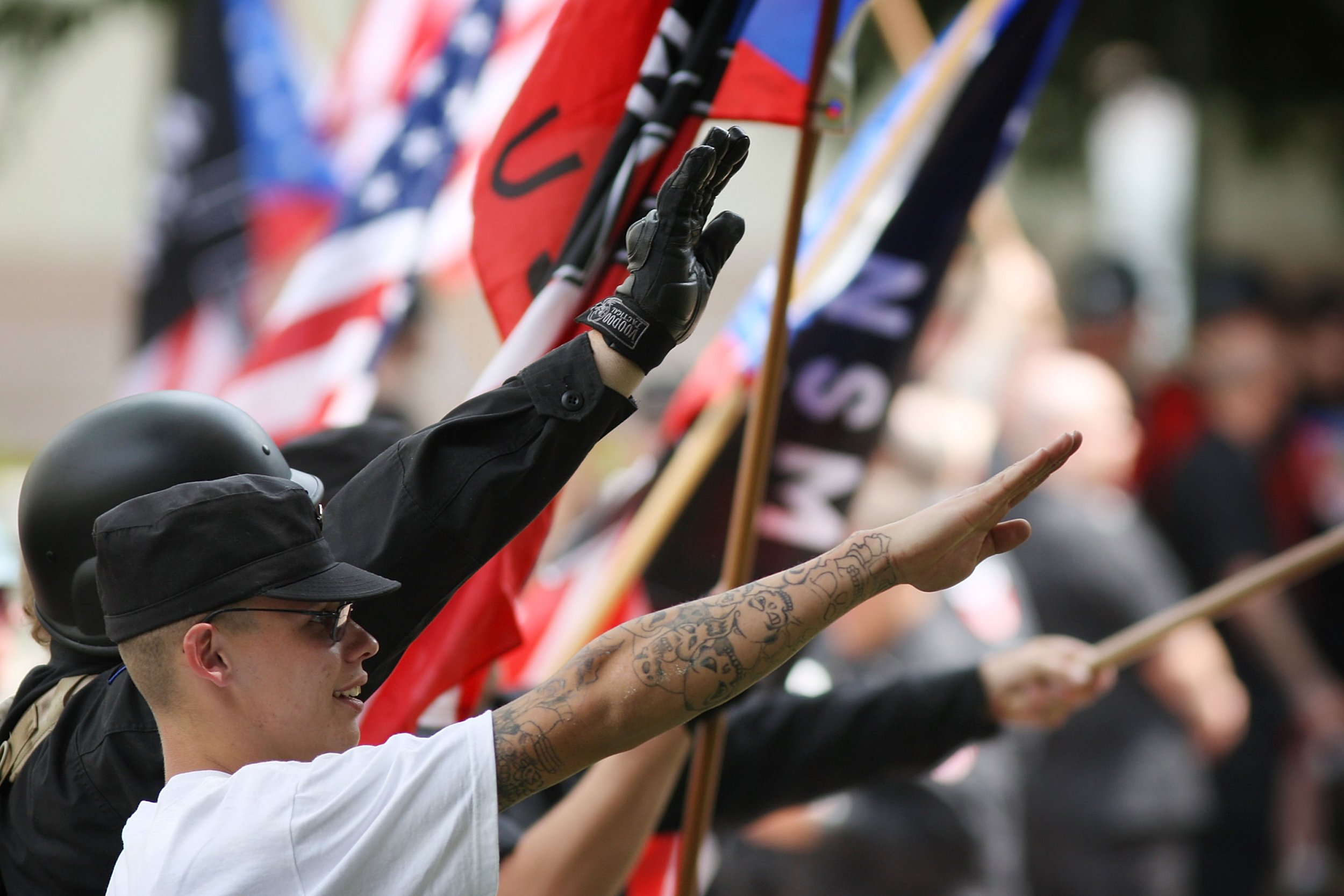 Colleges are tackling whiteness, from lectures on white privilege to white supremacy, and one Florida Gulf Coast University professor's latest course is sure to confound conservatives. Ted Thornhill, an assistant professor of sociology, will start teaching a course in January titled "White Racism" where students will learn how to challenge white supremacy.
"I didn't want to focus exclusively or too greatly on these hate groups and whether they are overt, covert or dressed in hood and robes," he told Newsweek. "There are different types of white racism at an interpersonal level and institutional level."
Thornhill said he decided to offer the class because of student demand. In the course, Thornhill will discuss classifications based on race and privilege along with "white racial domination over those racialized as non-white." "I encourage students from all political and ideological persuasions to take the class," he said.
Thornhill said he has already received threats and emails calling him the "n-word" because of his upcoming course. About 50 students have signed up for the course and Thornhill said he already has a waitlist.
Alex Pilkington, treasurer of the FGCU College Republicans group, said he first took issue with the class's provocative title but after hearing Thornhill speak on a panel decided that he, too, wanted to take the class. "I believe that it is an important class and I think people should take it," he told Newsweek.
Acting Provost and Vice President for Academic Affairs Bob Gregerson told Newsweek university students will benefit from the course.
Thornhill is the latest university professor offering lectures tackling whiteness. Temple University professor Matt Wray will be hosting a talk titled "What's up with White People" in February at Dartmouth.
"What is up with white people," the event explainer reads. "What is the deal with Rachel Dolezal? SJWs? Donald Trump? Richard Spencer? They each represent a type of whiteness that has become common in the early 21st century."
Wray, whose Twitter bio lists him as an expert on whiteness, will discuss the "observations about the implications of white self-differentiation for social issues like immigration, mass incarceration, and the growing epidemic of self-destruction among whites" during his talk.
Earlier this year, Arizona Representative Bob Thorpe proposed a state bill that would have prohibited courses promoting the "division, resentment or social justice toward a race, gender, religion, political affiliation, social class or other class of people" including a "Whiteness and Race Theory" course at Arizona State University. He said if a course was titled "The problem" with women or Asians than it would not have been accepted after a recent University of Wisconsin-Madison course was called, "The Problem of Whiteness."
"If I were hoping to see a course, I would hope that it would be a balanced course that really talked about racism across the gambit," he said.